Doug Nye: F1's silly seasons
"With Dennis and Mansell we had a time-bomb waiting to be detonated"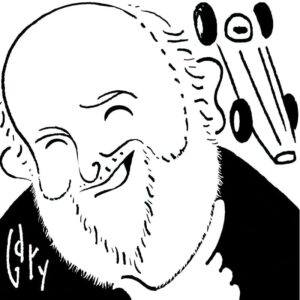 How nice it was to see Formula 1 racing revived in July at what I still always think of as the Österreichring – or rather the Kleine Österreichring since the undulating Austrian course is now much diminished, its lap length slashed from the 1969-original 3.71-miles to today's 2.68.
Numerous other changes have still left the modern course remaining both scenic and challenging, never mind its disappointingly demeaning branded name. The opening race proved decidedly peculiar, not least for everyone there wearing face masks – suggested by some cynics to be a long-overdue F1 admission…
And nice too to see three respected and historic makes in the podium placings, Mercedes, Ferrari and McLaren. Then a friend remarked to me how peculiar this 2020 season will seem in 25 years' time – and understandably so, providing pandemics remain infrequent. But thinking later about peculiarity, aren't most annual racing seasons pretty peculiar?
To me that's always been one of the absorbing charms of top-class motor racing. It's an ever-continuing, ever-changing continuous soap opera. One can never be sure where the next plot change will emerge – or erupt. Nor what personalities and innovations will prevail.
Looking back 25 years from now, to the season of 1995, that was pretty peculiar – and it featured both a McLaren fiasco, and (from a different branch of the company) a McLaren triumph. That was the season following the game-changing San Marino GP, the deaths of Ayrton Senna and Roland Ratzenberger plus injuries to Rubens Barrichello, a police officer and eight spectators.
Largely in reaction, F1 engine capacity for 1995 was cut from 3.5 litres to 3-litres. Higher sidepods provided above-shoulder height side protection, front and rear wing limitations were applied and the flat-bottom requirement which had prevailed since 1983 was changed to demand a stepped section beneath each sidepod. More stringent deformable structure testing was also applied, and some safety changes were made to some circuits.
But perhaps the most startling contrast between that season of 1995 and today's troubled series is that 25 years ago no fewer than 14 teams – and 28 drivers – made F1 World Championship entries. Admittedly not all were in robust health, but Ferrari, Benetton-Renault, Williams-Renault, Tyrrell-Yamaha, Footwork-Hart, Jordan-Peugeot, Ligier-Mugen-Honda, the Ford-powered teams of Sauber, Minardi, Larrousse, Pacific, Forti and Simtek were on the list, plus McLaren-Mercedes.
Yes, it's 25 years since McLaren's tobacco-hawking sponsors pressured Ron Dennis into signing-up a high-profile 'name' to join relative novice Mika Häkkinen. The 'name' was 40-year-old World Champion and CART Indycar Champion Nigel Mansell. Many of us thought the mixing of Dennis and Mansell might prove explosive. Our late friend Alan Henry wrote that "a time-bomb was ticking away here, it was only a question of when or how it would be detonated.."
The spark proved to be the latest McLaren-Mercedes MP4/10, whose monocoque chassis nacelle was tailored to the remarkably slim and well-packaged Ilmor Mercedes V10 bolted onto its rear. The car met the new 50mm stepped-undertray regulations, but the moulded cockpit's interior space, while just about adequate for Häkkinen, instead straitjacketed broad-beamed Mansell. While Mika could just about tolerate the elbow space to steer properly, Nigel had no chance. The phrase 'cock-up' springs to mind.
So after that high-profile announcement of his return to F1, Mansell had to miss the year's opening two races, replaced by younger – and slimmer – Mark Blundell. Both he and Mika scored respectable points finishes. Once McLaren had built an MP4/10 into which brawny Mansell could fit – the nacelle remodelled from dash to seat-back in just 33 days, further disappointment.
The car lacked front-end grip. Häkkinen adapted better while Mansell spent time in the Barcelona gravel traps. Before the next race at Monaco, after a full and frank discussion – Ron and Nigel agreed to terminate the ill-starred partnership. With drivers Häkkinen, Blundell and Jan Magnussen (a one-off drive in the Pacific GP) McLaren finished fourth in the Constructors' Championship. After a peculiar season.
But in mid-summer that year my daughter Kirsten had just begun work, joining a secretarial temping agency. They asked "Can you do a few weeks with some garage outfit in Woking?". Yes, she could. That turned out to be McLaren Cars – ironic since I was also involved there at that time – makers of the fabulous centre-seat McLaren F1 coupés. They were then in the midst of their maiden season supporting privateers racing their developed F1 GTR design. All seven of the cars entered for Le Mans had made the pre-qualifying cut in April. The F1 GTRs then made the finest new-marque Le Mans debut ever, with five cars finishing 1-3-4-5 and 13th overall (a crushing 1-2-3-4 GT result). Not too shabby for a detuned road car. So my daughter got to have the Le Mans trophy displayed on her reception desk at "some garage in Woking". It's always possible for every racing season to prove peculiar; but some become more peculiar than most.