"So though the competition was down in terms of numbers, it was still very tough at the sharp end. For me it was no different than other seasons."
Plato got the year underway in a solid fashion with a second and a win at Brands Hatch, but after six races, Muller had four wins to the Englishman's sole victory. It already looked like the Frenchman might steal a march towards the crown.
"There was many stages in '01 which I can look back on fondly because I had to raise my game," says Plato. "There were trigger points, and going into the summer break, in all honestly Yvan was just a little bit quicker than we were. He really got himself aligned with the car just a little bit better."
To make matters worse, the way the championship had been going started to affect Plato's driving.
"The pressure started to build internally within me," he remembers. "I probably started to grip the wheel a bit too tight, over-searching for that extra bit of pace and then you make things even worse.
"[Team co-owner and former F1 driver] Derek Warwick had a chat with me before the summer saying 'Look, just keep going, think about ways you can find this time.' When I came back, we turned the tables. The pace was on my side of the garage now, and Yvan then got himself into a bit of a pickle. Again, he was only off by a tiny bit, but he started to get edgy."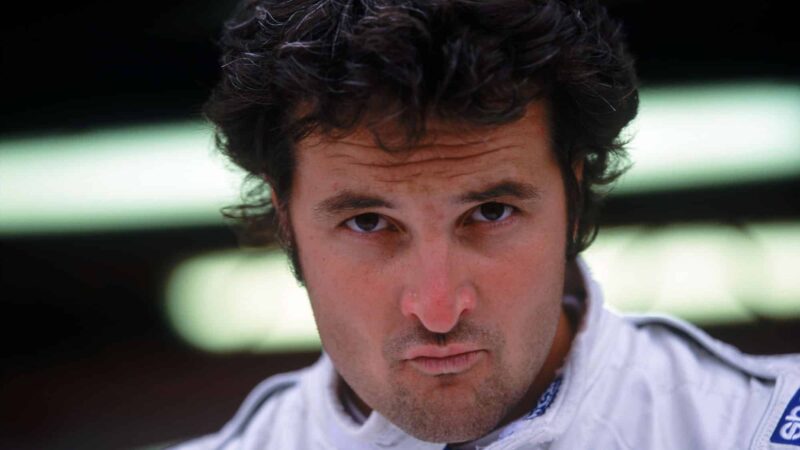 Plato capitalised on the momentum to put together a string of wins which hauled him back into contention by the time of the third to last event at Silverstone – but going in the opposite direction was the atmosphere in the team garage as the battle intensified.
"In terms of politics internally within the team, what Yvan's view of what he did in the races is very different to what he did in reality," says Plato. "I can't cope with that.
"There were definitely two sides of the garage, with a line running through it"
"If we're in the team bus having a frank and open discussion then I demand 100% truth, and that's not what was there that year. So it just became really f****** boring to be honest.
"And it was difficult because there were definitely two sides of the garage, with a line running through it, and it was not nice at all.
"I learned a lot about myself, and I learned a lot about the politics of motor sport."
Plato would hit those sometimes undiplomatic racing relations head on with incidents at both Silverstone and the season finale at Brands Hatch – things first starting to unravel during the final laps in Northamptonshire.