GRID: Codemasters brings back TOCA successor with Fernando Alonso
- Last updated: December 5th 2019
Codemasters arcade racer GRID is back with Fernando Alonso appearing in-game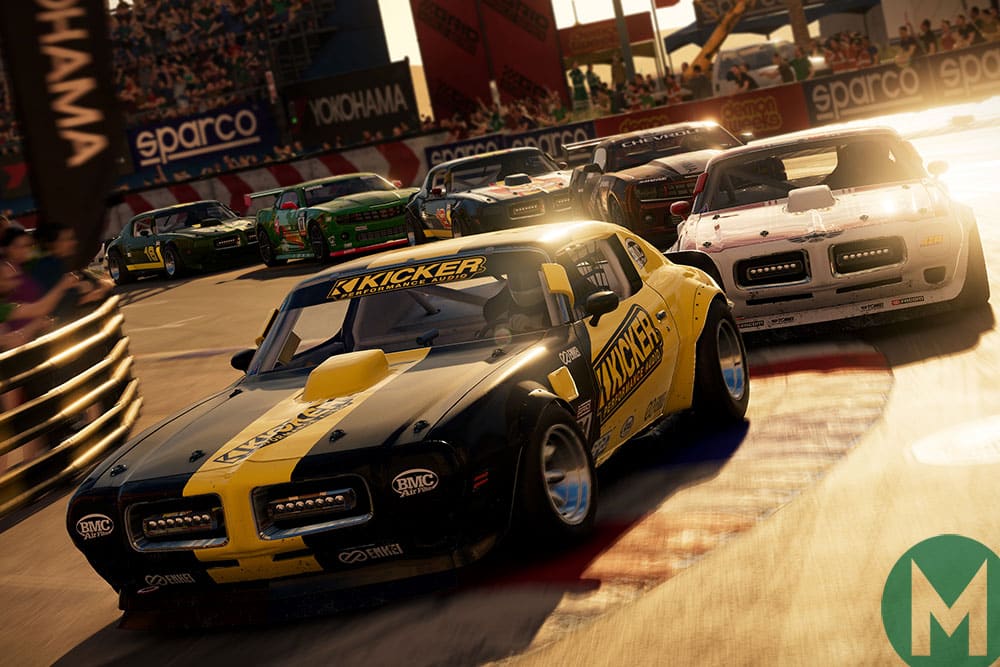 F1 2019 developer Codemasters has brought back GRID, the spiritual successor to the TOCA Touring Car Championship series – and Fernando Alonso is on board as a consultant.
The game will release on September 13, 2019, for Playstation 4, Xbox One and PC.
The two-time Formula 1 champion also appears in the game, with his esports team 'FA Racing'. Players will compete against the esports driving team in the game before racing against Alonso in his 2006 championship-winning Renault R26 F1 car.
"Having competed across F1 and endurance racing, GRID is the perfect game for me and I'm delighted the studio has added both myself and my racing team into the game. GRID offers so much variety and I welcome the challenge when players get to line up against me," said Alonso.
Apart from circuit racing on tracks such as Brands Hatch, there will be street racing in San Francisco – a returning locale from previous iterations – and Shanghai, ovals, hot laps, point-to-point racing and time attack.
Confirmed cars include the Volkswagen Golf TCR, Chevrolet Camaro Z28, Porsche 911 RSR and Ferrari 488 GT3, as the trailers shows.
The Grid Series began with Race Driver Grid (2008), praised for its sense of speed, mix of arcade and simulation handling and visceral damage model. The next iteration – Grid 2 (2010)– was a polished experience but relied on arcade mechanics including circuits where corners would change on a lap-by-lap basis. Grid Autosport was released in 2014 and brought the series back to its circuit racing roots.
But it all began with 1997's TOCA Touring Car Championship, critically acclaimed and the first in a long line of excellent touring and GT racing games that ended with TOCA Race Driver 3 in 2006.
Chris Smith, game director of GRID, said: "GRID as a racing franchise is revered by our community and we are delighted to bring it to the current generation of consoles."
"The game offers so much variety and depth, from the number of modern and classic cars through to the locations and race options. Renowned for its handling, the game will appeal to all types of player, from casual drivers who want a lean-in challenge, to sim drivers who want some serious fun.
"We are also delighted to work alongside Fernando Alonso who is arguably one of the world's greatest ever drivers.
"His experience and knowledge have enabled us to make improvements to both the performance and handling of our cars. We could not be more proud to have signed him both in-game and as a race consultant."
Codemasters will also release F1 2019 this year, with Formula 2 making its way into Codemasters' series for the first time.