Stirling Moss memorabilia
- Last updated: November 5th 2020
Celebrate the motor racing legend that is Stirling Moss with this array of art, memorabilia and books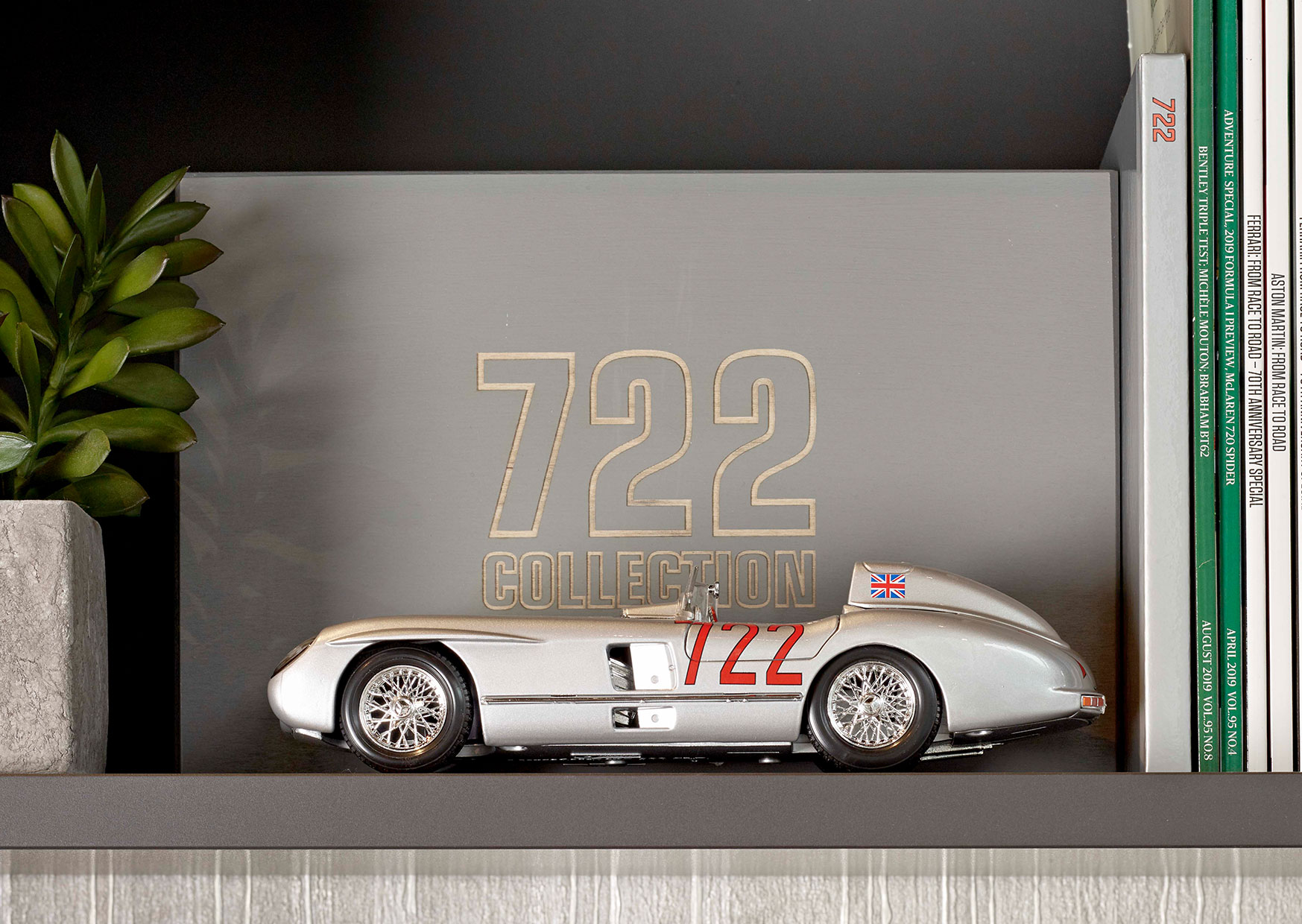 Motor Sport shop gift guide
Britain's greatest ever all-round racing driver provided a rich list of magical moments in a racing career that was cut too short, following his serious accident at Goodwood.
Stirling Moss remains an inspiration to the modern generation of racing drivers, as well as his legion of fans, and there are plenty of ways to remember his skill,
Beautiful prints capture his finest racing moments; scale models replicate the cars he drove to victory; and a trove of books reveal his talent in full – all perfect Christmas gifts for any racing fan.
Scroll down for a selection of Stirling Moss memorabilia and art available on the Motor Sport shop, or click below to view the full Stirling Moss Collection
Stirling Moss art and memorabilia

Raining Talent Stirling Moss print
£49
An exquisite giclée print illustrating Stirling Moss on his way to 1960 Monaco Grand Prix victory driving the Rob Walker Lotus. An iconic drive and the first Formula 1 win for a Lotus.
---

1955 Mercedes-Benz 300SLR '722' 1:18 CMC Model, signed by Stirling Moss
£1495.95
The Mercedes Benz 300 SLR '722' was an iconic car with an inimitable driver pairing: Stirling Moss and Motor Sport's very own Denis Jenkinson. This 1:18 scale replica of the 'Silver Arrow' Moss took to victory at the Mille Miglia of 1955 comes complete with figurines depicting the dynamic duo. Signed by Moss himself, you can own a part of motorsport history with this beautiful replica.
---

Stirling Moss Mille Miglia roller map
£1,795
One of Stirling Moss's most brilliant victories, the 1955 Mille Miglia victory also saw the arrival of the navigator, with Motor Sport's own Denis Jenkinson providing the pace notes that allowed Moss to speed through Italy in a blur. To ensure there were no mistakes or misplaced papers that could send Moss towards a hairpin bend at 100mph, Jenks used a roller map, replicated here in full detail, with all the directions needed to win the 1955 race.
This unique gift is reproduced by the original factory and milled from solid aluminium.
---

Risky Business: Stirling Moss's Pescara Grand Prix signed print
£265.00
This stunning print depicts Stirling at the wheel of his beautiful Vanwall VW5, heading to victory at the 1957 Pescara Grand Prix. It would be a display of total domination for Moss, finishing over 3 minutes his supposed single-seater superior Juan Manuel Fangio. A must-have for fans of classic F1. Print is signed by the artist.
---

Stirling Moss: My Racing Life signed book
£150
Once the presents are unwrapped and the Christmas dinner's consumed, the perfect kickback read could be well be required. Look no further than this in-depth biography into a legendary racing career, written with esteemed motor sport writer Simon Taylor and signed by Sir Stirling Moss himself.
---

Stirling Moss 'Leather Art' Duffle Bag
£795.00
Travel in style with the Goodwood Revival 2019 – 1959 '60th Anniversary' inspired Sir Stirling Moss Commemorative Holdall. The bag is made from Italian full grain leather with British Racing Green materials and stitching. It also incorporates original '60s seat belt webbing for handles and shoulder straps.
---

1:18 scale Mercedes W196 + Renntransporter signed by Stirling Moss
£599
For the first time, we are able to offer a 1:18 replica of the famous Rennwagen Transporter 'the blue wonder', created by the Mercedes-Benz Racing Department to rapidly transport cars to and from the factory and race track.
Combined with a Stirling Moss winning Mercedes W196, 1955 British Grand Prix, this must be the ultimate tribute to the team that dominated the 1955 season. Signed by Moss himself, this model is an ideal gift for any petrol head.
---

Lotus 18: The Autobiography of Stirling Moss's '912'
£60
Experience the story of the car in which Stirling Moss achieved two of his most famous Grand Prix victories, using all of his craft and guile to fend off the might of Ferrari.
---

Moss at Monaco signed print
£99.95
Signed by Moss himself, this stunning coloured print captures the F1 hero in his Lotus 18 on the way to 1961 Monaco GP victory. It was considered by Moss as his greatest win.
---
Stirling Moss: 'If It Had Wheels He'd Race It' Collector's Edition
£99.95
To celebrate the remarkable life of one of racing's greatest ever drivers, Motor Sport is publishing a unique tribute to Sir Stirling Moss, featuring original reports and features from his career.