Jessi Combs posthumously named fastest woman on land, after fatal crash
Jessi Combs has been confirmed as the female land speed record holder for a run that ended in tragedy last year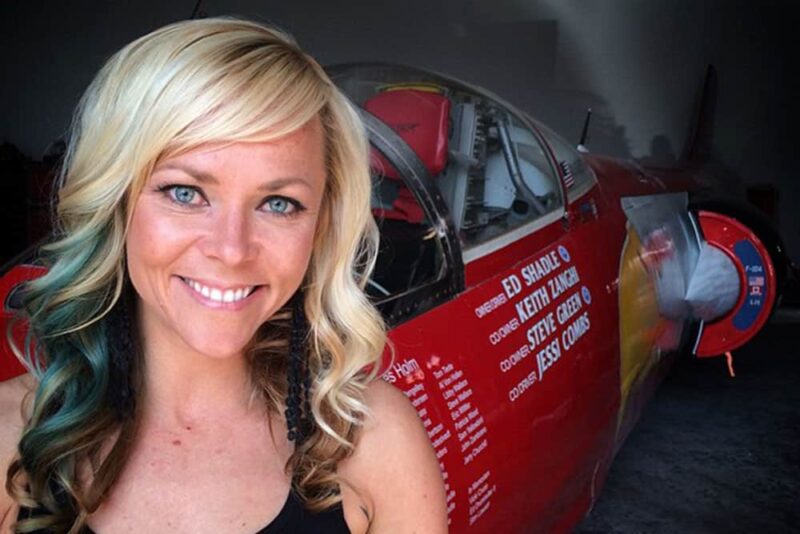 Jessi Combs has been posthumously awarded the title of the fastest woman on land, ten months after a fatal crash during the attempt.
The 36-year-old broke the record with a two-way average speed of 522.783mph in the North American Eagle car, which was converted from a Lockheed F-104 Starfighter jet.
This week, Guinness World Records confirmed the award, set in the Alvord desert, a dry lake bed in Oregon. The previous holder was Kitty O'Neil, who set a speed of 512mph in 1976.
Combs broke the record in August last year. As she came to the end of her final run, a front wheel failure is thought to have been the cause of the crash, which happened while she was travelling at up to 550mph.
Her partner, Terry Madden, spoke of his pride at the record announcement in an Instagram post. "No record could ever be worth her not being here, but it was a goal that she really wanted – and as hard as it is for me to even look at the car without crying. I'm so proud of her," he wrote.
"She woke up that morning to an alarm saying "lets make history" and we had an absolutely amazing day."
A police investigation found that the front wheel of Combs' car had probably hit an object on the desert causing it to fail. She died instantly from a head injury, and the car then burst into flames.
Madden said that he had been in a safety vehicle, alongside the jet car, when the accident happened.
"On her final record run the front wheel assembly failed and as she decelerated just past the end of the run, it came apart and went up into the electronics/mechanical bay behind her seat and caused the accident," he wrote. "There was nothing that she could do."
Combs had been building up to the record for several years, using the 52,000 horsepower car. In a message posted before her final attempt, she wrote:
"It may seem a little crazy to walk directly into the line of fire… those who are willing, are those who achieve great things.
"People say I'm crazy. I say thank you."