"When you're riding at that intensity you have to constantly adapt yourself to get the best out of the bike," adds Rea. "You may be at a track and the chassis balance isn't right; possibly because the set-up is too hard or too soft, but instead of coming into the garage and telling your crew chief that the bike balance is too far forward or too open or too closed or whatever, you find yourself within a few laps understanding what the bike needs to go fast and subconsciously you ride differently.
"Sometimes – and I'm sure Marc has the same understanding with Santi [Hernandez, Márquez's crew chief] – my crew chief Pere [Riba, former World Supersport race winner] says, 'You're not riding the bike properly'. So he just changes the bike, because he knows that I'll understand that the bike is requesting to be ridden in a certain way and then I'll ride that way.
"There are some incredible riders out there, but some of them are so fixed in their riding styles that it's impossible for them to improve, because they're always waiting for the bike to catch up to them. What Marc has is incredibly special – it sort of shortcuts and fast tracks your way to being fast over a weekend, because you don't spend all FP1 and FP2 learning the new front tyre they've brought or whatever, because within a few laps you understand how it requests to be ridden."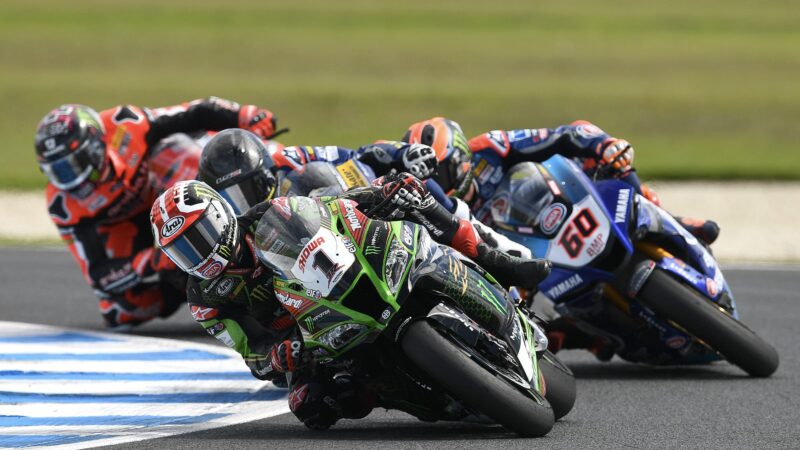 What happens on track is only one element of winning races and championships. How a rider works in the garage and how he trains away from the racetrack are also vital. Indeed his mentality during every waking moment is important, because fighting to be king of the world isn't a part-time job.
Doohan reckons he thought about racing 90 per cent of the time, even when he wasn't at a racetrack. "It made me a boring bastard," said the Aussie. "That's all I focused on, going racing. That's what kept me happy. Everything I was doing – training, testing, whatever – I was always on it and thinking about racing."
"For me, what Marc does off the bike is even more special…he seems to have time for everybody and he's always smiling."
There is one part of the job that most racers do struggle with – and Doohan more than most – the never-ending round of media events and meet-and-greets with sponsors and fans. It's easy to understand why many racers look like they'd rather be elsewhere when performing these duties – even though they understand these events raise the money to pay salaries and build bikes – because speaking to a journalist or chatting up a sponsor won't make a rider faster on Sunday,
The best riders are clever enough to develop strategies that allow them to perform these duties without upsetting their inner calm and focus. Márquez and Rossi are two of the best at this, and it's no coincidence that they are the most successful riders of the last two decades.
"For me, what Marc does off the bike is even more special – how he manages situations," Rea continues. "I've been with Marc close – when we've ridden motocross together and when we've been in each other's company away from races. Sometimes I see him at an event where there are so many people that want a bit of attention from him, but he seems to have time for everybody and he's always smiling, although you can tell that it's maybe the hardest moment for him to be at an event or at an awards ceremony. That's what I admire most about him."
Márquez commences the 2020 MotoGP season at Jerez this weekend and the following weekend. Rea continues the 2020 World Superbike season at Jerez on August 2.