That result was an important sign to any MotoGP teams watching his progress, because many riders struggle to adapt from a skinny-tyre 100 kilo Moto3 bike to a fat-tyre 150 kilo Moto2 bike. Two weeks after COTA, Suzuki team manager Davide Brivio approached Mir at Jerez and they quickly came to an agreement.
Brivio must've wondered if he had got the right man, because after three podiums in the first half of the 2018 Moto2 season Mir went to pieces. He crashed out of three races on the first lap and only redeemed himself with a close-fought second place at Phillip Island, behind Brad Binder.
His MotoGP rookie season was up and down, but Suzuki didn't put pressure on him. The factory had him on a two-year contract and believed he would come good within that time.
"At the moment they say to me, 'Don't worry about the result, just get used to the races, the bike and the rivals'," Mir told me at Assen last year.
Five weeks later a terrifying 180mph/290kmh crash during post-Czech GP testing at Brno put Mir in hospital with internal injuries. Even worse, Suzuki engineers knew that the accident had been caused by a technical fault, but they weren't sure what. There are few things more worrying for a rider, because he can't be sure how to avoid another smash when he next gets on the bike.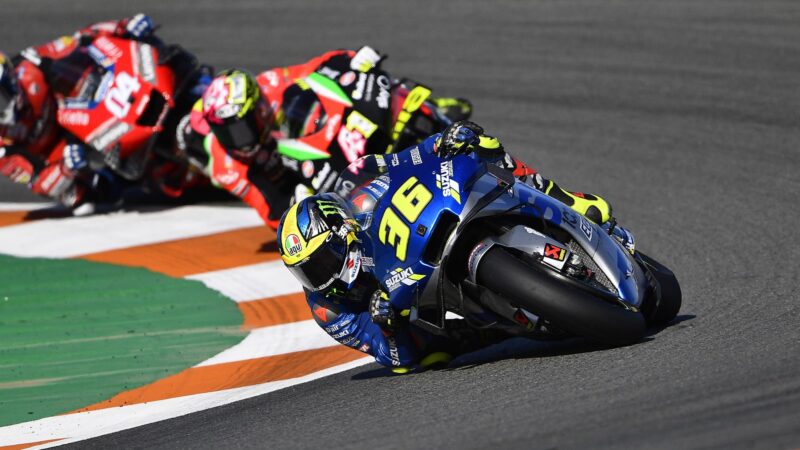 Mir missed two races recovering from his injuries and returned to action at Misano, where he qualified tenth and finished eighth.
This was another hugely important weekend, because the ability to bounce back from even the scariest crash is a prerequisite to greatness in MotoGP.
At the end of that weekend I asked Mir what it's like riding a 220mph/355kmh motorcycle without knowing why the bike had spat him off at close to top speed at Brno.
"I'm young, that's it; this is the secret," he grinned. "I'm conscious of the fact that ten years from now this will be more difficult for me, but now it's not a problem."