Last year's runner-up Pecco Bagnaia doesn't agree, because Ducati's holeshot/shapeshifter tech is considerably more advanced than most of its rivals.
"I only have to flick one button, so it's not a problem for me," he grinned.
However, Quartararo's predecessor Joan Mir agreed with the Frenchman. "Every time we come onto the straights faster, so we will soon reach 370 kays [230mph], so it's not the best thing for the safety.
Six-times MotoGP king Marc Márquez agrees with MotoGP's last two champions.
"It's something we must remove in the future," he said. "I already said last year when I came back from my injury that all the riders need to get together, because of course all the manufacturers always want to go for more and more and more [speed].
"Now it can be difficult to engage the holeshot device at the start, plus with the rear device we have more speed, so we arrive faster at the braking points and we can brake later, so we are always trying to increase the runoff areas. So for the future it should be no."
Safety should always be Dorna's major concern, but the company must also focus on keeping the racing competitive and entertaining, because ultimately it's the fans that keep the show on the road. If no one watches the racing there's no money and if there's no money there's no racing.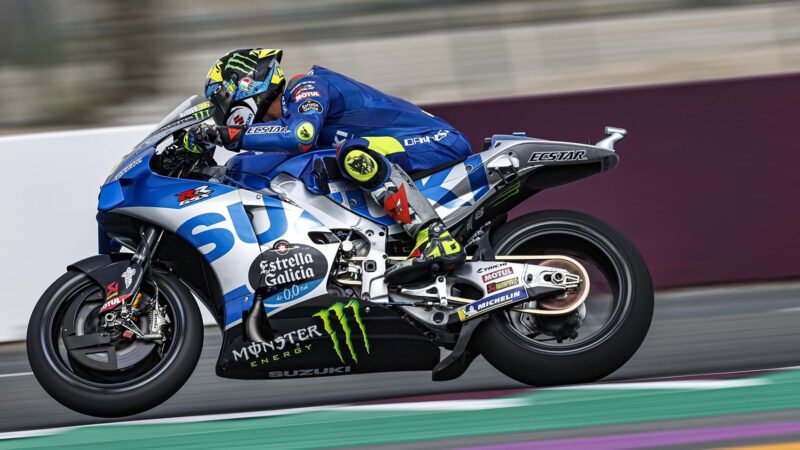 Because the other problem with shapeshifters is that by making the bikes more perfect it becomes more complicated to find an advantage that will get you past the rider in front.
"For sure with the devices you get more performance but it's more difficult for the rider to make a difference in acceleration," added Mir.
This was how it was in the bad old days of the 800s (2007-2011) when most MotoGP races turned into processions, because the bikes had super-high-tech factory electronics and lower-torque engines and Bridgestone tyres that allowed them to use one line and one line only.
"Today's race was ugly," said Valentino Rossi after the 2007 San Marino GP at Misano, during which there was no change of leader and just two changes of position in the top five. "This is not the show motorcycle fans deserve. I have the sensation that we are losing the best and most important part of our sport, which is the overtaking.