Suzuki's Friday night special ignites Mir's title defence
Joan Mir was struggling to retain his world title until a box of new parts arrived on Friday night. Plus Jorge Martin's skills and Brembo's Red Bull Ring brakes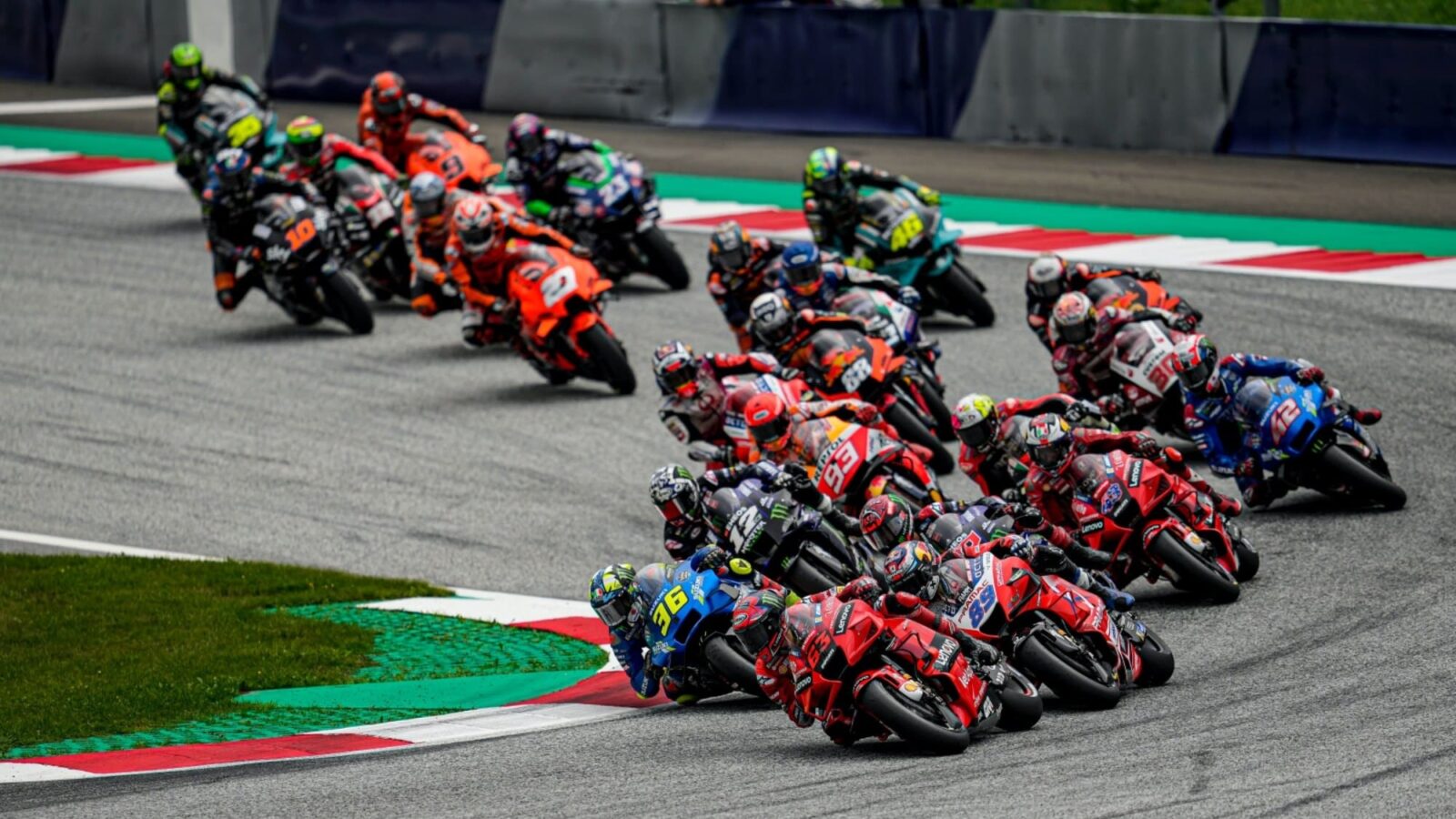 The first four months of world champion Joan Mir's title defence weren't up to much – only three podiums from the first nine races and none of them better than third place.
The 23-year-old Spaniard went into the mid-season break fourth overall, 55 points behind championship leader Fabio Quartararo, with apparently little hope of retaining his crown.
Then everything changed on Friday night when a big box of new parts – rushed from Hamamatsu, Japan – arrived in the Suzuki garage at the Red Bull Ring.
The new parts were fitted to the GSX-RRs of Mir and team-mate Álex Rins – it must've been a bit of an all-nighter for their mechanics – in time for Saturday morning's FP3 session. And that's when Mir's title defence came alive.
Suzuki may have been the last of MotoGP's six factories to engineer a so-called shapeshifter but the factory has got it right first time, with plenty of room for further improvements.
Mir went out in FP3 and immediately rode his fastest-ever practice lap of the Red Bull Ring, then four hours later achieved his best grid position of 2021 – a vital second-row slot, after starting the first nine races from the third, fourth or fifth rows, leaving him with far too much work to do to run at the front.
In other words, Suzuki's shapeshifter immediately bridged the gap that Mir couldn't bridge during the first half of the season, despite the fact that he was still testing and getting used to the device all weekend.
Even the race was a test for the device – because Suzuki hadn't had time to do many testing miles in Japan – and yet for the first time all year Mir was within a shout of victory, ending the restarted race in second place, just 1.5 seconds behind rookie winner Jorge Martin.
Suzuki's shapeshifter presumably works in the same way as the devices used by the other factories: a high-pressure pump compresses the rear shock to lower the motorcycle's centre of gravity, so the bike wheelies less during hard acceleration, which allows the rider to use more throttle for faster starts and corner exits.
Essentially shapeshifters transform MotoGP bikes into drag bikes.
"With and without is a huge difference," said a delighted Mir after FP3. "With the device the bike wheelies a lot less, I have less of a physical struggle to keep the front down and I feel more push in the acceleration.
"It's difficult to make it automatic in your mind. Of course it felt strange in the first exit, but straight away I felt I had more acceleration, then I had to understand the correct places to use it."
Suzuki engineers hadn't originally planned to race the device on Sunday – because they'd done so few miles with it – but they decided the risk was worth taking.
"You'd never normally do something like that," said Mir's crew chief Frankie Carchedi. "But Suzuki is good at getting stuff to us that's ready to go and Joan was immediately very confident with it, so we took the risk – let's get some race data to help us make it even better for the next races. Even in the race he was still figuring it out, so the race was almost a test.
"We're still working on it – we've got to get the electronics and the power delivery to work better with it – so the expectation is that it'll be better next weekend. I don't think Joan did two laps the same all weekend because he was trying to understand the device."
Now Mir stands third in the championship, 11 points behind second-placed Johann Zarco and 51 behind Quartararo, with nine races to go.
There's every chance that Mir could win next Sunday's Austrian GP because the GSX-RR was already very competitive at track last year, when only Ducati had a shapeshifter and was still developing the system. Mir scored his first MotoGP podium in the 2020 Austrian GP, taking second place, 1.3 seconds behind Ducati's Andrea Dovizioso, while Rins was battling for the lead with Dovizioso until he slid off.
If Mir can take another bite out of Quartararo's points advantage, then his title defence will be fully on and just like last year Quartararo will have to watch his back.
The Martinator is MotoGP's first rookie winner since Brad Binder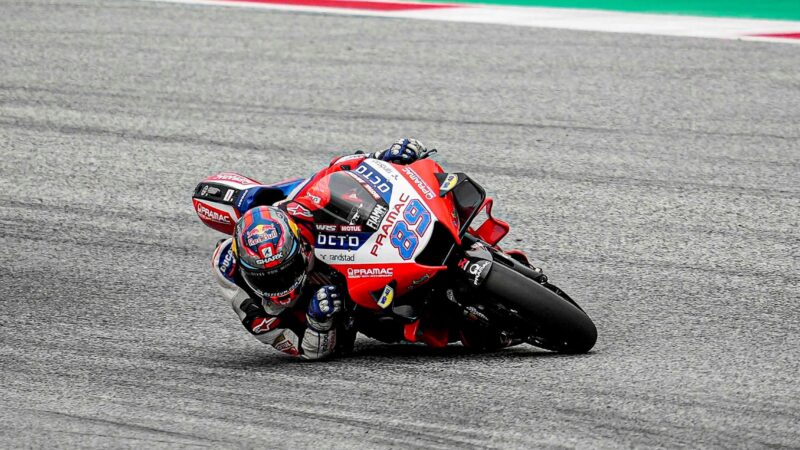 They don't call first-time MotoGP winner Jorge Martin 'Martinator' for nothing.
The 23-year-old Spaniard's Red Bull Ring victory was impressive in all kinds of ways. Most of all because it was only his sixth MotoGP race and only his fourth since returning from a two-month layoff following a massive shunt at April's Portuguese GP, where he broke eight bones and suffered serious concussion that forced surgeons to delay the three operations required to fix the breaks with metalwork.
Martin is still very much a premier-class rookie but his style on a MotoGP bike is exceptional and so smooth, accurate and consistent. He already proved that in his second MotoGP weekend at Losail in March, when he took pole position and finished third, after running second until the penultimate corner.
The 2018 Moto3 world champion and twice Moto2 race winner hangs off a long, long way, which is his way of helping Ducati's recalcitrant Desmosedici turn better, because if you shift mass towards the corner apex you reduce centrifugal force, which helps you around the corner.
But it is in braking and acceleration where Martin really excels, because these are the Ducati's strong points and the more you work in these areas the bigger the advantage you will have.
As Ducati's first and so far, only MotoGP king Casey Stoner told me, "You have to ride the bike how it needs to be ridden – you've got to succumb to the bike".
Martin's crew chief Daniel Romagnoli, who previously worked with Danilo Petrucci, believes that Martin's number-one strength is his ability to use the Ducati's acceleration to devastating effect.
"We know the Ducati has a limit in turning, so we aren't as fast in corner speed as some bikes, so therefore we must be really good on brakes and acceleration," says Romagnoli. "Jorge is very good on acceleration because he is very good at finding the best point for traction, so even if his corner speed isn't as good as the inline-fours he is a rocket on acceleration.
"It's tricky finding the best point to pick up the bike and difficult to know how much torque to give to the tyre at which point. The margin is very narrow, so if you are one or two degrees of lean outside of the window you spin so much you go sideways. This was Danilo's problem last year – he struggled very much to find this window with the casing of Michelin's new rear tyre.
"Jorge uses everything to ride the bike – how he pushes the footpegs and how he pulls and pushes the handlebars. It's complicated but he has a very good talent for this."
Martin's coolness under pressure from Joan Mir on Sunday was also mightily impressive. Of course the Ducati is ideally suited to the Red Bull Ring's stop-and-go layout, but so is Suzuki's GSX-RR.
He did get a track-limits warning but didn't really make a real mistake in the 27 laps, despite the Red Bull Ring's layout which suckers so many riders into messing up corner entries. His pace was unerring – his 24th lap was only three tenths slower than his best on lap seven – as he fought to break Mir's attack.
In modern MotoGP it's also vital for the rider to be able to extract 100% from Michelin's front tyre, without falling victim to its tricky ways. Only Marc Márquez used to be able to do this, but as the tyre gets better more riders are using the front fully, like Martin.
"With the front it's the rider's job to have the sensitivity to feel the limit," adds Romagnoli. "During practice sessions Jorge brakes deeper and deeper and deeper. Just small steps, not big steps. You have to find the limit, step by step, then once you find the limit you can manage it.
"Jorge is very sensitive to the bike and also very sensitive to any changes we make to the bike. With some guys you can change preload of geometry five millimetres and maybe they don't feel it, but if you make a one-millimetre change with Jorge, he feels it."
Martin may have won his first MotoGP race at a track where Ducati nearly always dominates, but where were the other 2021 Ducatis? Pramac Ducati team-mate Zarco finished fifth, 13 seconds down, Pecco Bagnaia was 11th, beset with tyre issues and a track-limits sanction, while Jack Miller slid off while challenging Quartararo for third.
And Martin was humble in victory. "I hope to keep this progression, keep improving and keep learning the bike," he said.
Brembo's solution to Red Bull Ring braking demands
No one will forget last year's Styrian grand prix, when Maverick Viñales jumped off his Yamaha YZR-M1 after his brakes had failed.
The failure wasn't the fault of Brembo, but of Viñales, who was the only rider to choose the lowest spec of Brembo's three calipers, usually used at tracks where braking isn't such a big deal. But Red Bull Ring is more demanding on brakes than any other circuit.
In fact, Quartararo and some other riders also struggled with brakes at the Red Bull Ring last year, though not to the same extent. Thus, Brembo has designed new finned discs and pads to match the finned calipers introduced for 2020.
The finned discs and pads improve cooling by increasing airflow and surface area. The new design decreases the initial temperature of the discs and pads – before heavy braking – which is around 500 degrees Celsius, by around 50 degrees.
This keeps the discs and pads cooler for more stable performance and prevents them reaching the critical temperature of 900 to 1000 degrees during heavy braking, when the carbon oxidises and then finally disintegrates. This is what happened to Viñales last year.
The new kit was used by 80% of the riders last weekend – including the first eight finishers, except Brad Binder – and will most likely only be used at the Red Bull Ring, Motegi and Buriram, the three most demanding tracks for brakes