Ten MotoGP books you must read
- Last updated: February 10th 2021
Take advantage of lockdown: read more motorcycle racing books and enjoy MotoGP even more
There couldn't be a better time to read about motorcycle racing than right now. Many of us are in some kind of lockdown, with more time on our hands than usual, so these are perfect days for going deeper into the sport.
I've carried an addiction for motorcycles, motorcycle racing and books for almost 50 years, which is why my house is crammed with around 400 books about bikes and racing. I still buy one or two most weeks. (This is one of the best things about being a motorcycle journalist – I can claim them all against tax.)
Motorcycle racing isn't a simple game, so your enjoyment of watching the action on TV will increase in parallel with your knowledge, both of the riders and the machines.
The idea of this list is to help you understand and enjoy racing even more than you already do. You will notice that most of these books deal with the past, rather than the present, and there's a good reason for that. Riders and engineers very rarely tell the truth about what happened today, but they'll happily tell you the truth about what happened a few years ago, because there's much less reason for confidentiality. And this is when scores are settled and things get interesting!
You can find most of these books through the usual online sellers – eBay, Abebooks, Amazon and so on. Most are easily available and reasonably priced.
One final point: Dorna came up with the name MotoGP in the late 1990s, so any grand prix racing that happened before then wasn't MotoGP. However, MotoGP has become a catch-all term, because always referring to grand prix racing as a whole as the 500cc/MotoGP championship is just too cumbersome.
The Grand Prix Motorcycle, by Kevin Cameron
Published 2009. Second-hand from £20
Kevin Cameron is the greatest motorcycle technical writer of all time, by a considerable margin. He was a winning engineer in US motorcycle racing in the 1960s and 1970s, so he knows exactly what he's talking about. But what really makes him extra special is his ability to translate complex subject matter into beautiful writing, which also sets the story in time, referring to industrial matters outside motorcycling, so you find out where a lot of the technology came from and why.
This book goes year by year, analysing the machine that won each premier-class title and looking into the reasons why. It also features background sections that explain the evolving technology and the people who made it happen. The book runs from the inaugural 1949 GP season to 2008. Would be nice to see an updated edition.
Wayne Rainey, My Story, by Michael Scott
Published 1997. Second-hand from £10
This is the greatest biography ever written about a motorcycle racer. Motocourse editor Michael Scott has covered grand prix racing since the early 1980s and he formed a close bond with Rainey – without doubt one of the sport's all-time greats – during the American's six years as a 500cc GP rider.
Scott traces Rainey's life in his usual mellifluous prose, going into the kind of detail you don't seem to find in more recent biographies. You certainly won't get any further into a top racer's head than by reading this book.
The three-times 500cc world champion granted the author weeks of his time, including after his career-ending accident, when their dialogue goes so deep it's like a psychotherapy session. The book is at once gentle and hard-hitting. It's also an emotional ride. Unmissable.
Team Suzuki, by Ray Battersby
£29.95 from teamsuzuki.co.uk

Ray Battersby's book of Suzuki's racing history is unique. Battersby worked for the company for some time, so he had unprecedented access to riders, engineers and documents. And he is a technical writer, so he explains technology in a readable way.
The early years of any enterprise are always the most fascinating, so the story of Suzuki's rise from its 1950s racing roots to its first premier-class successes with Barry Sheene and Marco Lucchinelli is mind-boggling.
And you really get the feel for the never-ending work that went into improving the racing motorcycle during this period – work that led to the industrial espionage case of Ernst Degner (this is where I first learned about the story for my book Stealing Speed), the creation of a three-cylinder 50cc GP engine, Suzuki's terrifying first few years at Daytona and so on.
Casey Stoner, Pushing the Limits
Published 2013. £18.99
Sporting autobiographies are tricky things – if you're not careful you end up listening to some tell you how fast they were and little else.
Casey Stoner's autobiography is the best of recent years. You can hear the Aussie's voice in every paragraph, which is an essential part of any autobiography. He tells his story well, never missing the opportunity to have a pop at anyone who raised his ire during his career.
When he was racing Stoner was always interesting to talk to. He mostly answered questions head on and was perfectly happy to get into a discussion or even an argument with journalists. I liked that. He always had a go at any journalist who he thought that treated him unfairly. I liked that too and, yes, I got scolded a couple of times.
I once asked Stoner why he read the press if he didn't like what journalists wrote. "So I know who to talk to and who not to talk to," he replied.
The Art of the Racing Motorcycle, by Philip Tooth
Published 2010. Second-hand from £20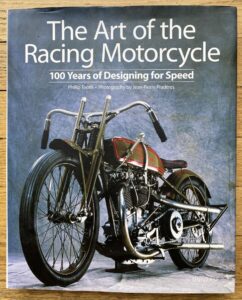 This is a very rare thing – a coffee-table motorcycle technical book. Phillip Tooth and photographer Jean-Pierre Praderes selected 50 of the most important racing bikes since the dawn of racing, took them into studios and photographed them in colour. There are full-page photos of everything, from MotoGP bikes to the Egli Vincent and early board-track racers from the USA. Sometimes you feel like you can reach out and touch a cylinder head or shock absorber.
Tooth knows his stuff and goes into great detail about each machine, examining why some succeeded and some failed.
Barry Sheene, by Michael Scott
Published 2006. Second-hand from £5
Scott knew Wayne Rainey well and he also got to know Barry Sheene while writing several books about Britain's last premier-class champion. There pair didn't always see eye to eye, which is for the good. This is no fawning fanboy assessment of Sheene's career.
Barry Sheene: Motorcycle Racing's Jet-set Superstar is a large format book with photos throughout and is probably the best biography of Sheene, who was in many ways the prototype Valentino Rossi, a man who knew how to sell himself and break out into the mainstream.
MotoGP Technology (third edition), by Neil Spalding
£39.95 from motogptechnology.com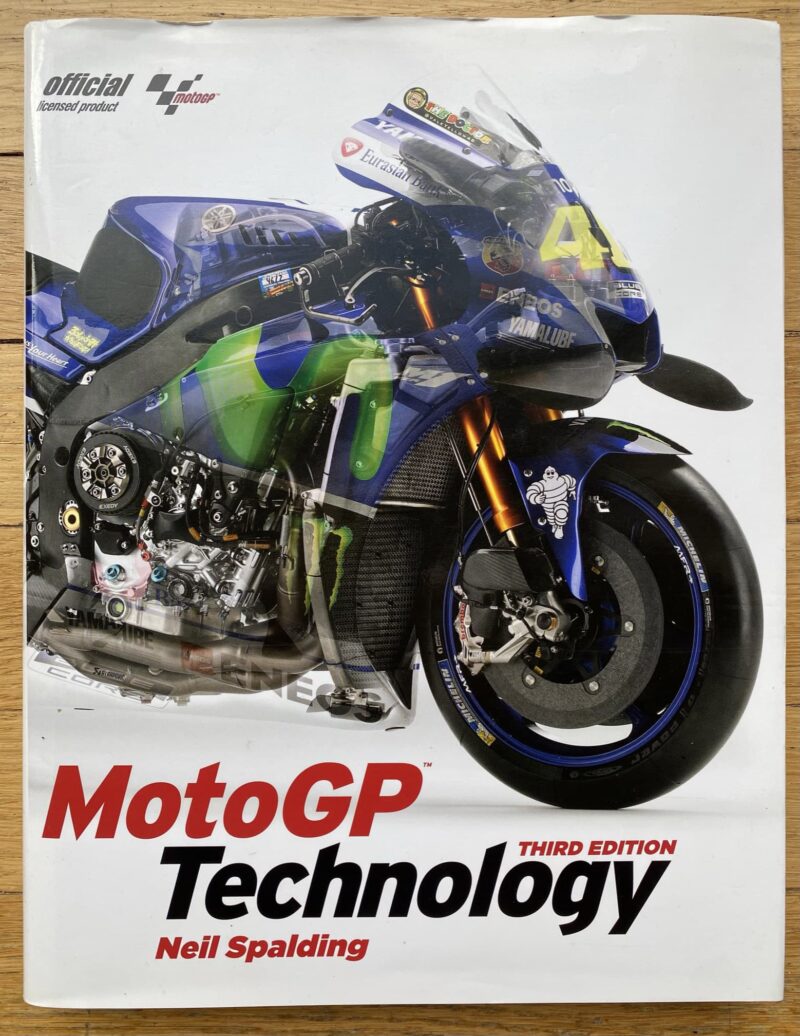 Neil Spalding has covered the technology and tech evolutions of MotoGP since the premier class went four-stroke in 2002. MotoGP Technology is the go-to book for anyone wanting to understand how the six MotoGP manufacturers go about their business as they fight for the biggest biking gong of them all.
The book features individual chapters on all the constructors – from Honda and Yamaha to Team Roberts and Ilmor – plus chapters on the various features of a MotoGP bike that are essential to its performance. This is a big book, with colour photos and tech illustrations throughout.
The Racing Motorcycle, by Vic Willoughby
Published 1980. Second-hand from £5
Vic Willoughby was nearly as good a technical writer as is Cameron. He also has that ability to explain complex engineering to non-technical people and to set motorcycle technology within the world around it. He covers development of the racing motorcycle from the 1920s to the end of the 1970s, from the first four-stroke era to the two-stroke era.
Willoughby was the first journalist to regularly test race bikes. These tests were often carried out on the Isle of Man, at dawn on open roads halfway up the mountain. The book is packed with photos and illustrations of 'exploded' engines.
Classic Motorcycle Race Engines, by Kevin Cameron
Published 2012. Second-hand from £170
This monumental work covers 53 milestone GP engines, from Norton's venerable Manx to Honda's wondrous RC211V and Yamaha's YZR-M1, via Kawasaki triples, Moto Guzzi's V8 50, the Honda 250 six and NSR500 and many more.
The knowledge and detail within these pages are breathtaking, as is the second-hand value of the book. Once again Cameron's writing covers the culture and philosophy behind each engine design, helping readers to understand much more than just the metal.
Speed: The One Genuinely Modern Pleasure, by Mat Oxley
£25
Sorry, one of my own books! When I first got into bikes I was only interested in today and tomorrow. I used to laugh at historic racing, which I called hysterical racing. But the deeper you go the more you want to know about why things are the way they are and the only way to answer that question is to find out what they were like before.
I wrote about MotoGP in the 1990s, the 1980s, the 1970s and the 1960s. Then I wondered what went on before that, which had me taking two years researching motorcycle racing from its genesis in the 1890s to the start of the Second World War.
People think that racers from the 1960s and 1970s were wild, but they had nothing on what racers from the 1920s got up to. So many mind-boggling tales: the British WW1 fighter ace who shot down 15 Fokkers in 1918 and became a Brooklands champ, America's hideously dangerous murderdrome races, Lawrence of Arabia's mad biking life and the epic and deadly 1930s battle for the land-speed record, between plucky Brit Eric Crudgington Fernihough on his supercharged Brough Superior and Nazi-backed BMW and Mussolini-backed Gilera.
Available from the Motor Sport shop
Buy now