Bugatti Centodieci - the £9million tribute to the EB110
- Last updated: January 13th 2020
Bugatti has announced plans for its Centodieci: a tribute to the iconic EB110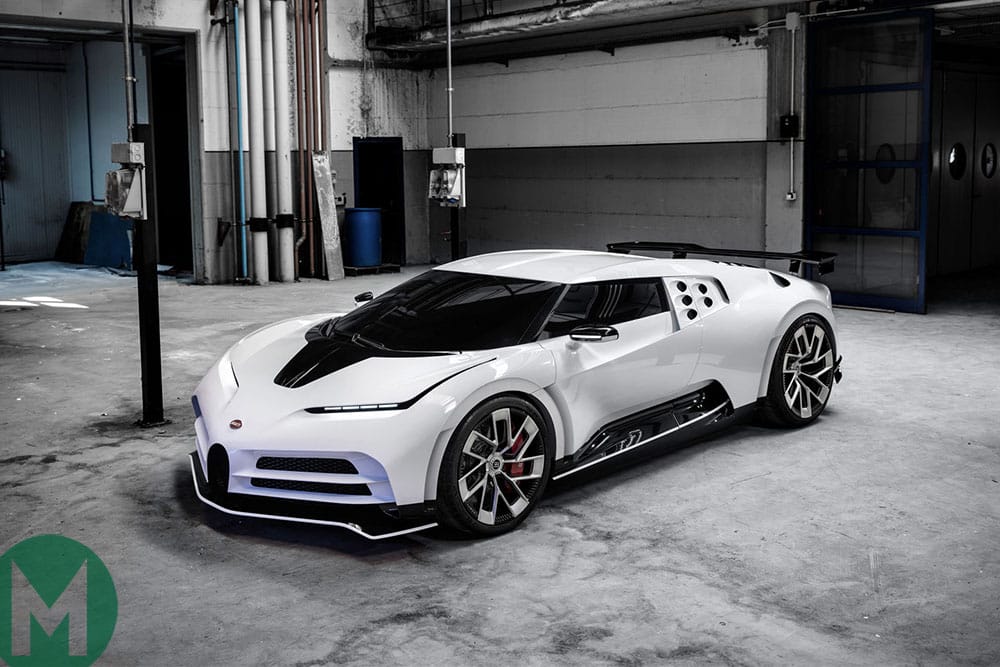 The Bugatti Centodieci will pay tribute to the EB110 Photo: Bugatti
Bugatti has revealed its plans to produce a tribute car to the EB110 as part of its 110th-anniversary celebrations.
In what it is calling a "reimagining" of the EB110, the Centodieci will incorporate design characteristics of modern Bugattis, as well as the 1990s supercar.
Using underpinnings from the latest Chiron, the Centodieci features the wedge shape of the EB110, along with several other styling cues from its predecessor.
The EB110 was the only model built while the manufacturer was Italian-owned.
A total of 139 models were produced between 1991 and 1995 and – until now – the car has received little publicity from the brand's current owners, the Volkswagen Group.
Several other features will bear resemblance to the EB110, including the five air intakes on the sides of the car but Bugatti says its designers worked to create a fresh reinterpretation rather than a modern copy.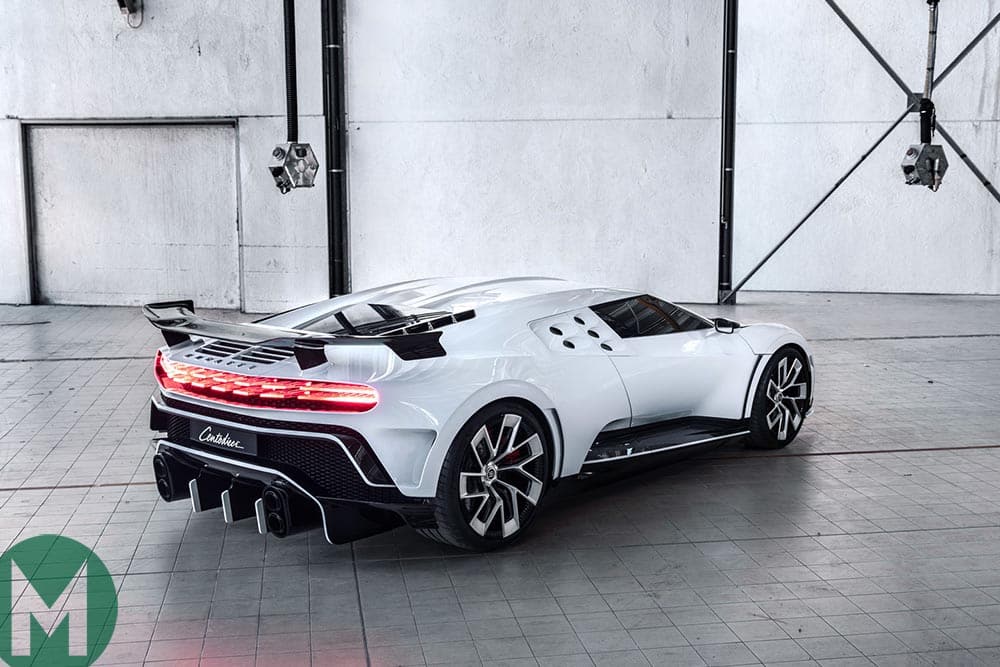 The Centodieci takes inspiration from the EB110 but is a modern interpretation of the supercar Photo: Bugatti
"With the Centodieci, we pay homage to the EB110 super sports car which was built in the 1990s and is very much a part of our tradition-steeped history," said President of Bugatti, Stephan Winkelmann.
"We had to create a new way of combining the complex aerothermal requirements of the underlying Chiron technology with a completely different aesthetic appearance.
"We incorporated the wedge-shaped design in the development process but we took it in a new direction."
Bugatti says the Centodieci will be 20kg lighter than the Chiron and will have an 8.0-litre, quad-turbocharged W16 engine.
It will also take the crown of most powerful Bugatti from the Chiron, with 1,600hp putting it top of the list by a slim margin.
With a 0-60mph time of 2.4sec, the Centodieci will peak out at an electronically limited top speed of 236mph.
The car will cost up to £9million and only 10 will be produced.