F1 2019 game: the latest post-launch updates
The latest major upgrades to Codemasters' newest entry to the F1 game series.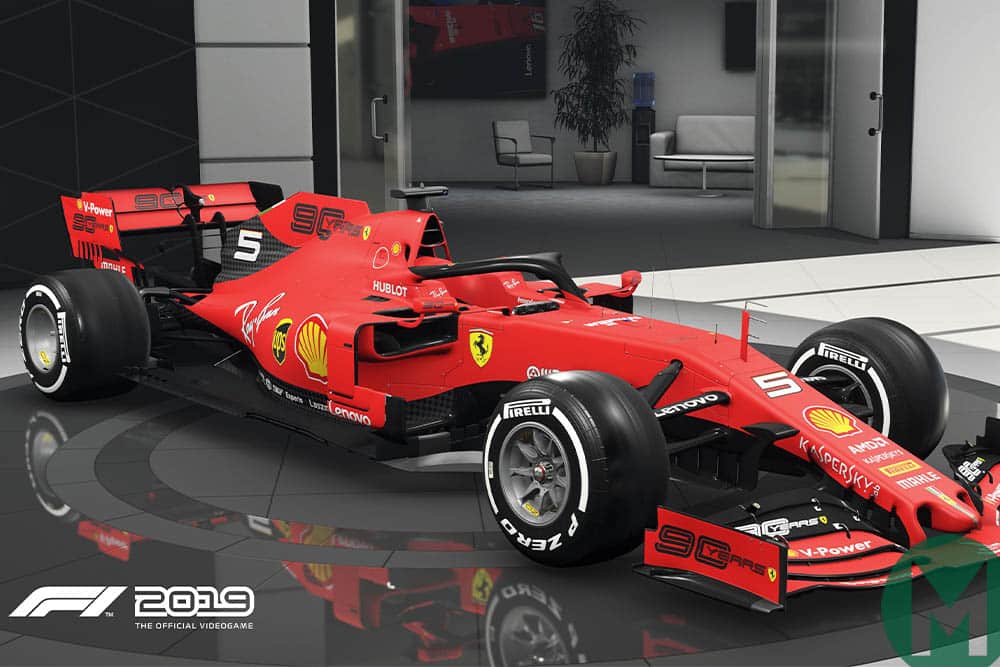 Ferrari's 90 years livery is one of the newest additions to the F1 2019 game Photo: Codemasters
The official F1 2019 game was launched in June, bringing this season's cars to gamers and the esports series.
It also improved the career mode of the previous game and introduced classic cars, as well as the Formula 2 series.
Since then Codemasters, the developer, has kept the franchise up to date with patches that tale into account mid-season upgrades and tweaks to track layouts.
The biggest patches released so far are listed below. You can read our full game review by clicking here.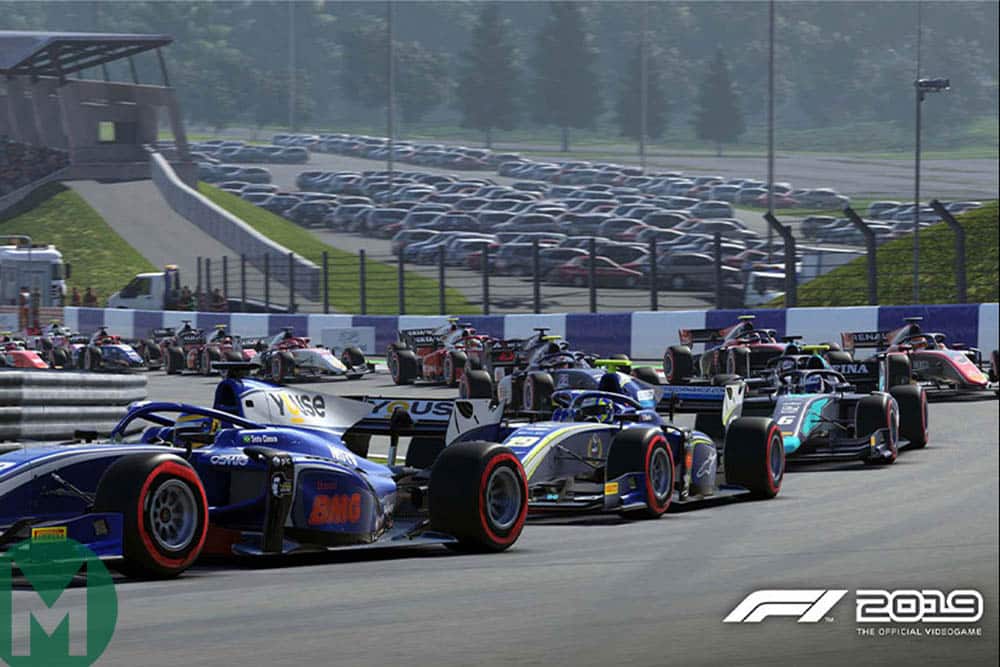 Formula 2 cars were been made available online in unranked play Photo: Codemasters
1.08 – Visual update
The newest patch released by Codemasters changed the appearance of the 2019 cars to better reflect car developments and livery changes. Ferrari's 90 years livery has now been added into the game, while in-season upgrades to the cars were also added.
Red Bull and Alfa Romeo's turning vanes at the top of the nosecone have been added, Renault's side-impact structure changes are reflected, Racing Point's new nosecone, mirrors and bargeboards are added and Haas and McLaren have had their liveries updated to fit the latest designs.
Patch 1.07 – French GP pitlane update
The redesigned French Grand Prix pitlane was added into the game in patch v1.07, with the new route now peeling to the right between the penultimate and final corners.
Red Bull showed in Monaco how much risk teams were prepared to take during pit stops in order to gain track position, and the 1.07 update decreased the level of caution teams have with unsafe releases in-game.
---
Related content
---
Patch 1.05 – Performance updates + F2 available online
Two weeks post-launch and the competitive order was realigned to reflect the 2019 season up to Austria.
Handling tweaks, engine performance and cornering speed adjustments were also made to reflect the real-life characteristics of each team's car.
Formula 2 was added into online multiplayer in unranked and LAN modes.
More general improvements were made to AI behaviour in wheel-to-wheel combat and wet weather as well as the ERS charging lights fixed to work correctly.