WRC champion Sebastien Ogier to join Extreme E in advisory role
- Last updated: January 13th 2020
Reigning World Rally champion Sébastien Ogier will join Extreme E in an advisory role the off-road electric series has announced.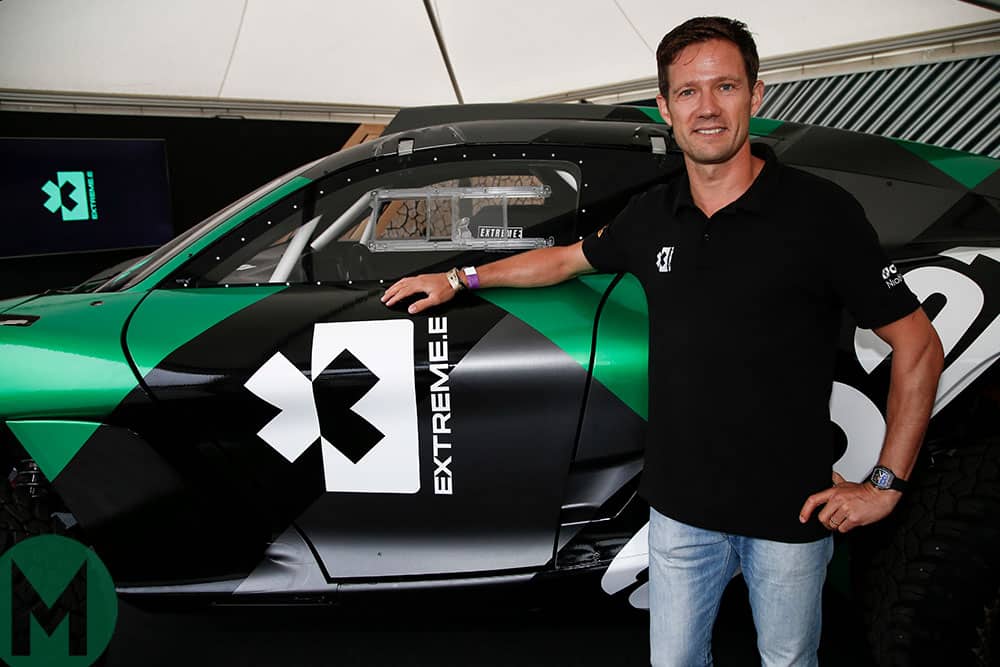 Sébastien Ogier has joined the Extreme E electric off-road racing championship, and will develop the series' official car ahead of its inaugural season in 2021.
The six-time world rally champion is the official ambassador for Extreme E, and will help to develop the sporting and technical regulations, in addition to the Odyssey 21 vehicle that will be raced by competitors.
Extreme E is aiming to generate awareness around sustainability and environmental issues currently facing the motor sport industry.
It says it will accomplish its goal by racing in locations affected by climate change such as the Amazon rainforest and the Arctic. Its inaugural season is scheduled for 2021.
Founder of the championship and CEO of Formula E, Alejandro Agag said the appointment of Ogier would be "invaluable" to the series and that it was an honour to have him on board.
"Sébastien is among the most talented drivers in the history of motorsport and rallying," Agag said.
"Counting on his input, support and advice throughout the development of Extreme E will prove to be invaluable. We couldn't have a better man on-board.
"Having Sébastien involved from this early stage is truly an honour and a huge endorsement of what we're doing with the series."
---
Related content
---
Ogier will combine his new role alongside his pre-existing commitments in the WRC as Citroen Total World Rally Team driver.
The Frenchman said that he was looking forward to beginning in his advisory role, adding that the Extreme E series' message was hugely important.
"I am delighted to be a part of Extreme E. The championship is truly unique – there is nothing else like it out there – and I am incredibly passionate about what it is setting out to do.
"I am sure it can be a powerful tool in driving change and behaviours – and that notion is something very close to my heart."
The 35-year-old also added that he witnessed the Extreme E SUV's debut at the Goodwood Festival of Speed and said he was impressed with what he had seen.
"I was at the Goodwood Festival of Speed last week and saw the car for the very first time. It was awesome to finally see it and I can't wait to get working with the Extreme E team."