Write for Motor Sport: staff writer
- Last updated: January 13th 2020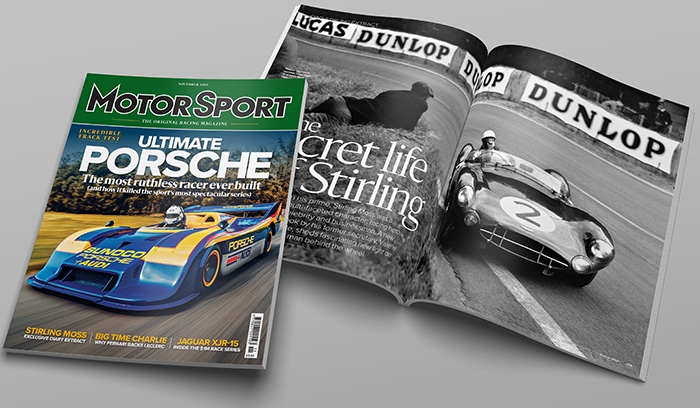 Motor Sport is recruiting for a staff writer. It's an exciting opportunity to join one of the world's most prestigious motor racing titles as it invests in large-scale improvements to its digital content.
The role
You'll primarily be writing for Motor Sport's website, producing news stories, researching features, and delving into our 95-year archive to highlight past coverage that remains relevant today.
You will assist with producing video content and podcasts, and will also have a role in commissioning writers.
Working under the digital editor, and alongside some of the best and most experienced writers in motor sport, you'll already have experience of news journalism, preferably online, and will be looking to develop your skills and knowledge.
You'll also be at the forefront of Motor Sport's digital expansion, as we develop a new website that will expand our audience and open up new ways of linking the latest news with relevant articles and statistics from nine decades of excellent writing.
It's a fast-paced role that calls for imagination and accuracy, an inquisitive mind and the ability to write quickly, with authority, to maintain the high standard of Motor Sport journalism.
You'll be mainly based in our North London office, although there will be the opportunity to report from certain events.
---
More jobs: 3 month intern role
---
Job description
Generate and write news and feature ideas for the website.
Upload content and promote it using relevant channels, including social media and email.
Contribute ideas and articles to the magazine where required.
Attend motor sport events as needed.
Identify opportunities to complement magazine articles with online coverage.
Source multi-media content.
Update archive content with images, and to improve search visibility.
Essential skills and experience
Ability to write original, compelling news, features and interviews.
Motor sport knowledge. Your current role doesn't need to be in motor racing but you will need to know what you're writing about.
Confidence in using social media to promote articles.
Experience in using CMS, photo editing software and, ideally, video editing.
A working knowledge of SEO is desired.
Applicants should send their CV with a covering letter to the digital editor at [email protected] by Friday 21 June.
We are only able to contact those selected for interview.