Airspeeder flying racing series aims to be 'F1 of the skies'
Airspeeder's 120mph flying racers are styled as "the future of motor sport", and will fly at the Goodwood Festival of Speed. The first air racing championship is due next year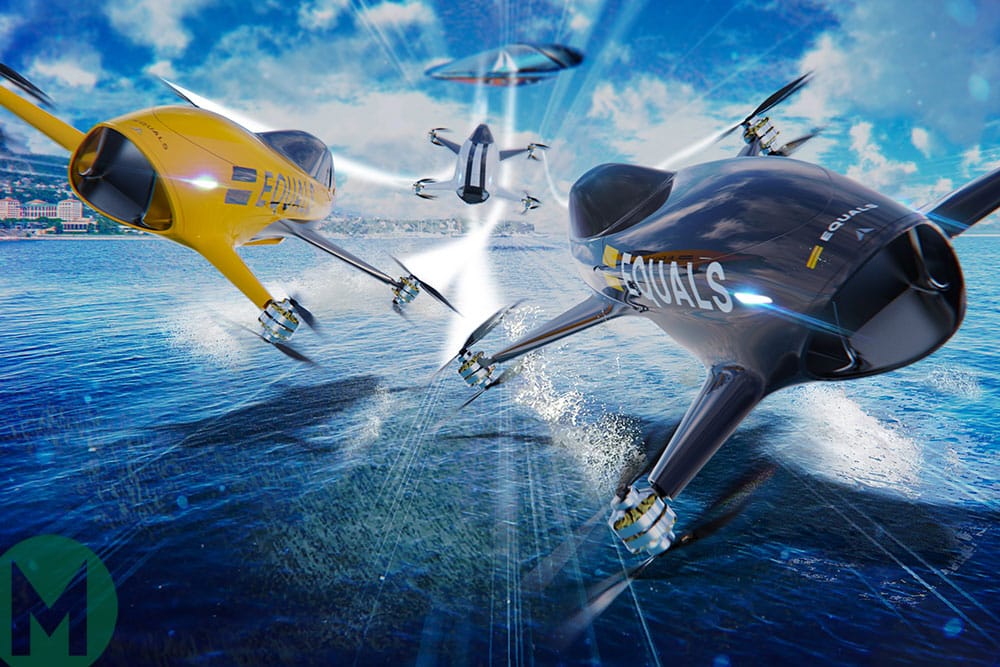 Airspeeder, combining F1's golden age and air racing technology, is set to launch Photo: Airspeeder
A new flying motor sport series called Airspeeder will be unveiled at this weekend's Goodwood Festival of Speed, with a number of aerial displays ahead of a planned first championship next year.
The new racing series for piloted 120mph eight-rotor machines will be launched on the festival's Thursday, July 4, at the Goodwood Aerodrome.
Airspeeder's first live flight race demonstrations will take place around an 'aerial track' on Thursday and Friday. The intention is that these will be followed on the Saturday by an aerial demonstration for Festival visitors to enjoy, taking place over the golf course next to the Festival hillclimb venue.
Another Airspeeder machine will be on static display during the Festival of Speed weekend at the Future Lab, where it will join another futuristic racing concept: the latest Roborace driverless racing car.
Organisers say that the first Airspeeder world championship will take place in 2020, with five teams and 10 pilots competing for the inaugural title in electric Mk IV Airspeeder octocopter machines.
The racing format will mainly be individual time trials, combined with some head-to-head competitions, 20 metres above the ground. Venues for the 2020 season are being finalised.
The series is the brainchild of South Africa-born Australian entrepreneur Matt Pearson, who describes Airspeeder as "the future of motor sport", and is backed by Equals, a financial firm.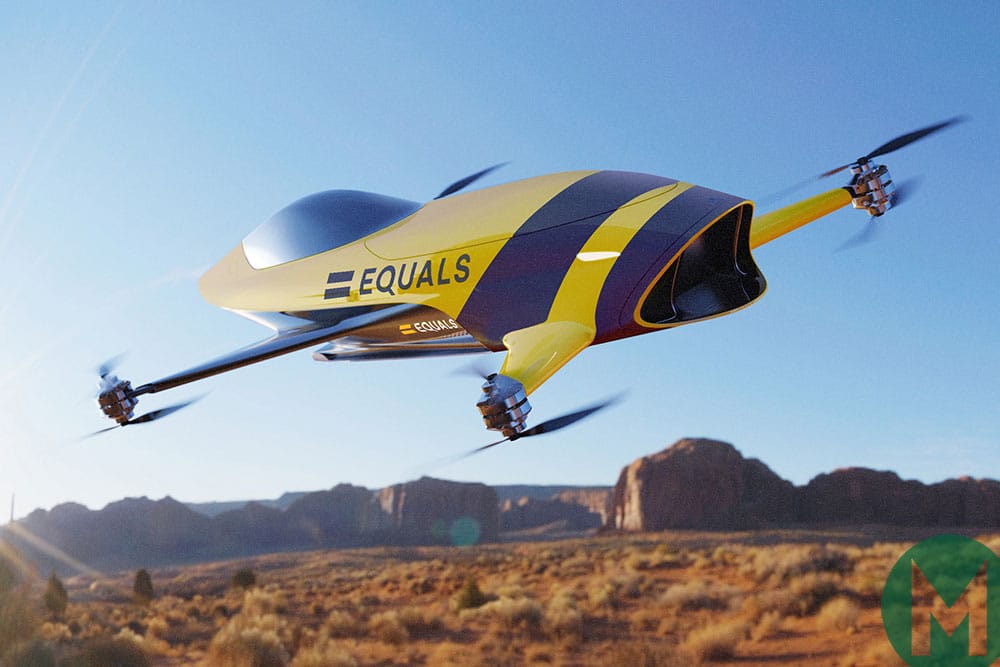 Airspeeder will hold aerial demonstrations during the Goodwood Festival of Speed weekend Photo: Airspeeder
The MK IV is said to combine a Formula 1 car, inspired particularly by F1's 1960s 'golden age' chassis shape, with air racing technology.
The MK IV will be capable of speeds of up to 200kph and is claimed to have a superior power-to-weight ratio to an F-18 fighter jet or an F1 car. It will be four metres in length, weighs in at 230kg and is powered by a 500kw battery. Manned demonstrations of the new Mk IV race speeder will begin in the Mojave Desert this November.
Safety in the championship will be boosted by augmented reality-type technology that allows pilots to 'see through' their vehicles, such as underneath, plus specially-developed software in the flight modules, which is meant to ensure that the machines cannot crash into each other.
"Flying cars are no longer a fantasy, they are a reality and Goodwood Festival of Speed is the perfect place to introduce Airspeeder to the world," Pearson said.
"We've taken design cues from the golden era of racing, and we're sure the tens of thousands of enthusiasts present will instantly appreciate this evolution of motor sport. Totally absorbing, and all electric, it will appeal to a whole new generation of race fans."