Podcast: Best F1 driver 2022
Was anyone better than Max Verstappen this year? IndyCar driver Romain Grosjean and Motor Sport's Damien Smith join Chris Medland as they weigh up the best driver of the 2022 Formula 1 season in our review podcast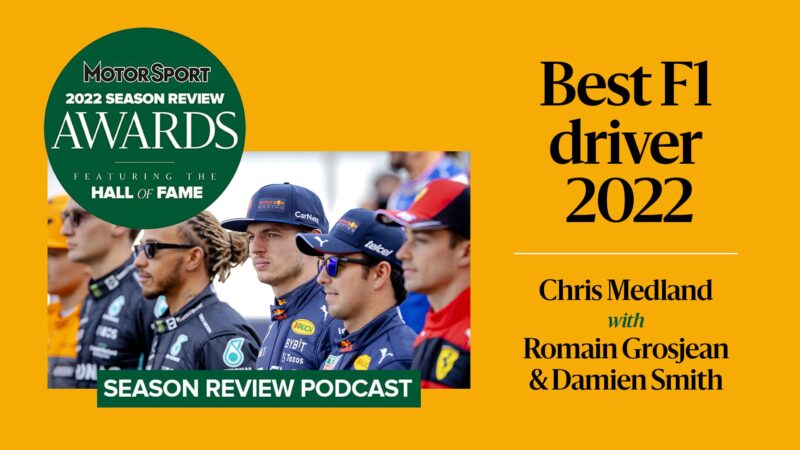 Can anybody apart from Max Verstappen claim to be the best F1 driver of 2022? Romain Grosjean thinks so as he, Chris Medland and Damien Smith delve into the details of which driver was most impressive throughout the grand prix season — irrespective of equipment.
On the shortlist for Motor Sport's 2022 season awards are Charles Leclerc, Lando Norris, George Russell and Verstappen.
Hear what our expert panel have to say — and who Grosjean chooses above the world champion — then have your say by voting in the Motor Sport Season Review Awards at the bottom of this page before December 22 to have a chance of winning £2,000 Goodwood season tickets.
The trio discuss each of the drivers' merits after a season where Leclerc took an early lead in the championship before Verstappen steamrollered his way to the title. Along the way, George Russell picked up a win for Mercedes and Lando Norris was consistently best of the rest behind the top three teams.
Although Verstappen is credited with an almost faultless season, the other three on the shortlist still have strong cases for your vote. Scroll down to make your choice and enter the competition or click to read more on the four candidates.
Can't see the voting form? CLICK HERE to launch in a new window