Podcast: Best F1 overtake 2022
Williams reserve driver Jack Aitken and F1 commentator Alex Jacques join Chris Medland as they try to decide on the best overtake of the 2022 grand prix season in our review podcast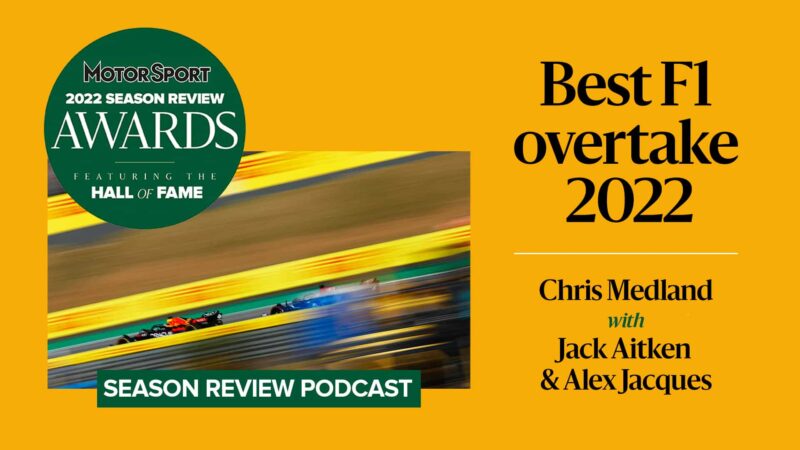 Which F1 overtake stood out in a season of action-packed racing? Williams reserve driver Jack Aitken and Channel 4 Formula 1 commentator Alex Jacques join Chris Medland to review the shortlist of brilliant and brave moments that had crowds on their feet.
Hear their expert verdicts on moves that include Lewis Hamilton's three-wide pass at Silverstone and Sebastian Vettel taking on Kevin Magnussen at the US Grand Prix, then have your say by voting in the Motor Sport Season Review Awards at the bottom of this page before December 22 to have a chance of winning £2,000 Goodwood season tickets.
The panel discuss the four overtakes shortlisted in the awards, as well as some that weren't before picking their favourites. Find out which one they all chose and then make your decision below.
As well as Hamilton's and Vettel's passes, Daniel Ricciardo's move past two Alpines at the Hungarian Grand Prix, and Charles Leclerc's perfectly-timed overtake on the brakes at Circuit of the Americas make the shortlist. Scroll down to vote or click to view all of the moments first.
Can't see the voting form? CLICK HERE to launch in a new window