Podcast: Romain Grosjean, My Big Break
In our new podcast series, Romain Grosjean joins Chris Medland to discuss the moments that made him the racer is is today, including that Bahrain crash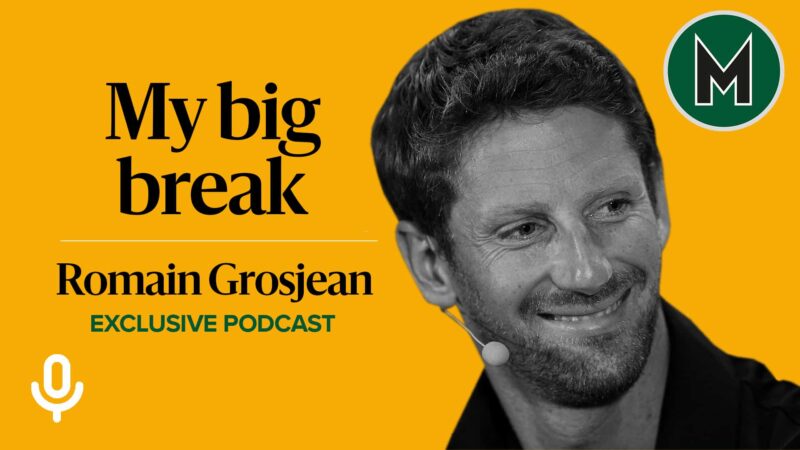 A year after surviving a fiery crash at the Bahrain Grand Prix, Romain Grosjean tells Chris Medland why the moment that almost killed him was a "positive experience".
As he prepares to join Andretti Autosport for the 2022 season, Grosjean reflects on the 'big break' moments that brought him to where he is today. The Frenchman starts with his early karting days where he fought for recognition and funding to continue his single-seater career, but found Red Bull's door closed, because the energy drink couldn't be sold in France.
He talks through his troubled first stint in F1, and his triumphant return to GP2 where he won the championship before going back to grand prix racing — where more strife ensued.
Grosjean also explains the difficult years at Haas, how the Bahrain crash changed his outlook, and how he raced without pay in IndyCar, just to make his name in the US.
This episode is the first in a new series looking at the big breaks that brought some of F1's best-known characters to their current roles. We'll be speaking to McLaren boss Zak Brown, Kimi Räikkönen and Alex Albon among others in future episodes: listen below and subscribe to our channel to ensure you don't miss out.