Building Le Mans in California: behind the scenes of Ford v Ferrari
Christian Bale and Matt Damon took the plaudits, but the race recreation in Ford v Ferrari was just as impressive: here's an exclusive peek into how it was done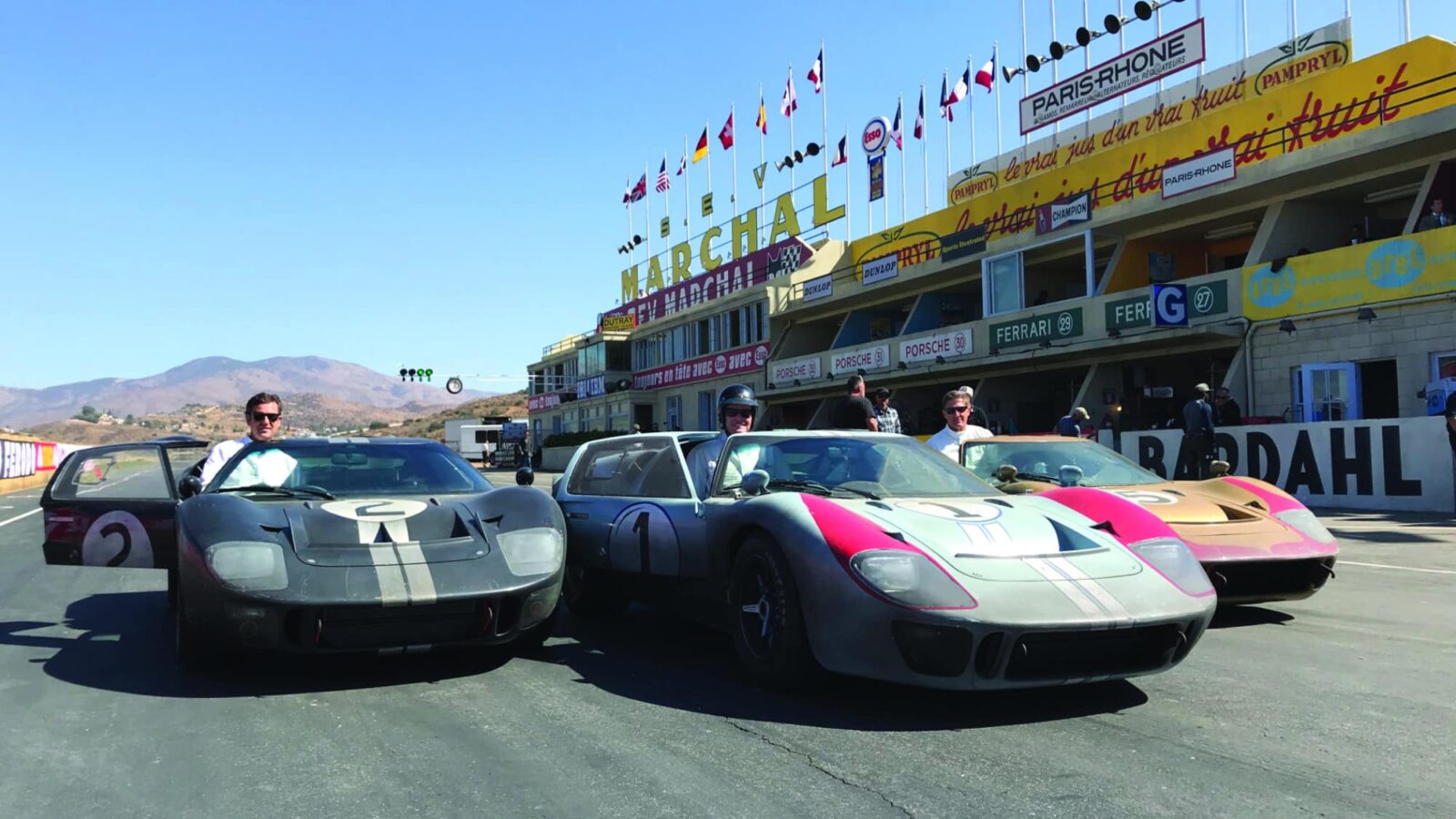 As Ford battled Ferrari on the big screen, you could have been forgiven for thinking that the action, centred on the 1966 Le Mans 24 Hours, was the result of cutting-edge green screen and special effects work.
But the makers of Ford v Ferrari (or Le Mans '66 if you were watching in Britain), chose to recreate the scene — pit complex and all — opting for real-life props over pixels on a computer.
New pictures published in Motor Sport's Racing at the Movies special issue reveal the lengths that set designers went to in pursuit of the most authentic presentation possible. The 2019 film tells the story of Ken Miles and Carroll Shelby's development of the Ford GT, and the car's path to Le Mans glory against the rival red Ferrari P3s.
In an exclusive insight, featured in the special issue, Rob Johnson, vehicle art director for Ford v Ferrari, explains the attention to detail required to create the spirit of 1966, right down to ensuring the cars were coated in the right amount of grime for the period of race that was being filmed.
Filming of a Le Mans race wasn't done on French shores, instead the crew stayed in sunny California for much of the production and used a live airfield for the shoots. "We had spotters to see them and let us know when [planes] were coming in to land or take off," Johnson told Motor Sport.
A reconstruction of the pit lane was done at the Southern end of an LA regional airfield while bespoke vehicles and rigs were built in order to achieve as visceral an experience as possible on the big screen, including a steel-framed film car dubbed "Frankenstein" that could drive among the racing cars for intense wheel-to-wheel shots.
See the full selection of behind-the-scenes shots from the filming of Ford v Ferrari in our celebration of all things motor racing on the silver screen, Racing at the Movies available to order now from our shop.