Come the start of Stage 1, Solberg had a vision of how things were going to go – it was all worked out.
"I was so hyped, you know? I had done the car settings, was ready to take the perfect launch, and then – nothing.
"There was a little bit more grip than I expected and the car just stalled. So I lost about six seconds – but it was ok."
Solberg amended for his error on the following stage though, setting an astonishing fourth fastest time on his second-ever WRC trial. As he progressed through the stages, he then became locked in a battle with his idol Ogier.
"Oh, that was crazy!" he exclaims. "I got so emotional and into it – I was angry when I lost 0.8sec against him across 30km – which is not maybe the correct thing to do if you're only 19 and you're fighting against the seven-time world champion!
"But when you drive, you don't really think about the fact that it's Ogier.
"Then you come to the finish, and realize 'S***! It's the seven-time world champion!' It's special.
"I was close to the top, and so was quite surprised when I saw the names behind me!"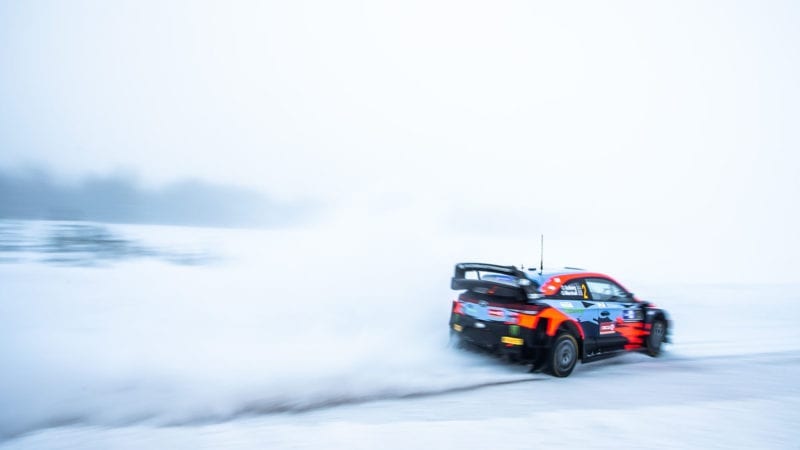 As soon Solberg was up and running, he says that he felt at home.
"The first stage, you're a little bit tense, high shoulders," he admits. "Then, you go for the second one, it's much better, you're more relaxed, you know how everything works and so on.
"From the second stage onwards, I felt quite confident."
Once Solberg installed himself in the top six, he stayed in the fight right up until the death.