Ultimately the roadbook error became academic as the Spaniard then suffered a number of mechanical issues, including a damaged bearing whilst leading on Stage 4, then two broken dampers on the next pair of stages and a loose wheel flying off after fixing the latter problem. Prior to that the Audi prototype has shown winning pace, with Sainz going fastest of all on Stage 3.
After running the full gauntlet of Dakar emotions, the two-time WRC champion still looks at Audi's performance so far in a positive light.
"I think we need to be happy," he said. "We need to have in consideration that we never competed before this event.
"At the end of the day we are missing the competition[s] to fine tune and I must say I'm happy because we won a stage – but it could have been another one.
"Without problems, we have always been fast and this is very encouraging for the future. The reality is we're having problems we didn't expect, like the dampers.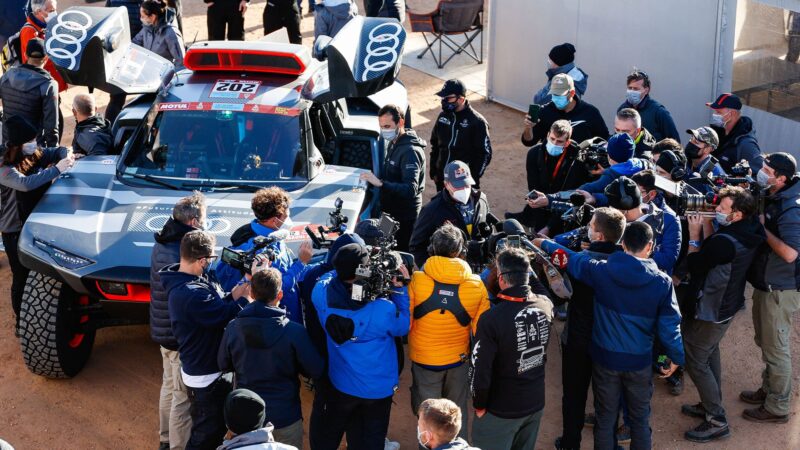 "The whole hybrid system is working fine, we expected more problems in that area than in the hardware."
Whilst the electric prototype, which has only one gear, is a completely different prospect to the ICU vehicles, Sainz is deriving driving pleasure from the electric prototype.