2020 Audi RS6 Avant revealed: 592bhp and looks to match
- Last updated: December 5th 2019
New 2020 Audi RS6 Avant revealed with dramatic styling changes and acceleration from 0-62mph in 3.6sec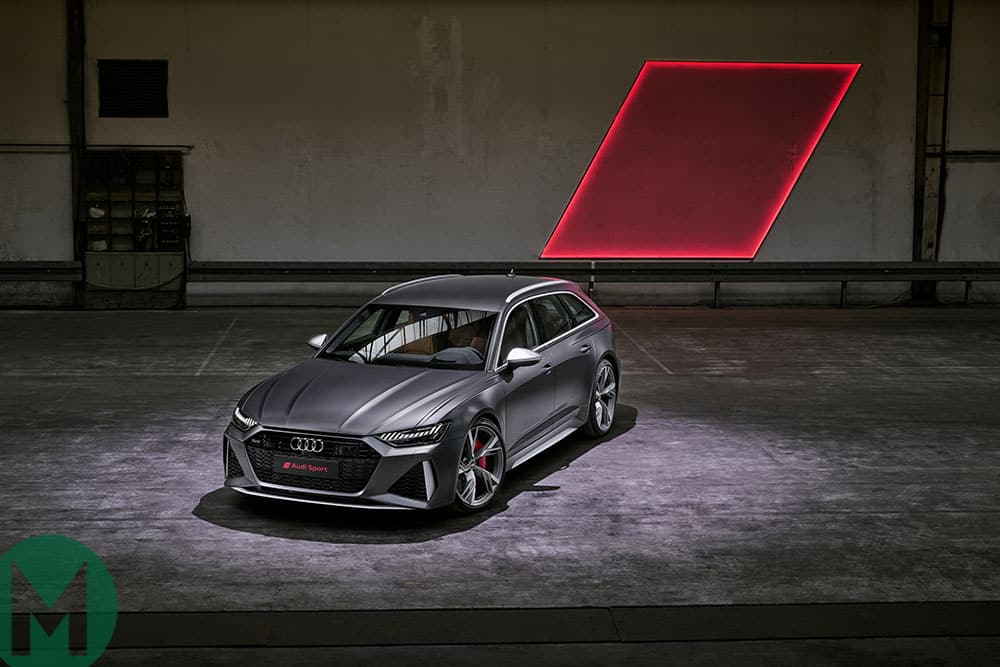 The Audi RS6 Avant formula isn't for everyone, but anyone looking for performance approaching that of a supercar, the load-carrying capacity of a small van and the luxury of a first-class cabin will find it hard to beat.
Up to now, the RS6 has hidden its talents, cloaked in the restrained lines of the standard, more humdrum A6. But with the new 2020 model, that has all changed.
The latest RS6 Avant has been revealed, and it strips away the standard car's corporate look with sharp-edged, bulging design changes that look unmistakeably mean.
Narrowing lights at the front, a frameless dark grille and an under-bonnet air scoop will bring aggression to rear-view mirrors, while an 80mm increase in width adds muscle car-inspired bulging wheelarches at the back.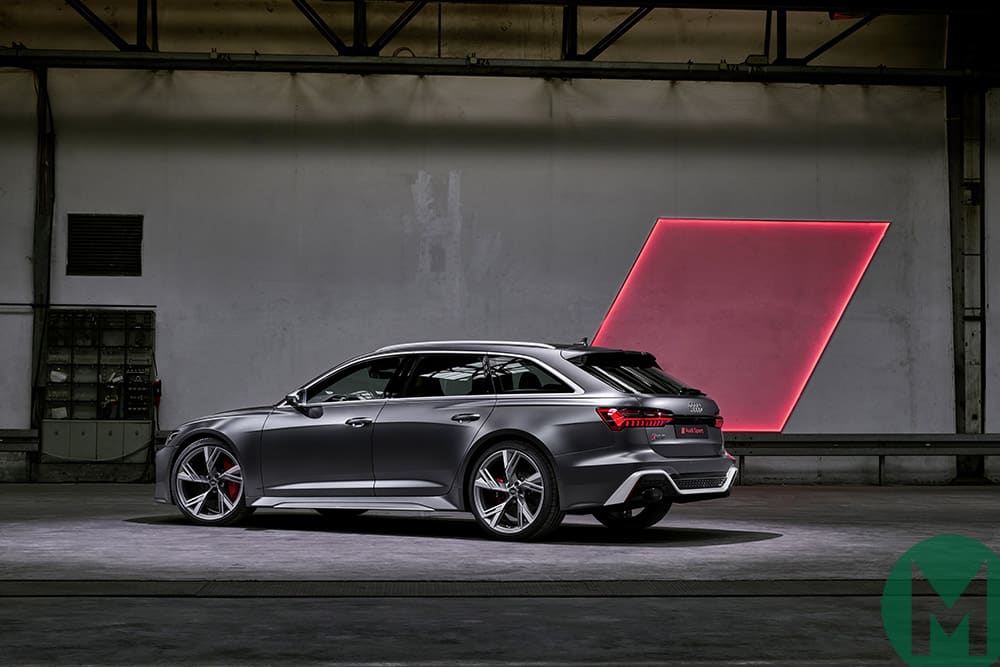 The looks are reinforced by a 4-litre, twin-turbocharged V8 engine with 592bhp, delivering acceleration from 0-62mph in 3.6 seconds when launch control is used. Top speed is limited to 155mph, but this can be raised to 190mph with the dynamic package plus, for blurry Autobahn journeys.
Traction and handling are aided by the quattro all-wheel drive system sends 60 per cent of power to the wheels in normal conditions, but can shift up to 70 per cent to the front as needed.
Standard air suspension is claimed to transform the car's behaviour from smooth motorway cruiser to a voracious track machine with the press of a button. An upgrade to dynamic ride control is available, which connects the dampers on either side of the car with oil lines to keep the car flat in bends.
Optional four-wheel steering is meant to improve manoeuvrability at low and high speeds, with all systems – inevitably – tested on the Nürburgring.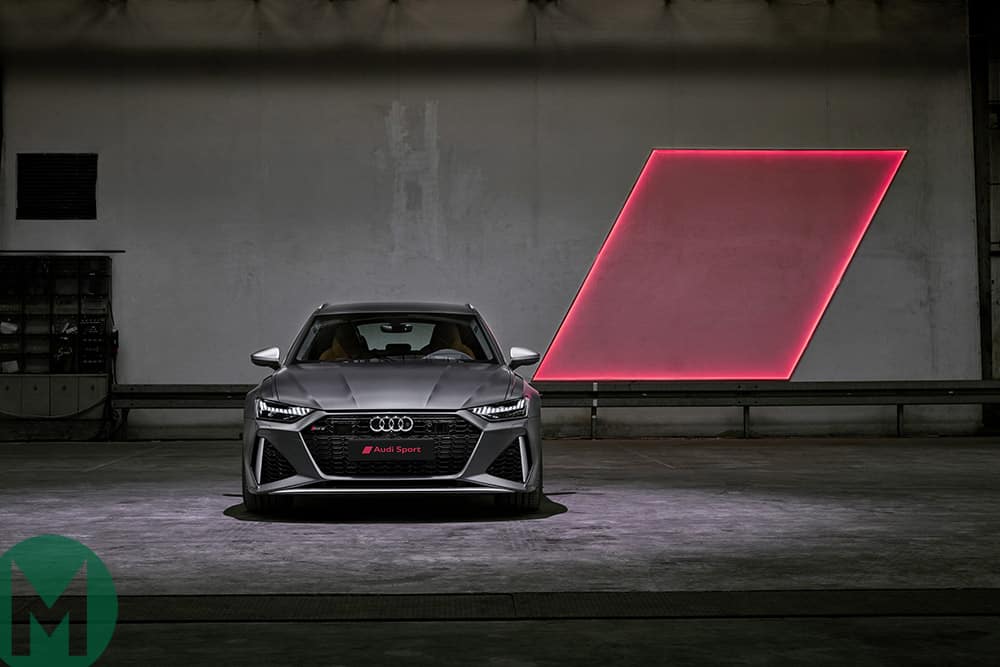 Inside, Nappa leather and Alcantara sports seats are standard, as is Audi's trademark digital virtual cockpit, with three screens, which include a lap timer, g-force meter and dials for tyre pressure, torque output and oil temperature. The 1,680-litre boot offers 20 litres more than the Mercedes E-Class.
There's a nod to economy and sustainability with a mild hybrid system, which allows the car to coast for up to 40 seconds with the engine off, and cylinder deactivation, which shuts down half of the engine when cruising, but no potential owner will be thinking of budgetary constraints.
Prices have not been yet been released ahead of the early 2020 on-sale date, but there's likely to be a steep increase over the previous model, which started at £80,000: the extensive styling changes means that only the front doors, bootlid and roof panels are carried over from the standard A6: Audi has had to make a substantial investment into new tooling for the rest of the bodywork.