Alfa Romeo reveals limited edition Giulia GTA
- Last updated: March 3rd 2020
Lighter and more powerful, the Alfa Romeo Giulia GTA is said to use F1 know-how; just 500 will be made
Alfa Romeo has made a limited edition track day version of its Giulia family saloon, with more power and less weight than the standard Quadrifoglio.
Reviving the Giulia GTA badge, the car produces 532bhp from its 2.9-litre V6 engine, and comes in two versions: the four-seat GTA and the track-focused GTAm, which replaces the rear seats with a partial roll cage and compartments for a helmet and fire extinguisher, and includes a six-point harness.
Acceleration from 0-62mph takes 3.6sec when launch control is used. Each of the run of 500 cars is expected to sell for around £100,000.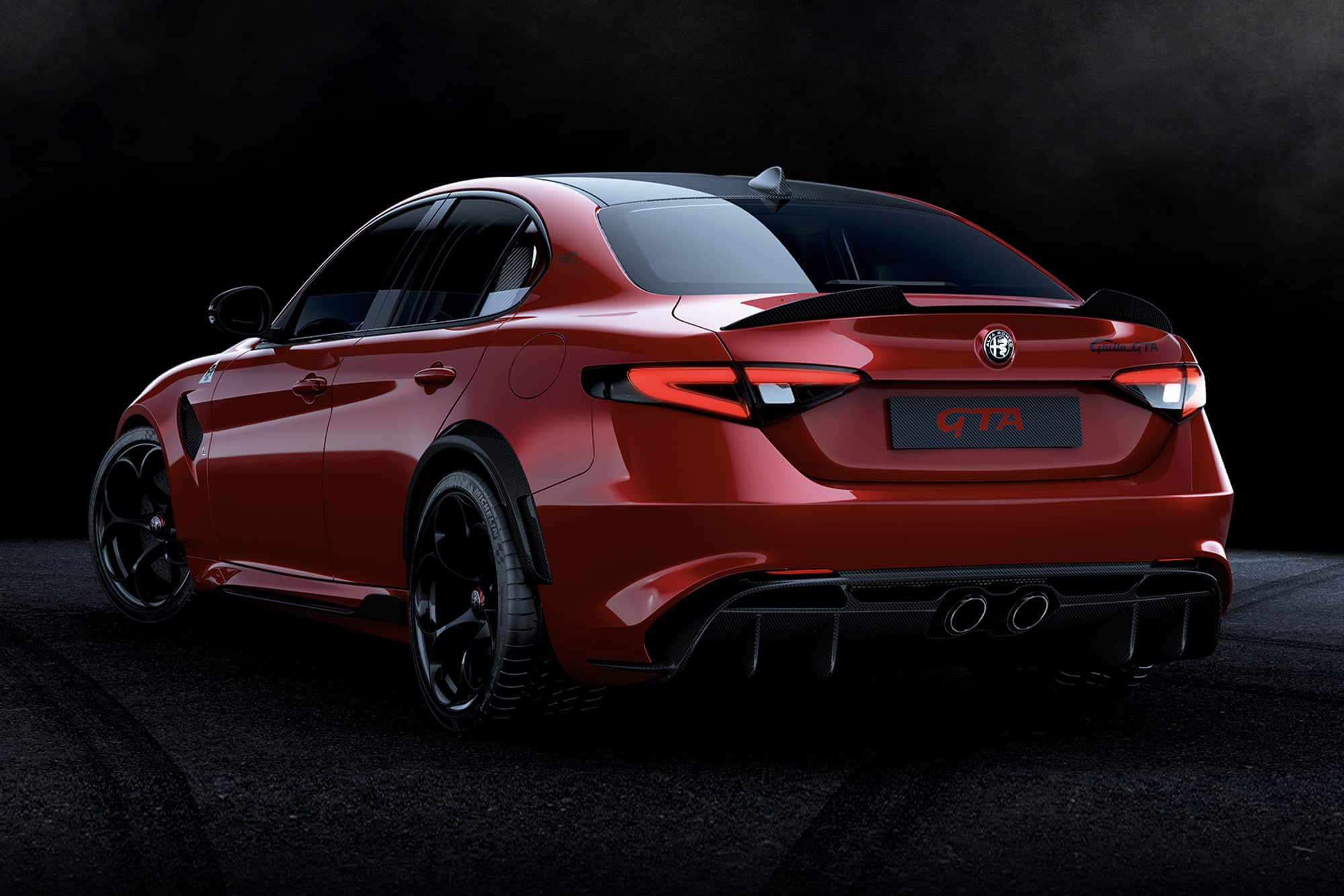 Alfa says that the car marks the 110th anniversary of the brand and is inspired by the lightweight 1965 Giulia Sprint GTA, which had an aluminium body to save weight.
The new variations of the Giulia GTA have 30bhp more power than the Quadrifoglio version that they are based on and are 100kg lighter, thanks to the use of carbon fibre for elements including the driveshaft, bonnet, roof and sports seats.
The GTAm version adds polycarbonate window frames and is said to have the best power-to-weight ratio in class at 2.82kg/hp.
Active aerodynamics feature on the car, with rear spoiler and active front front splitter, and are claimed to benefit from the Alfa Romeo Formula 1 team's experience. The car includes 20-inch centre lock wheels and an Akrapovič central exhaust.
Each of the 500 owners will receive personalised experiences with Bell helmet and Alpinestars race suit, gloves and shoes included as well as driving courses held by the Alfa Romeo Driving Academy.