The influence of Ferdinand Piëch: a colossus of the car industry
Whether it was at the race track or in the board room, Ferdinand Piëch's impact in the motor industry is unrivalled by most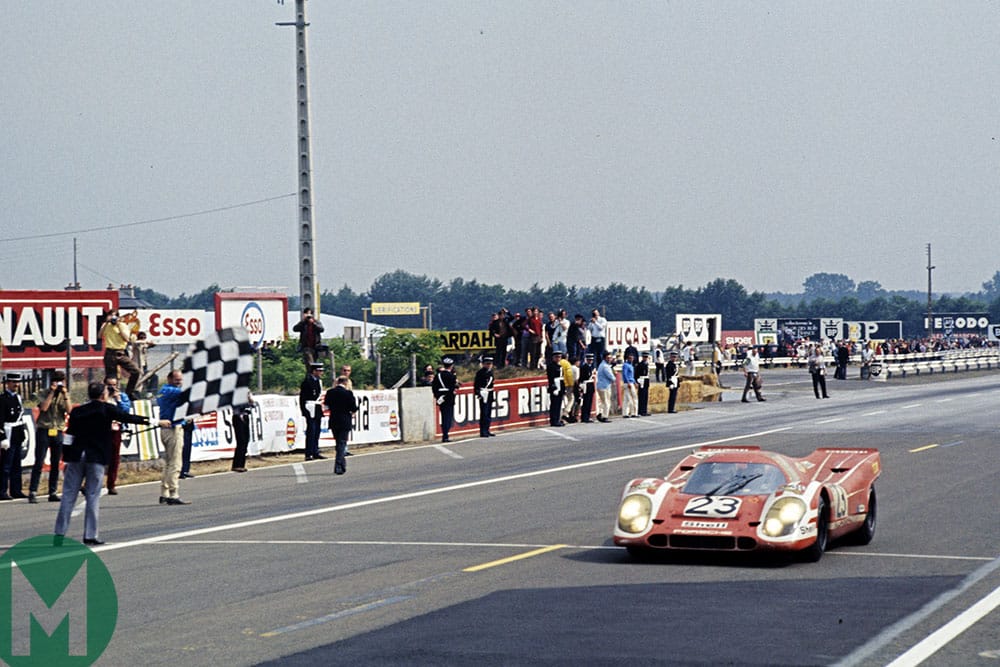 Le Mans 1970: victory for the Porsche 917 Photo: Porsche
Ferdinand Piëch, who has died aged 82, was a colossus of the car industry. Indeed, while his name is far less famous than that of Enzo Ferrari or Henry Ford, it is hard indeed to think of another in the last 50 years whose influence over the last half-century has been so profound or wide-ranging.
Piëch will primarily be remembered for the turnaround of the Volkswagen Group. When he joined in 1993, the once-proud German car maker was weeks away from bankruptcy, saddled with inefficient production processes and cars of variable quality.
Piëch transformed the business, not only restoring Volkswagen's reputation but also turning into a multinational curator of a wealth of different car brands.
At the time of his arrival, VW already owned Audi and Seat, but it was Piëch who acquired a controlling interest in Skoda and added premium brands Bentley, Bugatti and Lamborghini to the fold.
But perhaps his greatest achievement in his business life was not only fighting off a hostile take-over bid from Porsche, but in one of the greatest reversals of fortune ever seen in the global automotive industry, then acquiring the fiercely independent Stuttgart brand for Volkswagen.
For Piëch, this was probably the most important victory in his long career for ultimately it was with Porsche, rather than Volkswagen, that his familial loyalties lay.
His mother Louise Piëch was the daughter of none other than Professor Ferdinand Porsche himself, designer of Hitler's Volkswagen Type 1, the pre-war Auto Union Grand Prix racing cars and founder of Porsche itself.
The young and car crazy Piëch would spend his summer holidays with his grandfather and uncle Ferry Porsche as they launched their fledgling company in their native Austria.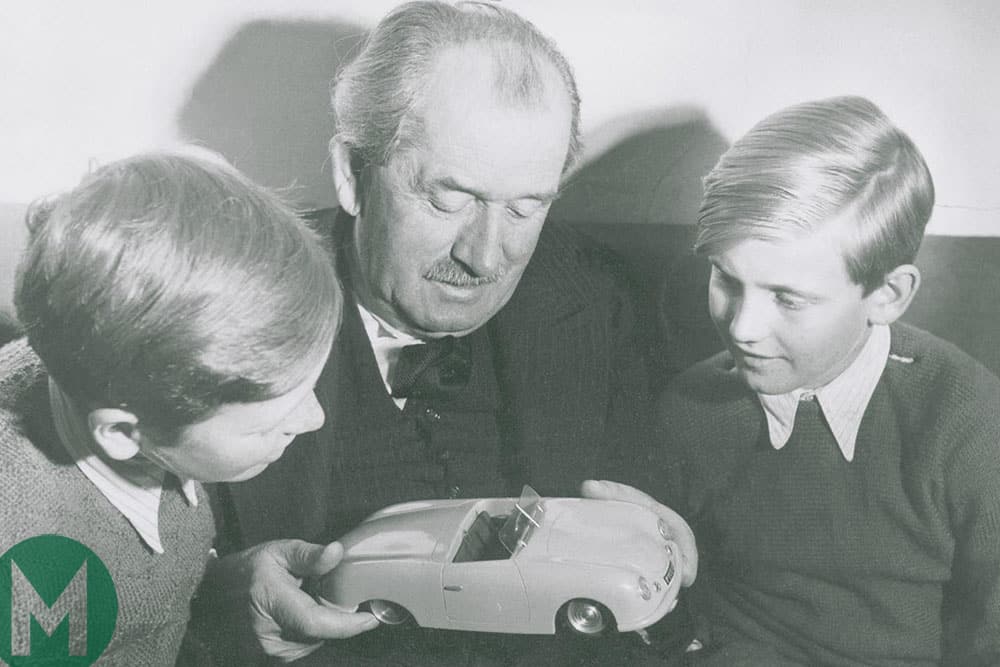 Piëch (right) with Ferdinand Porsche Photo: Porsche
It was here that he first acquired his love for and knowledge of engineering, which he then pursued at Zurich University before joining Porsche in 1963 just as the company was applying the finishing touches to a handy device that would go on to be known as the 911.
Such was the power already wielded by the fresh qualified Piëch that when he objected to the wet sump design of the new flat-six engine because it was entirely unsuited to racing applications, the engine was redesigned for dry sump lubrication despite the process taking six months. Since then the 911 and its derivatives have become the most raced cars on earth.
Piëch took over all testing and development work for Porsche in 1965 while still in his 20s. His passion was for racing and his ambition to raise the company's horizons from competing for class honours with the occasion outright as plucky underdog when conditions were right, to becoming the greatest name in sports car racing.
---
Related content
---
It did not take long, in 1968 the 907 and 908 took the first of four consecutive World Sports Car Championships achieved by Porsche on Piëch's watch. But it was the 917 that will always be regarded as the pinnacle product of his time as a Porsche engineer.
Although by then Porsche's technical director in charge of a department of 200 engineers, Piëch's involvement in the 917 was total.
It was Piëch who refused to be cowed by new rules designed to ensure a car like the 917 could never be built, Piëch who persuaded his uncle to stump up the enormous amount of money required to build the 25 cars required to meet the new homologation rules and Piëch who on April 1st 1969 presented a dumbfounded delegate from the FIA 25 gleaming 917s for inspection.
He oversaw every element of its design too bringing to the team his vision for the car, his focus to get it built and his Chapman-like obsession with lightness. And you don't need me to tell you what it would go on to achieve.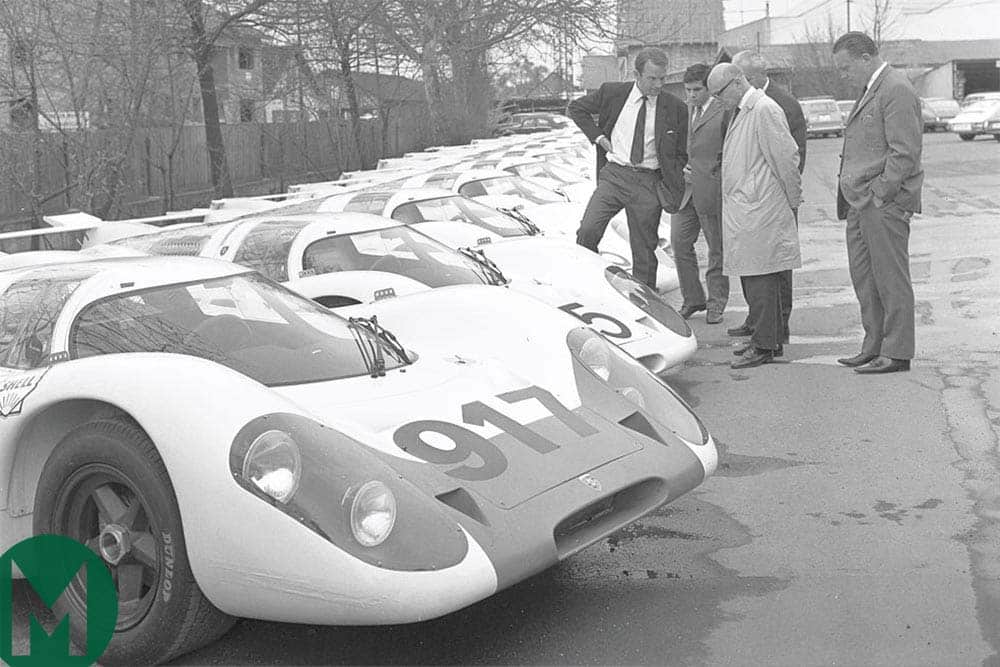 Piëch stands next to 25 Porsche 917s built to satisfy FIA homologation rules Photo: Porsche
Piëch left Porsche for Audi in 1972, some say because Porsche's withdrawal from top-level global sports car racing left him in need of a new challenge.
There he was responsible for the five-cylinder engine that would kick-start the metamorphosis of Audi into a premium player, a process much accelerated by the arrival in 1980 of the famed Quattro which soon became renown on both road and rally stage and upon whose reputation Audi continues to dine out until this day.
Piëch didn't always get it right. His dedication to technical excellence often meant he allowed his enthusiasm for a product to cloud his judgement of its marketplace viability. The Volkswagen Phaeton, Audi A2 and Bugatti Veyron were all wildly different cars sharing between them only incredible engineering sophistication and complete commercial failure.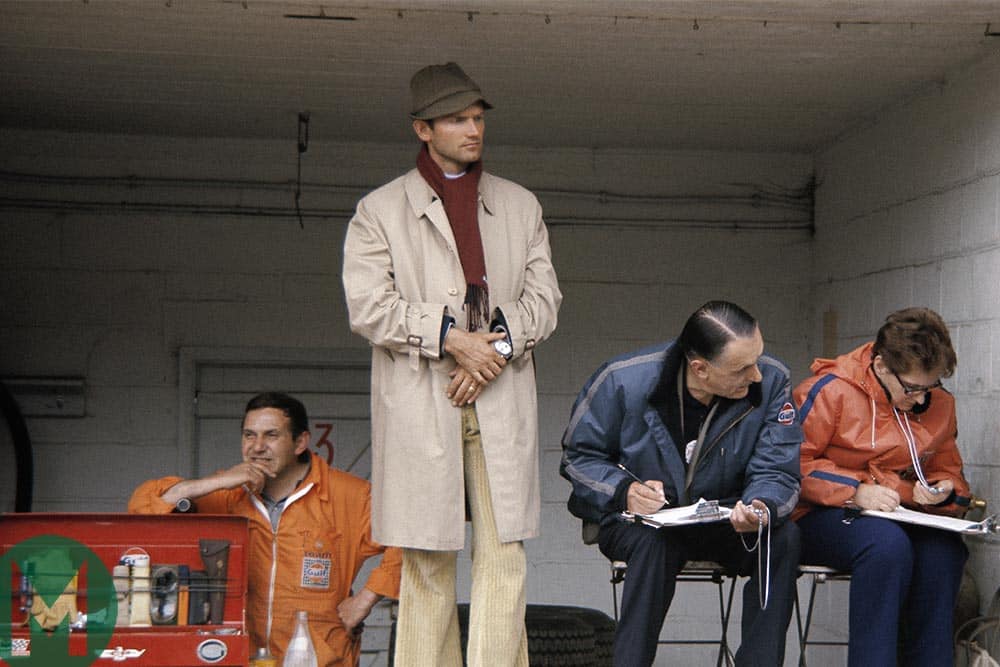 Ferdinand Piëch at the Spa 1000km in 1970 Photo: Motorsport Images
Piëch finally left the VW supervisory board in 2015 having appeared to have lost his final battle by failing to oust VW CEO Martin Winterkorn. But later that very year Winterkorn himself was forced to resign in the wake of the Dieselgate scandal, resulting in the criminal charges being brought against him in 2018.
A report in Der Spiegel in 2017 claimed that Piëch had told the prosecuting authorities that Winterkorn had known about the emissions cheating equipment being fitted to diesel Volkswagens long before the scandal became public. For Ferdinand Piëch, a man who was never afraid to make enemies, revenge really was a dish best served cold.