Updated: Ginetta reveals images of new supercar
- Last updated: December 4th 2019
All-new British supercar from racing manufacturer Ginetta unveiled, aims to be LMP for the road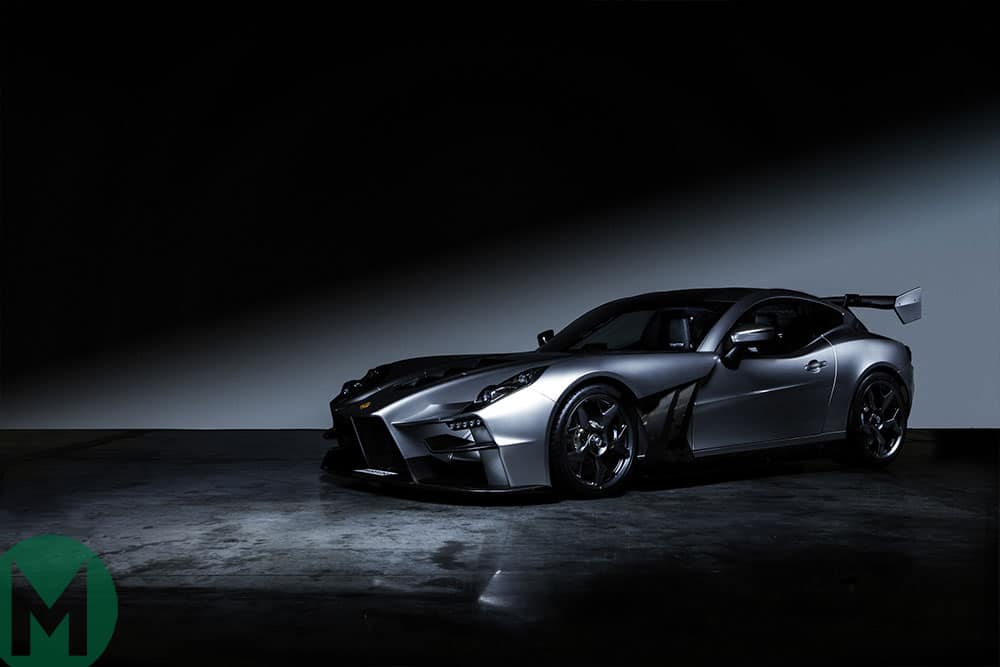 Leeds-based racing car manufacturer Ginetta has shown off the first images of its new supercar.
Updated: The new Ginetta supercar will be called the 'Akula', like the Russian nuclear submarine. The name means shark in Russian. It will cost £340,000 and reach around 200mph.
Ginetta says that only 20 units will be built in 2020 and 12 have been sold so far. Its full name will be revealed at the Geneva International Motorshow which takes place on March 7-17.
The car will be powered by a 600bhp+ V8 dry-sumped engine under a carbon-fibre body and monocoque. That engine will be manufactured in-house boasting 700Nm of torque.
A six-speed flappy-paddle gearbox (six-speed sequential paddle-shift unit, really) will be fitted.
Stopping power will be provided by carbon-ceramic brakes and the dry weight is quoted as 1150kg – with a 49:51 weight distribution towards the rear.
"Racing at the highest level has taught us that to win you have to have your overall car concept and every detail exactly right, and we've brought that same philosophy to our first supercar," said Ginetta chairman Lawrence Tomlinson.
"Starting with a blank sheet of paper allowed us to create a true mid-mid engine design with an all carbon monocoque, LMP-derived aerodynamics and an in-house designed powertrain resulting in a driver-orientated package for the road."
Ginetta also claims that the new supercar produces just five per cent less downforce than its LMP1 car – it quotes specs of 376kg at 100mph.
As for extras, it features comforts such as ABS, traction control, reverse camera, parking sensors, air-conditioning, wireless phone charging and 675-litres of luggage capacity. That's more than the Audi A4 or BMW 3-Series.
"We've always been a straightforward, personal and inherently British company and with this car we're offering the chance to own a limited production, truly bespoke supercar built alongside machines from the top level of prototype racing," said Tomlinson.
"Our customers will get the opportunity to take to the race track in race cars built alongside their car and shake the hands of the engineers that built them. Our customers become part of the family and we believe that really sets Ginetta and the car apart in the supercar world."