2021 Russian Grand Prix what to watch for
Could the Russian Grand Prix be exciting? Possibly. Verstappen and Hamilton resume their F1 title battle this weekend in Sochi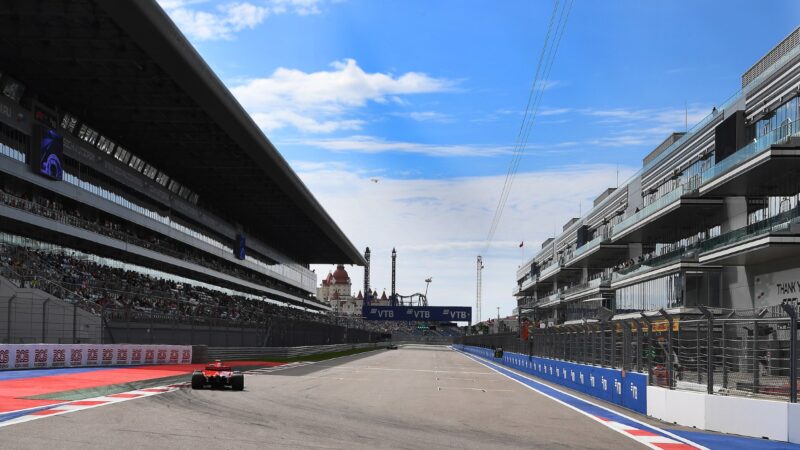 The penultimate Russian Grand Prix at Sochi Autodrom could play a pivotal role in the 2021 championship battle.
Max Verstappen holds a five-point advantage over Lewis Hamilton in the drivers' championship but both drivers have a looming grid penalty to take for a fresh engine before the end of the season.
Add to that the former's grid penalty for the pair's crash at Monza last time out and the ingredients are already there for a crucial round of the 2021 F1 season. Then you look at the weather report and the expectations rise further still.
Sochi has scarcely been entertaining in any of its previous events dating back to 2014 but this year has been a pleasant surprise and confounded expectations at other 'unloved' circuits.
Barcelona turned into an enthralling watch as Hamilton hunted down his prey while Zandvoort's narrow layout didn't prevent a tactical battle falling in favour of the home favourite just a few weeks ago.
Will Sochi live up to those lofty heights? Here are some elements that could make for a brilliant Russian Grand Prix.
Weather report
There is rain predicted across all three days of the Russian Grand Prix. Hopefully acknowledging that doesn't curse us and deprive us of a potentially interesting race at Sochi but it would be the first time wet weather has played a role since the Olympic Park circuit joined the calendar back in 2014.
A rain-affected race might just be the spice Sochi has needed to become an entertaining race among 21-or-so others. There are plenty of walls around the 1min 30sec lap for drivers to tag should grip give out at just the wrong moment.
At least the sky is pretty even if the paddock is a tad flooded 😬🙄 pic.twitter.com/sLQh94ZL0C

— Carlin (@CarlinRacing) September 21, 2021
Turn 3 has always been a delicate balancing act on the opening lap. Bravery to keep a foot nailed to the floor will be crucial on Saturday while the same is true in terms of visibility through spray, or lack thereof on Sunday.
It would be very timely for the Russian Grand Prix to turn into one of the most entertaining rounds of the season after the announcement it will switch venues to St Petersburg for the 2023 edition of the race.
The paddock even flooded as teams arrived to set up during the week but as per unwritten F1 laws, the mention of potential wet weather means that Sunday will be bone dry.
We apologise in advance.
Verstappen engine penalty?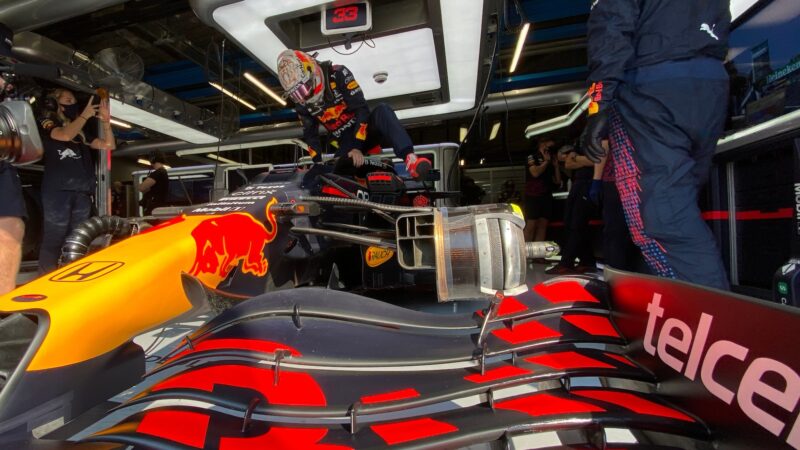 Max Verstappen faces a three-place grid penalty this weekend for his role in the clash between himself and title rival Lewis Hamilton at Monza, but could that sanction play into his hands anyway?
Red Bull has been mulling over where to take a grid penalty for fresh power unit components and Sochi has always been earmarked as the potential place to do it, but with that added three-place drop, has the decision been made for them?
The team is yet to confirm its intentions and it will be unlikely to do so until after qualifying, but the weather might just dissuade the team from doing so.
Verstappen has been mighty in wet weather races and the Red Bull's excellent aerodynamic performance will hand it some advantage back over the brute force and straight-line efficiency of the Mercedes.
The Dutchman has cut through the field during a Russian Grand Prix before too. In 2018, he was one of several drivers to serve grid penalties for fresh engine parts but he put in a stellar drive to rise from P19 to finish fifth.
Hamilton won the race on that occasion and a repeat would hand the lead of the drivers' championship back to the Mercedes driver, but keeping the points deficit close coming out of Russia will be a big result for Red Bull if he does take the penalty.
Final F3 round of the season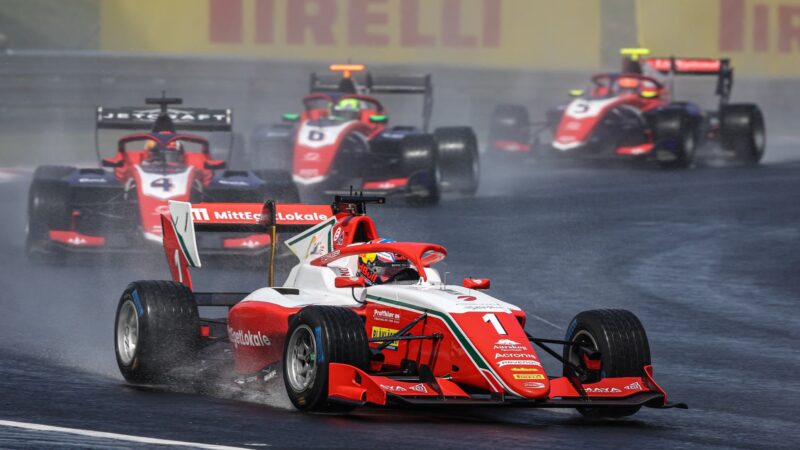 The final triple-helping of Formula 3 action brings the 2021 season to a close with two drivers of the future to keep an eye on.
Current championship leader Dennis Hauger leads the way on 193pts with fellow Red Bull junior driver Jack Doohan chasing him down on 150pts.
Hauger has four victories to his name this season including three feature race wins and a podium sweep at the Red Bull Ring while Doohan's high point of the season came at Spa with back-to-back victories in races two and three.
Neither has been confirmed for Formula 2 next season but winning the F3 championship will do their chances no harm at all even with the Red Bull backing helping their causes.
The new and improved Valtteri Bottas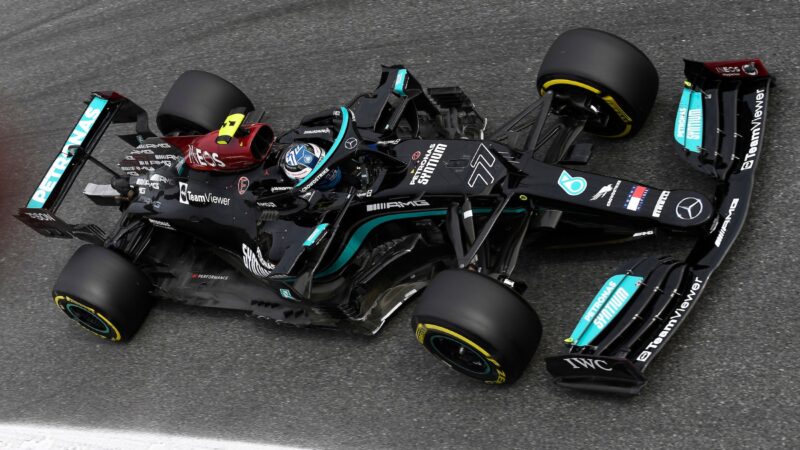 It's usually the other way around. Threatened by the prospect of expulsion from Mercedes-Benz and one of F1's top two seats for the following season, Valtteri Bottas always did enough to warrant a new one-year deal. Afterwards, his performances appeared to slip in standard and he'd cruise to the end of the season comfortable in the knowledge his future had already been secured.
Not so in 2021 it seems. The inverse may in fact be true as following the announcement he will lose his Mercedes seat next year and set off on an Alfa Romeo adventure, Bottas has been one of the stand-outs on the grid.
Two blips, non-points finishes in the Azerbaijan and Belgian Grands Prix have been recovered, and he's made the podium in all but one of the races he has made the chequered flag in. Around a circuit he struggled at last season cutting through slower traffic ahead, Bottas was decisive at Monza and pulled off plenty of overtakes to secure a well-deserved podium after taking pole in the Sprint and grid penalty for Sunday's main race.
So he arrives in Russia buoyed by recent form, without the stress of performing to secure his Mercedes future and at a circuit he has taken victory at or finished second since joining Merc in 2017.
Keep an eye on Valtteri this weekend.