Senna led from pole in his Lotus-Renault but quickly was hounded by Keke Rosberg's softer-tyred Williams. Roberg passed on lap eight of 63 and Senna immediately pitted to match Rosberg's tyre choice. But the best laid plans… "The Lotus pit made a nonsense of things and slapped another set of A-Goodyears on instead of [Rosberg's] Bs," noted the Motor Sport report.
Senna therefore stopped again before half distance, finally getting the tyres he wanted, leaving him almost a minute-and-a-half shy of leader Rosberg.
"When he rejoined the race we saw a touch of the Stirling Moss or Jim Clark, for he went like the wind, and made a row of new lap records," we observed. And after Rosberg pitted to remove paper from his radiators even a Senna victory looked on; he was now just 12sec off first and still closing rapidly. The exacting race, though, took a toll on Senna's brakes, which needed pumping before every turn. When attacking Michele Alboreto's Ferrari for third, Senna forgot to pump accordingly and understeered into a wall, ending his scintillating race 12 laps early.
1987 German Grand Prix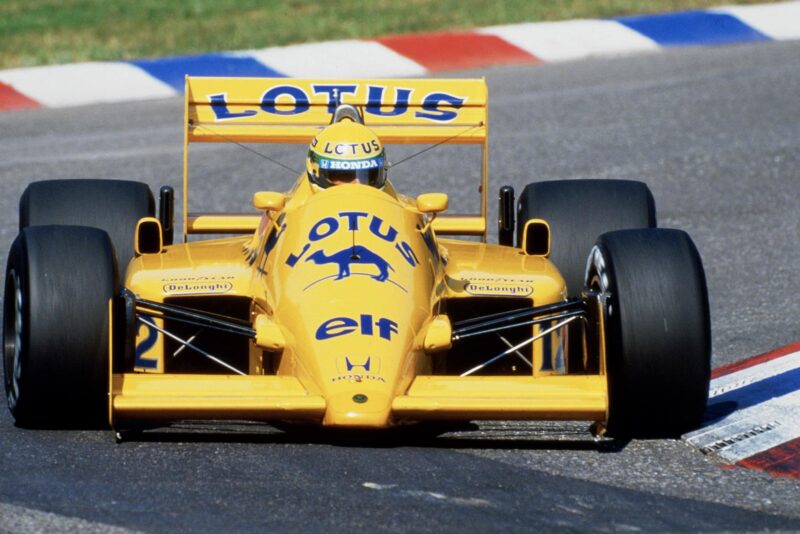 "When you see Senna unable to keep up it must be the car which is at fault," Denis Jenkinson wrote of observing the early stages of the 1987 German Grand Prix. One wonders if he had what followed, somewhere, in his mind.