Since the departure of Frenchman Jean Todt, who led the team throughout its title-winning run with Michael Schumacher, the team has always been headed by an Italian, with senior staff also largely from the same country.
Although its drivers come from Monaco and Germany, Mattia Binotto, the Swiss-born Italian team principal, currently leads a senior team of six, of which five are Italian. Laurent Mekies, the French sporting director is the exception.
Two years ago, Bernie Ecclestone criticised Ferrari's make-up, comparing the number of Italian staff with those of the 1980s, when Berger first raced for the team, which rarely challenged for victory. "It's too Italian," said Ecclestone. "I said to somebody the other day it's back to the old days."
Berger called for the team to draw inspiration from the Schumacher years when an international group of talent returned success to the Scuderia.
"When you look back to Schumacher, the best was Ross Brawn in his segment," Berger says. "He was English. The best was Jean Todt in politics and as a team manager. He was French. The best in the aerodynamic [area] was Rory Byrne who was South African. The best driver at the time was Michael Schumacher. He was German.
"So Jean put this all together and Michael was stealing the people left, right and they formed a fantastic international team and they got the success and that's how it works."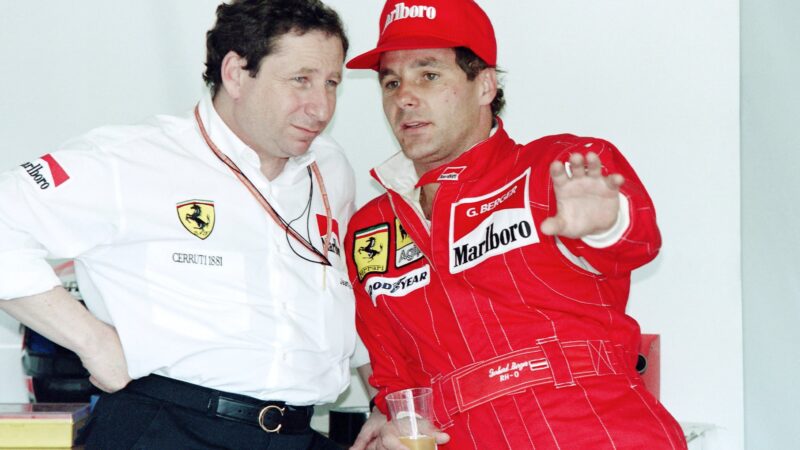 After a season when Ferrari has been competing in the midfield, Berger says that it's crucial the team recruit the right staff to return it to the position it was in before last year's private engine settlement, after which the cars were noticeably slower.
"You could see when it was corrected all Ferrari powered cars went slower," says Berger.
"Now they fall back maybe one year, maybe two years and that's tough because now you need to catch up. You need to find the right people."
Berger expects to see Ferrari improve next year, but not challenging for the title, which he thinks could take three years.
"I love Ferrari, my heart is Ferrari," he says. "Even if, at the moment, things are not working out, I am a supporter of them. All of us should stick together.
"Let's hope they make the right decisions for the right people and Ferrari will be a contender for the world championship."