That's not F1's intention, but as with any race it needs to work for all parties and COTA will be looking at Miami – where a different business model is being used to host the race – and be asking if it is getting the best deal with the hosting fee it pays.
Whatever the answer is to that question, it needs to lead to F1 finding a way of keeping the race going, because its success should not be underestimated.
There's a reason you will have seen so many F1 personnel – myself included – posting their excitement about heading back to Austin on social media. The USGP is a proper event, one that celebrates F1 and attempts to give the fans full value for their visit. Massive concerts on Saturday and Sunday nights come after multiple support races and demonstrations, event-filled fan zones and additional entertainment options.
And that's just at the track. Downtown Austin can be a lively place at the best of times but add in a race weekend crowd and previous activations and you know an F1 race is on nearby. When you're surrounded by 140,000 fans who appear to be having the best weekend, it's hard not to be lifted by that atmosphere.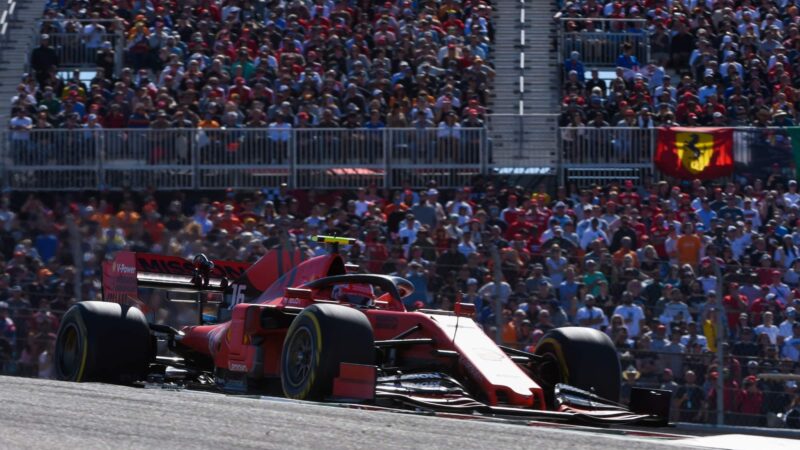 A lot has been made of the impact of the Netflix series – and there will be more on that in a bit – but my first visit was in 2013 and the city was really embracing the race. Red Bull put on a two-car showrun along the main street in front of the Texas Capitol building that meant there was no escaping the fact F1 was in town, and there were fan forums run nearby to further engage with the local support.
More effort might have been made to introduce people to F1 back then, but when their interest was piqued enough for them to buy a ticket, then they were heading to an impressive circuit built specifically for grand prix racing, that provides an all-round test of a car and shows it off at its maximum performance.
That's not an easy thing to deliver, and certainly not a cheap one. But that investment meant interest was only growing, even before the boom that came from Liberty and Netflix. 
When I was there in 2018, my role as RACER's F1 correspondent saw me asked to do a Q&A in a couple of VIP areas during the weekend alongside Jennie Gow. That first year, most people knew Jennie through BBC 5Live, but not so much me. The following year was after the first season of Drive to Survive came out and there was far more interest, which was no coincidence.
"I'd love to see a third race in the United States if that's possible in the future"
The series producers – Box to Box Films – stated they wanted to target the Californian 20-something who worked for themselves, went surfing first thing in the morning and had flexible hours, so would sit down at a random point in the day and flick on Netflix to just see what's on. That's who they wanted to speak to with the series, and it worked.
Since then, interest has boomed in the US, but the potential that was there was only highlighted by what was happening each October in Austin, and the race itself has continued to be a great advert for the sport as more and more people in America engage with it.
Miami's arrival on the scene is further confirmation of the momentum that is building in the States, and it's important that the events there are able to work together to continue it.