"Three back-to-back [is] a great opportunity to get continuous time in the car and really build on the progress we've made so far," the Australian said ahead of the weekend.
"Being able to consecutively put more miles in over the next three weekends combined with the work we've done in the simulator will hopefully get us to a good place and continue to build my confidence in the car.
"It's a much more conventional and forgiving track than Baku that also comes with slightly fewer risks."
Will the return to a more conventional track help or hinder those that made progress in Baku?
Honda upgrades
While rival manufacturers elected to take fresh power units for the Azerbaijan GP, Honda opted not to take any new engines at either Red Bull or AlphaTauri.
The Honda-powered teams will get upgrades though for the French GP weekend that might just put Red Bull ahead of Mercedes if the two cars are as closely matched as evidenced so far this year.
In terms of ultimate pace, the RB16B has had the measure of the Merc W12 but it has been underperformances from its drivers and ill-fortune that have left the tally of poles at 3-1 in Mercedes' favour.
After the manic Baku weekend, Ferrari in fact holds the second-most pole positions this season. With a little boost in overall performance from the new Honda unit though, could those scales be tipped back into the Milton Keynes team's favour?
Tyres tyres tyres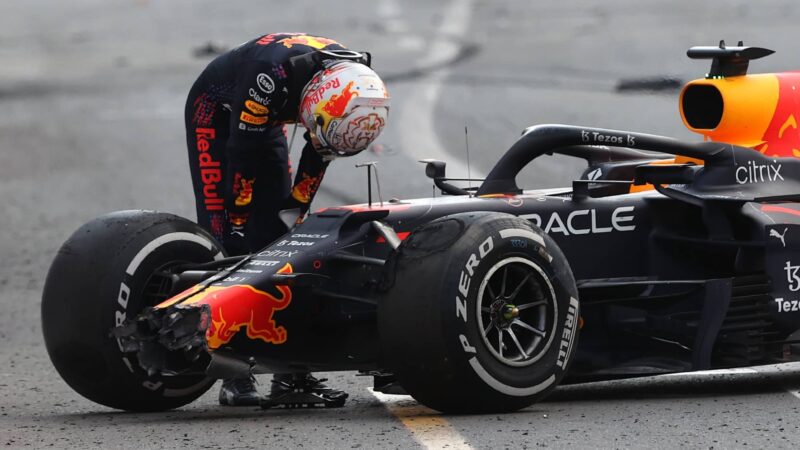 The high-profile tyre blowouts during the Azerbaijan Grand Prix means that Pirelli will be the centre of attention after announcing its findings into what caused the failures on Lance Stroll and Max Verstappen's rear left tyres.
Immediately after the race, F1's sole tyre manufacturer indicated that debris may have been the potential culprit, citing cuts in the tyres of Lewis Hamilton but its subsequent investigation into the incident revealed little in the way of an obvious cause for the tyres failing.