F1 and MotoGP renew deals with Barcelona until 2026
F1 and MotoGP have announced new deals to keep the Spanish and Catalan GPs on their respective calendars until 2026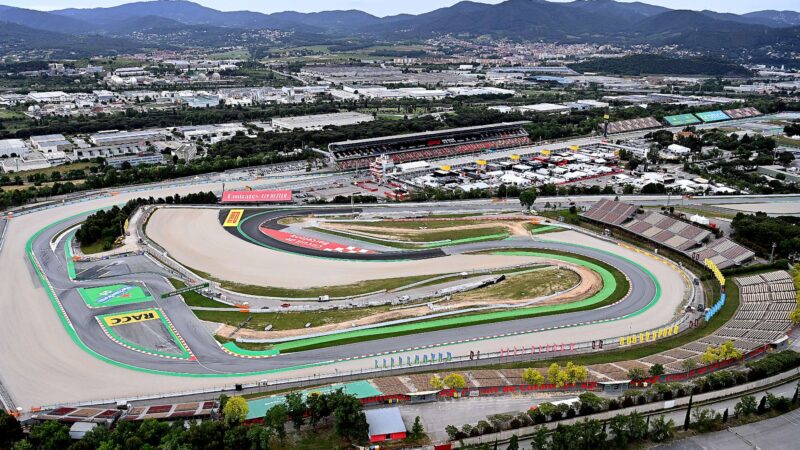 The Circuit de Barcelona-Catalunya will feature on both the Formula 1 and MotoGP calendars up to and including 2026 after both series announced new deals with the circuit.
Along with the new multi-year agreements, the circuit has confirmed that there will be improvements to the track and circuit facilities ahead of F1's May visit in 2022.
The circuit has already undergone changes for this year's F1 race, with the Turn 10 hairpin changing layout in order to aid cars to follow one another in turbulent air.
Turn 10 is now a cambered, wider-radius corner and was met with approval when F1 visited for the Spanish Grand Prix earlier this season.
"We are delighted to announce this deal with Circuit de Barcelona-Catalunya," F1 CEO Stefano Domenicali said.
"I want to thank the promoter and the authorities for their enthusiasm and commitment to keeping Formula 1 in Barcelona, with improvements that will be made to the track and facilities, and continuing our long history together.
"The teams and drivers always look forward to racing at the circuit and visiting Barcelona, and the Spanish fans will continue to see their national heroes, Fernando Alonso and Carlos Sainz up close."
Likewise, Dorna CEO Carmelo Ezpeleta echoed those sentiments and said the new MotoGP deal was an easy decision, calling the circuit a 'fixture' on the schedule.
Unlike its deal with F1, the Catalan circuit will alternate hosting races between 2023 and 2026 with another Iberian round but is guaranteed another two race dates at a minimum following the Catalan Grand Prix in 2022.
"This contract renewal with the Circuit de Barcelona-Catalunya for five more seasons is, without a doubt, fantastic news for MotoGP," Ezpeleta said.
"The spectacular Catalan track has been linked to MotoGP since the first beginnings of Dorna and has been a key fixture on the calendar each season. This important agreement extending the collaboration until 2026 demonstrates, once again, the commitment shown to our Championship by the promoter."