F1 drivers don't trust Pirelli after too many tyre failures
Years of mistrust between drivers and F1's sole tyre manufacturer Pirelli has left a sour taste in the mouth after the Azerbaijan GP, and it comes as no surprise says Chris Medland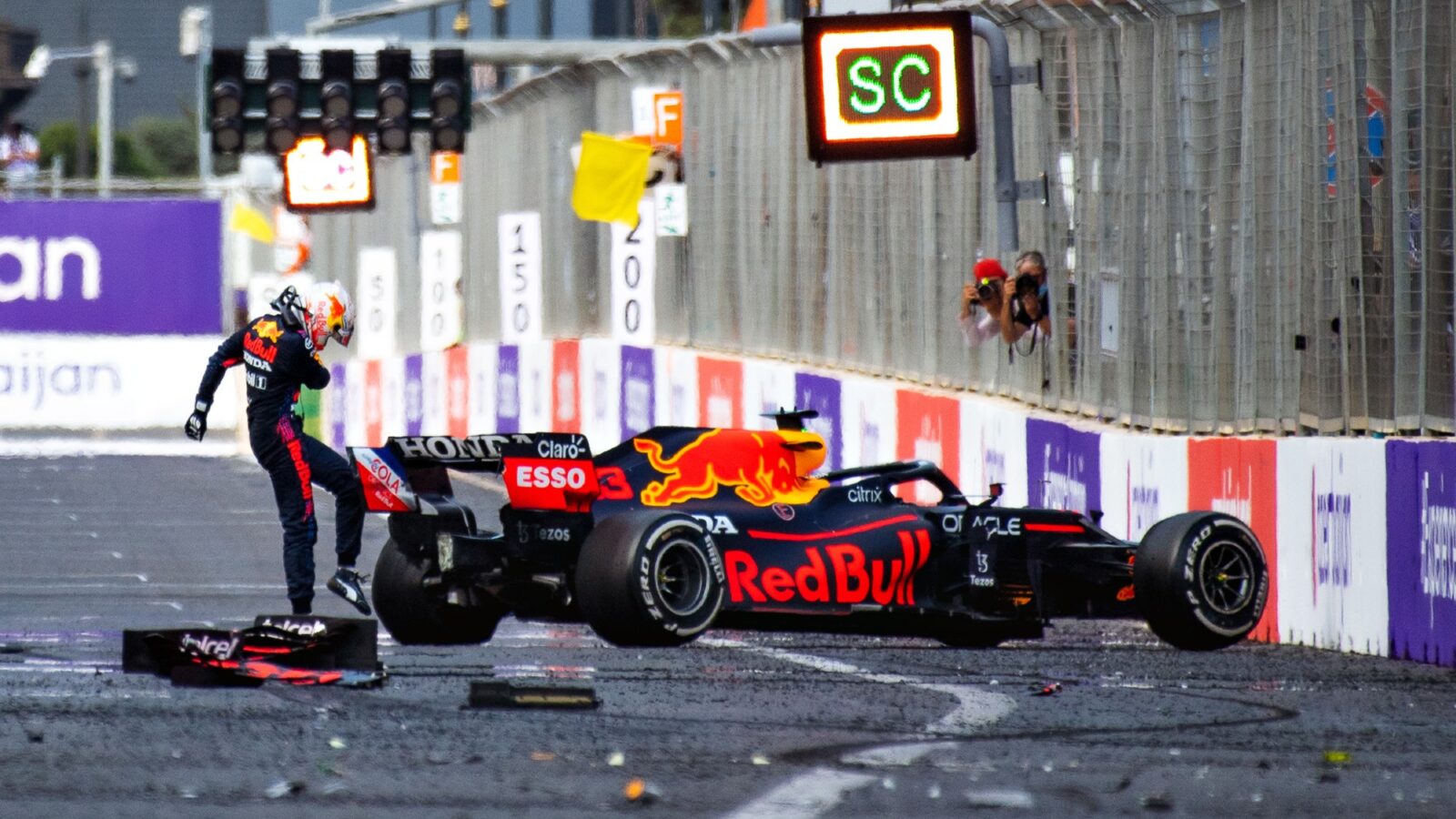 Even when Pirelli has been under pretty intense fire, I've always had quite a lot of sympathy for the Italian manufacturer since it became Formula 1's sole tyre supplier. That's because I felt it was given a pretty impossible task when it secured the contract in the first place.
It was the Canadian Grand Prix in 2010 that really sparked things off when teams struggled with graining on their Bridgestone tyres and the end result was an unpredictable, strategic grand prix that delivered plenty of on-track action. Pirelli was coming into F1 the following year and received the task of producing tyres that would allow the possibility for similar challenges at every race.
So the brief essentially was to provide tyres that would not last very long and require multiple pit stops or management, but then Pirelli was often blamed for going too far in 2011 and 2012, with the drivers wanting to push more.
One thing I've learned covering F1 is that you should limit how much you listen to what the drivers want. Drivers ask for what they enjoy inside the car in terms of the sensation of driving – high-grip, low-degradation tyres, the most downforce possible – but that often flies in the face of what would make the racing better. I believe it was Jenson Button who also admitted that what drivers want rarely correlates with an improvement in the show for fans, even if those behind the wheel would have a bigger smile on their faces.
So getting tyres that drivers can push more on removes a performance differentiator that can improve racing, but also reduces the impact of a variable, which tends to mean less management is needed, and therefore one less skill is required.
That request for high-degradation tyres that don't overheat when pushed left Pirelli between a rock and a hard place, with F1 originally asking for multiple pit stops but the tyres the drivers want are much more conducive to one-stop races. Admittedly, it wasn't quite an impossible task, but it was very, very difficult.
Fast forward to Sunday and the two tyre failures that took Lance Stroll and Max Verstappen out of the Azerbaijan Grand Prix on the highest speed part of the circuit – at over 200mph – and Pirelli was never going to be cut any slack, even before Verstappen put the pressure on.
Speaking to Dutch television, Verstappen said he would talk to Pirelli "but we know the result from that conversation already and that's a bit hard to accept – it will be related to debris, it's like that."
Sure enough, when we spoke to Pirelli motorsport boss Mario Isola after the event, his initial findings were that debris or an outside factor was the cause of the failures. Basically, it wasn't Pirelli's fault.
I'd spoken to Isola the night before in order to discuss the most likely strategic options and there had been no hint of any concern about the life of the tyres. Far from it, he even suggested someone could start on the hards – as Stroll did – and run as long as they liked in the hope of a safety car that would give them a free pit stop. Ironically, the safety car that Stroll wanted was caused by him.
Isola's theory was also shown to be shared by some teams too when Antonio Giovinazzi made an early stop for hard tyres that could potentially get to the end of the race. But we never got to see if he could pull it off due to the safety car interruption.
Granted, we have shorter practice sessions this season, but nothing had suggested to the teams that the tyres were unable to run that long, and there was nothing of concern relating to the tyres that came off cars that stopped under the safety car. Giovinazzi's, for example, were almost exactly the same age as Stroll's.
But there was something of concern on the tyres that came off Lewis Hamilton's car during the red flag period. A photo of a clear cut – that Isola was happy to show to the media over a post-race Zoom call – that hadn't led to a failure. It could have come from debris from Verstappen's crash, or something else a little earlier, but perhaps the subsequent safety car and stoppage prevented the cut from ending Hamilton's race in the same catastrophic manner.
And on such a windy day, there were plenty of objects being blown onto the track, with Charles Leclerc dodging a fallen tree branch early on. So you can totally understand why Pirelli points to debris, because all the evidence logically does.
But Verstappen's quotes were ahead of the game, and fans were similarly cynical of the explanation as a result.
And that's where I don't have so much sympathy for Pirelli, because it has made a rod for its own back.
If you want the benefit of the doubt when things go wrong, you have to earn it. You need the reputation that suggests it's an anomaly, and unfortunately for Pirelli, it doesn't have that.
The worst situation was in 2013, when – after too-frequent delaminations earlier in the season – no fewer than six cars suffered tyre blowouts at the British Grand Prix and Pirelli introduced modified tyres for the following race and made further adaptions to their construction two rounds later.
That helped push through increased tyre testing and limitations on how the teams run the tyres, but we still saw the dramatic failures suffered by Nico Rosberg and Sebastian Vettel at Spa in 2015 that were described as "unacceptable" by the four-time world champion.
Nearly half of the drivers who were racing then are still on the grid today, and they don't have short memories. They've been tainted with worrying failures and it means some don't have full faith in Pirelli and the product it provides, even if there was less of an outcry after three further failures at Silverstone or Verstappen's crash at Imola last year.
Whether Pirelli can prove it was debris that took out Stroll and Verstappen at Baku or not, there have been far too many occasions where there are multiple incidents. One puncture in isolation is fine, but the repetition naturally concerns drivers.
The dissent might well have been misplaced on Sunday, but the way to prevent that happening is to stop the failures and earn the drivers' trust again. And that might take a long time.