F1 history: The battle of Reims, 60 years ago
How Tony Brooks triumphed over adversity and won the 1959 French Grand Prix at Reims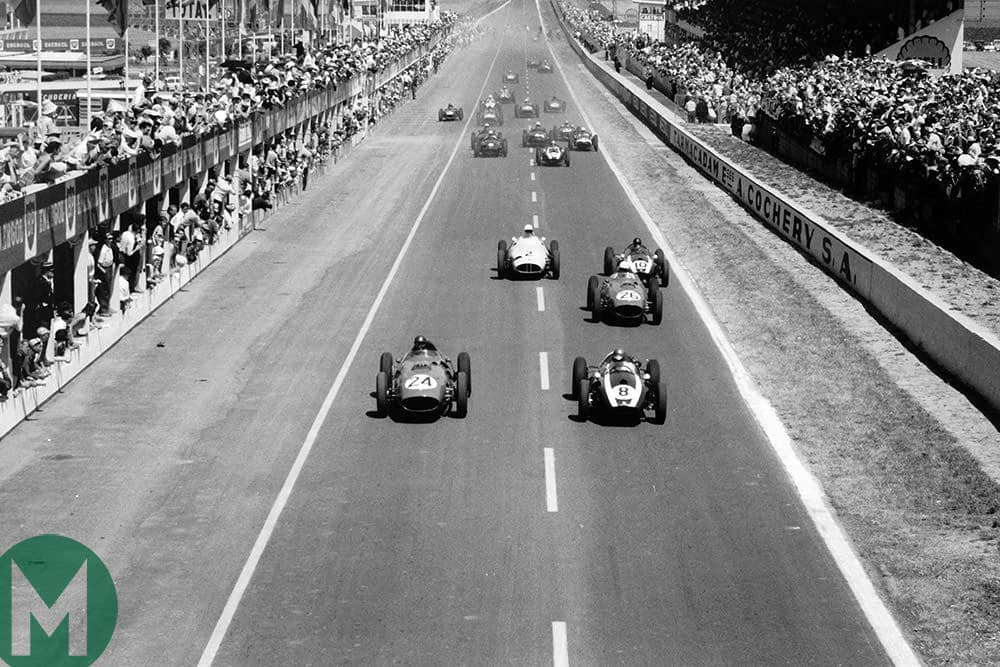 Brooks and Brabham on the front row, 1959 French Grand Prix, Reims Photo: Motorsport Images
The pits resembled a battlefield. Battered bodies lay scattered and cars bore 'shotgun' scars.
Bruce McLaren's parents had travelled halfway around the world to watch their 'baby boy' – the cherubic New Zealander was not yet 22 – contest his first Grande Epreuve in a Formula 1 car. And both burst into tears at the sight of his face smeared with a "pink champagne" of blood and sweat.
The 1959 French Grand Prix, aka the GP d'Europe, was held in cruel 43deg C heat at a treeless Reims. Anything metallic was too hot to touch and drivers were doused in water before the start.
And yet a man from rainy Manchester – I write as a native – somehow kept his cool to win.
Tony Brooks' slight frame had led some to question his stamina. This mistaken notion was laid to rest finally by a performance that Stirling Moss reckoned was "as unflustered a demonstration of disciplined car control as you could wish to see."
Brooks had dominated practice to such an extent that he sat out much of it, keen to keep his Ferrari Dino fresh for the 50-lap race.
His copybook getaway was briefly challenged – he selected fourth instead of second – by Jack Brabham's Cooper, but the Englishman had established a vital lead by the end of the first lap, and would extend it gradually and gracefully thereafter.
Behind was chaos.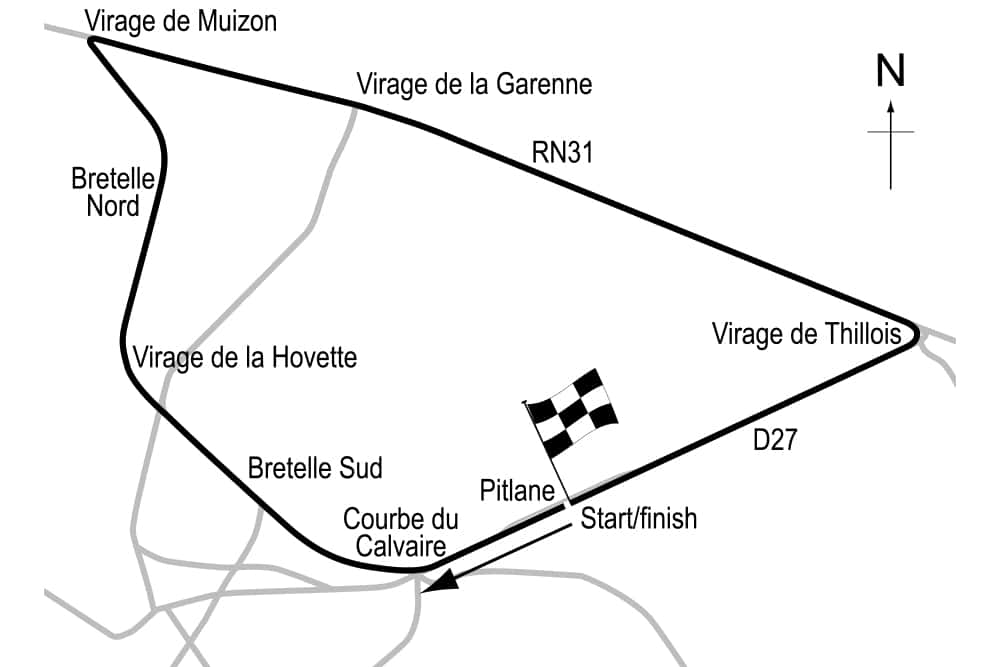 The track – roasting at 54deg C, according to a Dunlop technician – was breaking up, particularly at Thillois, where drivers were plunging headlong into an enfilade of melted tar and dashing pebbles.
The Lotus of Graham Hill copped a rock in its radiator and retired. Dan Gurney, making his F1 debut with Ferrari, suffered likewise a few laps later.
Masten Gregory, reckoned fearless by his Cooper team-mates, copped one in the middle of his forehead and was 'cooked' before 10 laps were up.
Goggles were smashed. Cheeks gashed. And by mid-distance it was clear from missed braking points and inconsistent lines that some were driving through a mental fog.
Brooks, meanwhile, was carefully picking his moments to pick off backmarkers.
---
1959 French Grand Prix report by Denis Jenkinson
---
In contrast, Ferrari team-mate Jean Behra – whom Motor Sport correspondent Denis Jenkinson considered to be the team's leader still – was in a boiling temper after stalling on the grid. He stormed through the field and (very) briefly took second place before slithering up an escape road. A handful of laps later, smoke from an exhaust signalled impending doom.
Behra's well-aimed but misguided punch in retaliation to team manager Romolo Tavoni's 'wagging finger' signalled the end of the Nice man's short career with the Scuderia. Summoned to Maranello the following Tuesday, he refused to 'put the record straight' with Enzo's pet reporter, and was sacked.
Clearly the 295bhp front-engined Ferraris were fastest on this 5.2-mile triangular road circuit – Brooks' was clocked at 186mph – but the Coopers, now fitted with 2.5-litre Coventry Climax 'fours', were revelatory – even though the works team had decided to park its all-enveloping streamliner after its demonstrating worrying front-end lift during practice.
Gregory's open-wheeler ran second for a time. So, too, did Maurice Trintignant's privateer entry – until he spun and stalled at Thillois. This dapper Frenchman would, after the exertion of push-start, pit to have a bucket of water thrown over him.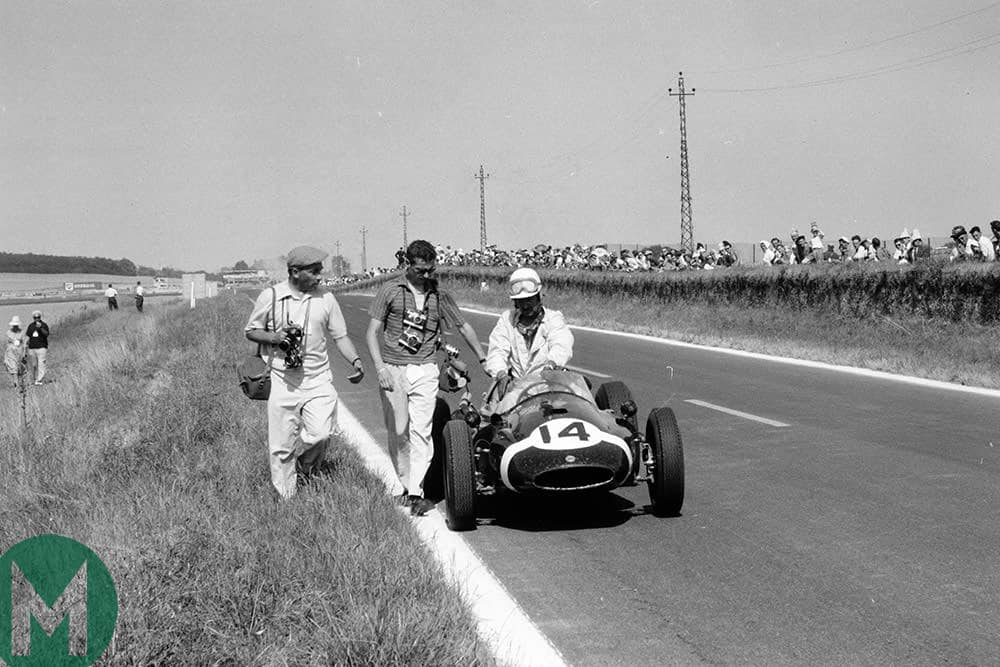 Maurice Trintignant stops, piquing the interest of photographer Bernard Cahier Photo: Motorsport Images
Brabham's, too, ran second – but even the teak-tough Aussie was struggling, his elbows out on this occasion in a bid to direct air into the cockpit. Eventually he felt compelled to smash the windscreen.
A blistered foot that prevented him from braking, so painful was it, left his place open to attack from Phil Hill's Ferrari – even though the American was in "a wild daze" and all but standing up on his seat on occasion.
And McLaren's Cooper was directly in the firing line of 'shrapnel' and exhaust gases during a long chase of Olivier Gendebien's Ferrari, a lighter, short-chassis F2 version (with F1 engine) that Behra had rejected during practice.
Only Brooks and super-fit Moss seemed unaffected.
The latter was at the wheel of his father's British Racing Partnership's BRM P25, livid in 'seasick' green. The car felt fantastic but was no match for the Ferraris – even though Moss gained 300rpm during practice by starting laps having purposely emerged from the escape road at Thillois.
---
More
---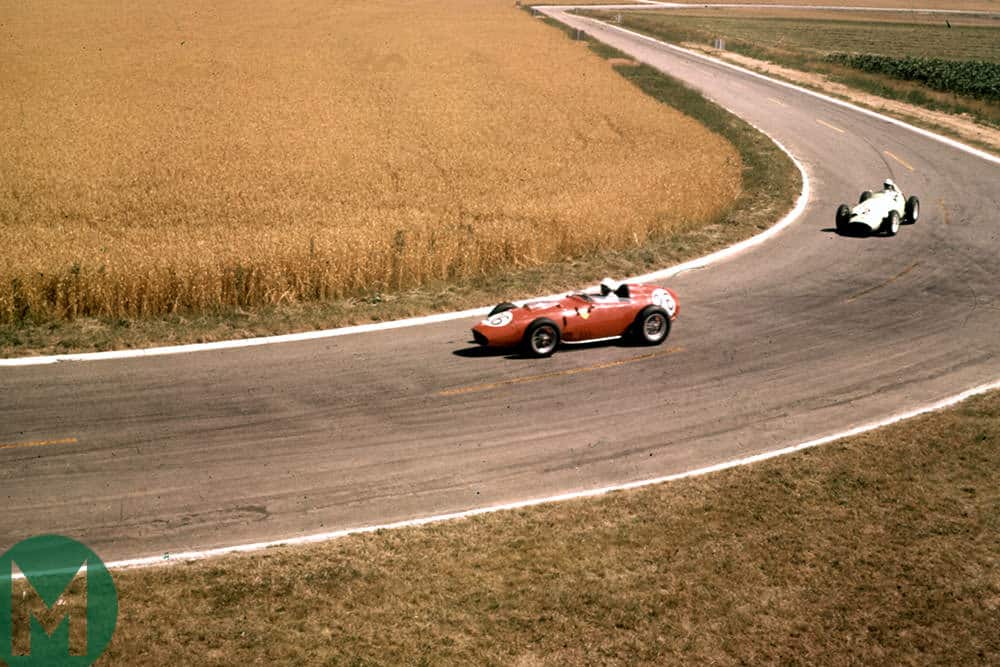 Phil Hill leads Stirling Moss Photo: Motorsport Images
Unusually for Moss, he took it easy in the early stages of the race, slipping from second to fifth place, before launching a late challenge that included the race's fastest lap – despite graunching gearchanges because of an inoperative clutch.
Unusually for Moss, this charge ended with a spin-and-stall at Thillois on lap 42. No amount of pushing could restart the car, and disqualification was academic – and came as blessed relief – when its exhausted driver accepted outside help.
Even Brooks was now craning his neck to the sides of the cockpit, where he was met by air "from a smith's forge". He was also being sprayed by orange juice from a Thermos flask mounted behind his right shoulder. Iced originally, he got a shock – and a scalded tongue – when he drew on the rubber pipe for the first time.
His pace, however, was relentless. And serene.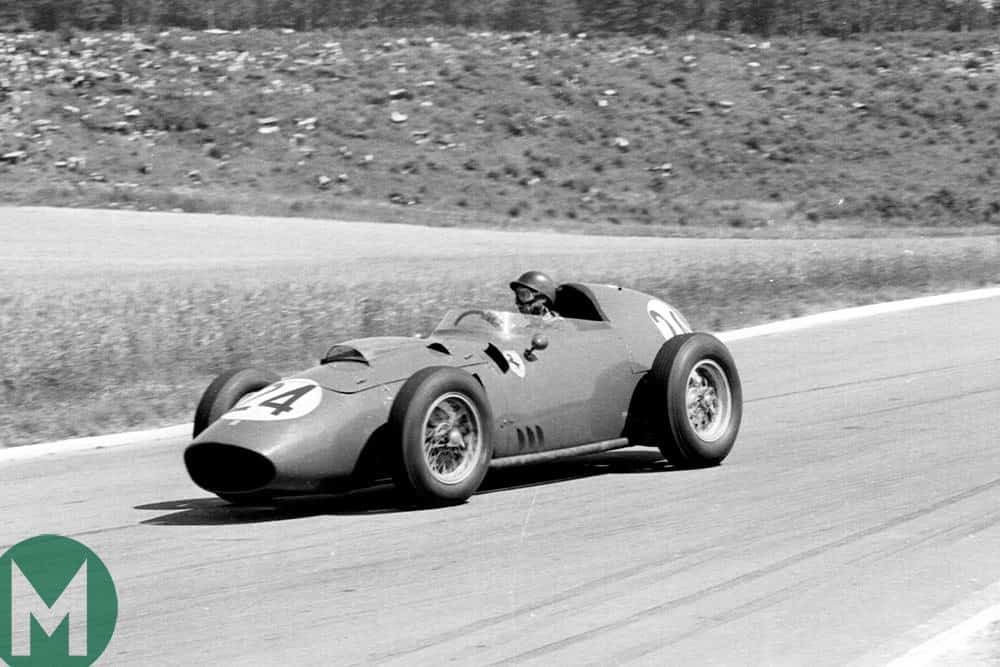 Tony Brooks, 1959 French Grand Prix Photo: Motorsport Images
Then it happened. His Ferrari's throttle stuck open and he had to complete half of the 45th lap using the ignition switch, whereupon the problem – probably a stone in the linkage – cured itself.
Brooks had not been a fan of the reduction (in 1958) of GP distances from 500 to 300km – from three hours to two – as he felt that this reduced the importance of strategy. Given the circumstances of this particular race, however, he was delighted that it finished when it did.
It was time for a nice sit down and several cups of tea. (He never did receive the promised 100 bottles of Champagne for his pole position.)
Moss, meanwhile, was busy recovering in time for the 25-lap Coupe Internationale de Vitesse Formula 2 support race. He started Rob Walker's Cooper-Borgward from pole position and fought a long battle with Hans Herrmann's Behra-Porsche before taking victory.
Cease fire!