Perhaps it was unfair of us to expect too much from the Spaniard on his return, but he just didn't seem to be performing quite at the level that we're so accustomed to in the opening few rounds, and Esteban Ocon starting stamping his authority on the team. Ocon performed so well that a new three-year deal came his way, and I started to believe murmurings from close to Alpine that Alonso might not be back in 2022 if that form continued.
It sounds a bit odd to doubt such a high-quality driver, but the McLaren years had been so poor for the team it was tough to really work out where he was at in his career. Was he still as good as ever, or had there been a bit of a drop-off? This year probably just maintained those questions for a little while, and then came Baku.
It wasn't a vintage Alonso performance, but it was a vintage Alonso result. After qualifying a car that wasn't actually that quick in the top ten, he then took advantage of pretty much every opportunity to register a top-six finish. It sparked something.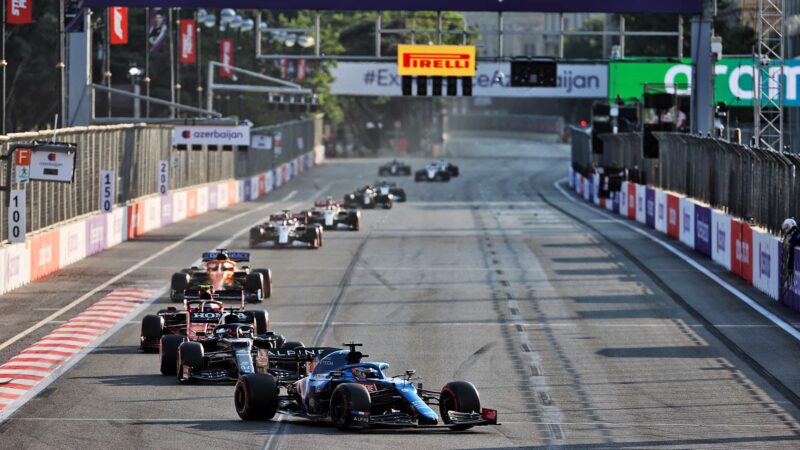 The 39-year-old hasn't been out of the points since that race, but it was actually a race that he didn't score in that really showed something noteworthy. Confused? I'm talking about the Sprint.
It was a race, even if it wasn't THE race, and Alonso was at his absolute best. The awareness, the skill, the race craft, the audacity and the bravery were all just awesome.
And it was at that moment it really all felt like it clicked. This is why Fernando Alonso came back to Formula 1. Because he is still just as good as he was in his prime.
Of course he came back for race wins and titles in the hope that Alpine will get the new regulations right, but right now he is laboured with a car that is fifth quickest on the grid at best, and realistically seventh quickest which is exactly where the team stands in the constructors' championship.
Based on that, Alonso shouldn't really be higher than 13th, but as we've seen from George Russell, one-lap pace and outright car performance are two different things. Ocon's also shown what the car can do at certain times, but once Alonso took the Alpine from 11th to fifth in the space of nine corners at the start of the Sprint – overtaking a Red Bull, a Ferrari, two McLarens, an Aston Martin and a Williams – he was most certainly out of position.
And so he couldn't hold on, but he still showed his ability to take a car to the end of the race in the absolute highest position it could reach. From fifth, he fought a little with the McLarens but eventually yielded once it was costing him time, because his real battle was with cars closer to his performance level. Once it was his old foe Sebastian Vettel behind him in an Aston, there was a real chance of holding on, and he duly did.
That set him up for a seventh place on Sunday that came with a similar drive, holding off quicker cars and picking up the most points he realistically could. Ocon's drive to ninth was very solid in itself, but Alonso now has nearly double the amount of points of his team-mate as he's made it five top tens in a row.
And all of this is significant because of what next year might offer. There are supreme talents all over the place. Some are performing at the very highest level right now – I mentioned Leclerc and Norris earlier, who are both crying out for race-winning machinery and the chance to mix it at the very front on a regular basis – and others are finding their feet but have the potential to deliver, such as their respective team-mates Carlos Sainz and Daniel Ricciardo.
But then Alonso has shown he will be the same formidable prospect that he was throughout the first part of his F1 career, if – and it's a big if – Alpine provides him with the car to show it.
Oh, and then there's the small matter of Hamilton and Verstappen, which appears to be a tasty little rivalry, doesn't it? I'm not wanting to wish away the rest of this season, but the new talents and the continuing veterans have all shown the prospects for next year to be mouthwatering. Give us those closely-matched 2022 cars. Please.