"I think the feeling [at Sakhir's Outer Track] was I want to fight for victories; I want to fight for pole positions. And in a way it felt quite natural," he said.
"Weirdly, when I came off the line, I was leading the race, and it didn't even cross my mind I was leading a Formula 1 race. It brought me back to my junior days when I was fighting for victories every single weekend."
"I think as a race driver, when you put your helmet on, you've just got to go as fast as possible, overtake anyone who is in front, and try to defend from anyone who is behind. I guess only afterwards I recognised that was quite surreal, that we came in at such a last minute, and that I did a pretty respectable job. So, it's no secret, I just want to win."
Russell feels confident in replacing Bottas, who is heading to Alfa Romeo from next season on a multi-year-deal, with the Brit having seen Hamilton up-close – from the inside – as a Mercedes protégé since 2016.
"I'd say the biggest thing I've learnt from my days when I was a junior driver at Mercedes is just seeing Lewis not solely relying on natural talent," Russell said.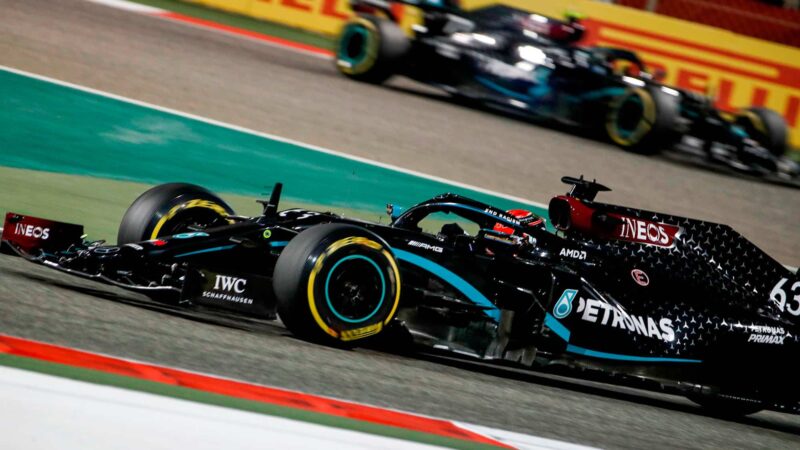 "He was one of the first into the [Formula 1] paddock, one of the last to leave, [his] work on every single detail with his team to make him better, to make the car better, and to make the lap times faster.
"There's this big perception from the outside that he just rocks up, jumps in the car and flies around. But, it really isn't the case. He's got an immense amount of natural talent, but he works incredibly hard to achieve even more."