Goin' up, goin' down: 2021 Brazilian GP
- Last updated: November 17th 2021
F1 pulsed to the samba beat (or was it Christian Horner's nervously tapping right foot?) on its return to Interlagos this weekend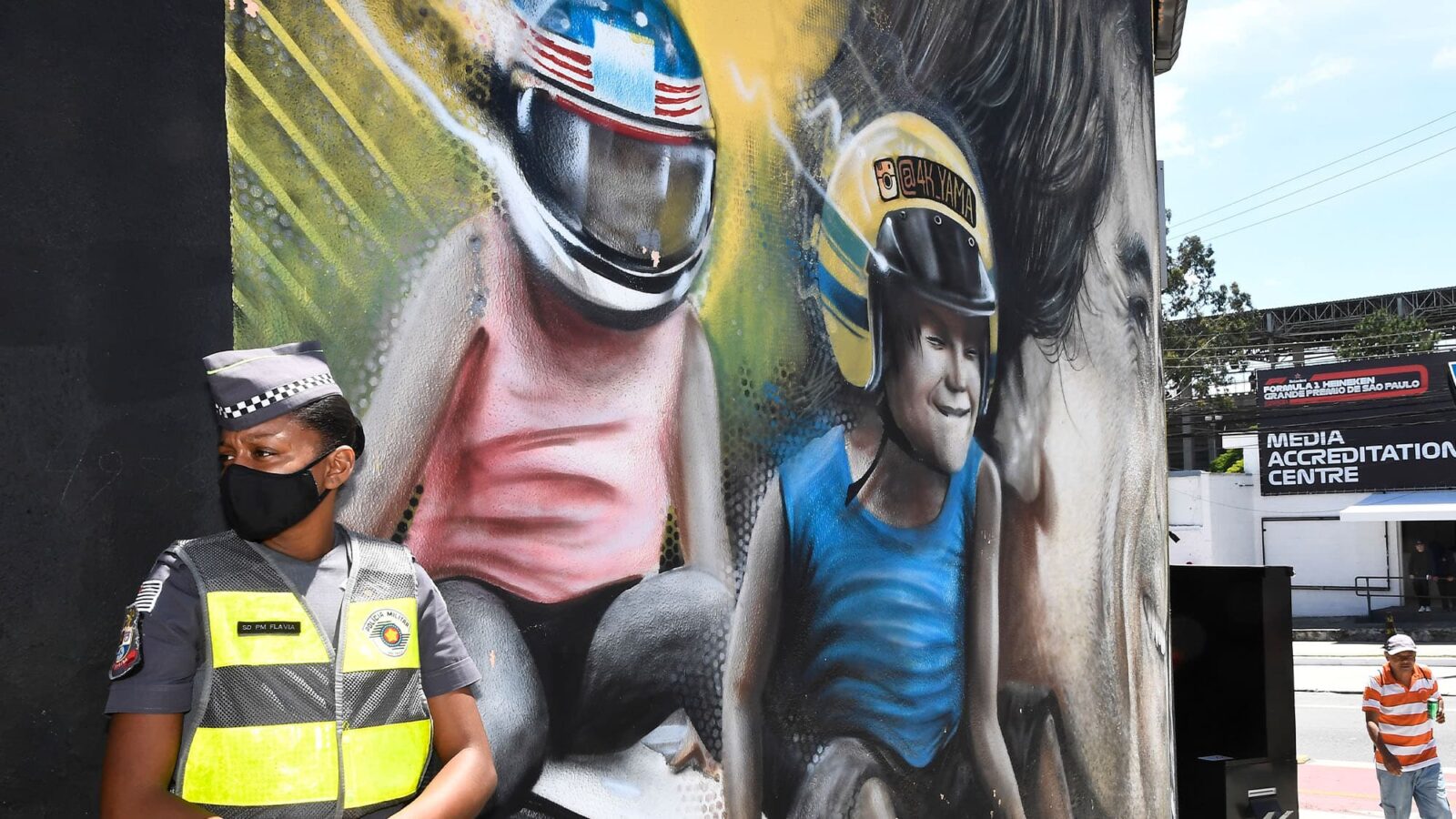 Well it was the Brazilian Grand Prix which delivered so much even DHL would have struggled to handle it – Max faffing about with rear wings and being fined the F1 driver equivalent of a bus ticket for it, Gio blanking his own team and Haas still managing to find something to laugh about.
Scroll vertically what was going up and down at the 2021 Brazilian GP.
Going up
Michael Sassy and friends
Say hi 😂 #Verstappen pic.twitter.com/qyBKNLcnuF

— Thea van Dam (@theavandam) November 14, 2021
The sass intensified in Brazil, with Race Director Michael Masi handing out the judgements, and Max Verstappen giving it back in equal measure.
"Say hi," sassed the Red Bull driver back over the radio.
Bending the rules
Verstappen inspecting Hamilton's rear wing after qualifying today 🔎

(via @frd182)pic.twitter.com/mIhvHOgK5U

— ESPN F1 (@ESPNF1) November 12, 2021
Verstappen recently said he didn't want to take part in Netflix Drive to Survive due to the "drama" the series apparently concocted, but he probably didn't need to, creating enough of his own after 'tampering' with Hamilton's rear wing.
The penalty? $50,000 – looking at how much the Dutchman earns for driving round in circles, that's equivalent to a $60 for someone on $30,000 a year.
Endless optimism
"Get Max to give me the DRS" said Perez. Asking your title contender team-mate to slow down – good one Checo.
Haas social media team
— Haas F1 Team (@HaasF1Team) November 13, 2021
Well done to the worst team for at least having a sense of humour.
Turning up the wick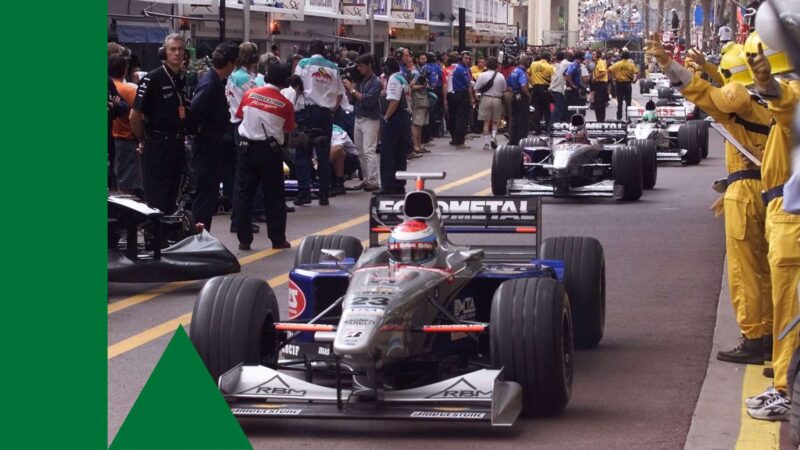 Mercedes are apparently giving it everything, throwing caution to the reliability wind by allowing Hamilton to push his car to its limits and risking an engine failure a la Shinji Nakano at Monza 1998.
Going down
Gravel traps, where art thou?
"Get in there Lewis" Max said, as he guided him towards the run-off at Turn 4. If said area off track had been gravelled like in yesteryear, Verstappen wouldn't have been able to simply drive his rival off the track.
Impending Zhou-m
Things have reached rock bottom at Alfa Romeo, with apparently outgoing Antonio Giovinazzi first castigating his team in public, and then refusing to speak to them after the race on team radio. Oh Gio – there's always ADAC GT Masters to look forward to next year.
Ipso Crypto
All those overtakes got everyone so excited about the battle for Crypto Overtake Award. We're just furiously hitting the refresh button looking for the updated standings. Not.
After you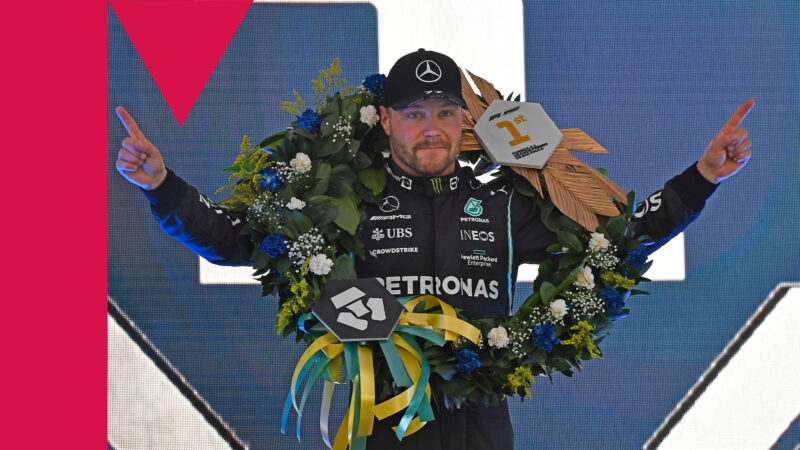 Bottas wins on Saturday, lets everyone though on Sunday. Oh dear.
Yuki send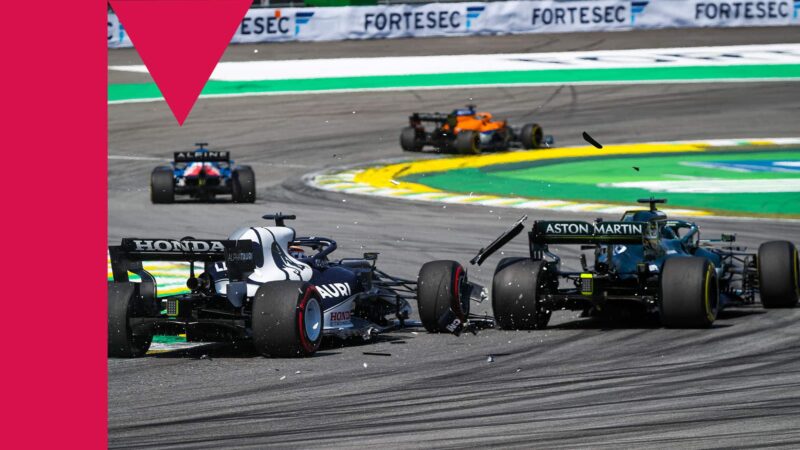 Seriously Yuki, it won't go into there. We know you're slight, but it won't fit.