Goin' up, goin' down: 2021 French GP
Scuderia on the slide, Perez eating mammoth stints for breakfast and oscillating off-road surfaces – here's what was going up and down at the 2021 French GP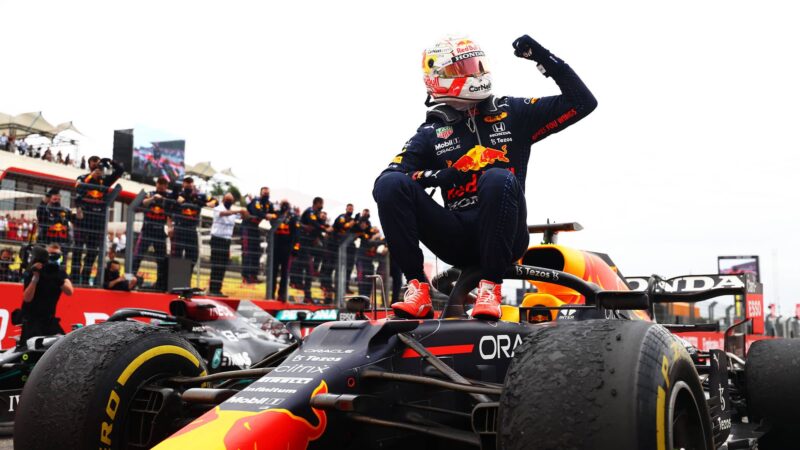 Well, well, well. It was 'zut alors' all round in the south of France as what for one weekend felt like the most unloved track in the world, the place that everyone said would, 'never, ever, not in our lifetimes' produce a good race, actually clocked in a cracker. Hats off to Paul Ricard.
Another chapter in a thrilling season – here's who, what and where's going up and down after round seven.
Going up
Sergio Perez's epic stint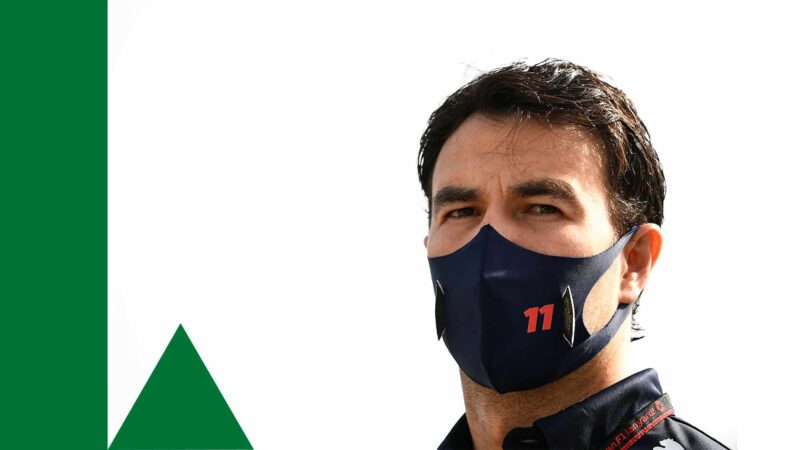 Perez's almost never-ending first stint, which put him in contention to nab the final podium place from Valtteri Bottas, really was a work of art. Put those Pirelli C2s in the Louvre, lest we ever forget.
McLaren's Lando Norris, as well as the Astons of Vettel and Stroll, also put in decent showings of Pirelli performance art to claim fifth, ninth and 10th respectively – read Mark Hughes's examination of the tyre guru who's helping the Silverstone team get the best out of the black stuff here.
We're breaking up
"Congratulations Max, you are the driver of the day"@Max33Verstappen: Ţ̵̤͙̝̀̃̄ḧ̴͖̠̭̜̀̕̕ͅa̷̢͗̓n̸̫̓̈́͛͗k̶̘̬̭̝̤̈́̑͘ ̸̗͉̘̭̈͑̍͒y̴̗̭̠͛̈́̄̊͝o̶̢̱̍͊̕u̸̮̒̇͜͠ ̸̖̹̟͕͊̌ͅt̶̫̟̙̥̃o̴̧̮̬͇͆̇͌̀͜ ̵̡̳͚̣͊t̷̘͙͊͊̿͑h̷͈͂ĕ̸̘̈́̊ ̶̪̘̐t̴̳̝͖̺̎̔ȩ̵͈̦̰̓́̏̂a̷̹̮͇̼͛́̅m̵̪̦̯̺̓͂̋́ ̴̠͖̬̘͊̆̌̀̇ ψ#FrenchGP

— The Circus (@Circus_F1comic) June 20, 2021
Nothing like a bit of 'failing radio' to enhance the viewing on race day, as Max Verstappen sounded like a Soviet Cosmonaut in danger of burning up on re-entry. Netflix will love this – cue dramatic soundtrack.
'Boring' Paul Ricard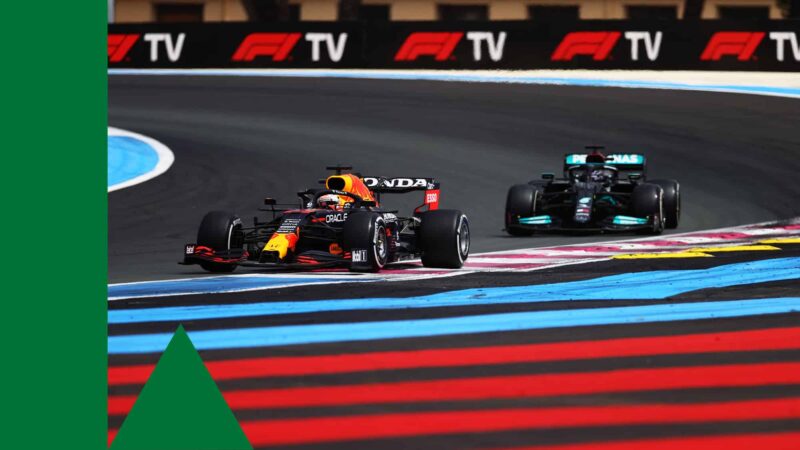 Those vertigo-inducing blue and red stripes might still be a bit unnerving, but Paul Ricard truly did deliver this weekend. Criticism rained down on the track right up until lights out, but as soon as racing got underway, passing moves were in abundance and the strategy games ramped up, all leading to a thrilling finale.
Jarno Zaffelli explained to Motor Sport last week the changes he and his Dromo Circuit Design team had made in reprofiling the asphalt to enhance on-track action – looks like it worked!
C'est cool n'est-ce pas?
Good vibrations
Tsunoda: Wiggle wiggle wiggle wiggle#FrenchGP pic.twitter.com/JMovEZeyrM

— özg//n (@ozgunsunar) June 19, 2021
When drivers went off, they were punished. The unforgiving asphalt ripped tyres to shreds and shook poor Yuki Tsunoda's AlphaTauri to bits. Real consequences for driver error is good to see.
Goin' Down
Scuderia on the slide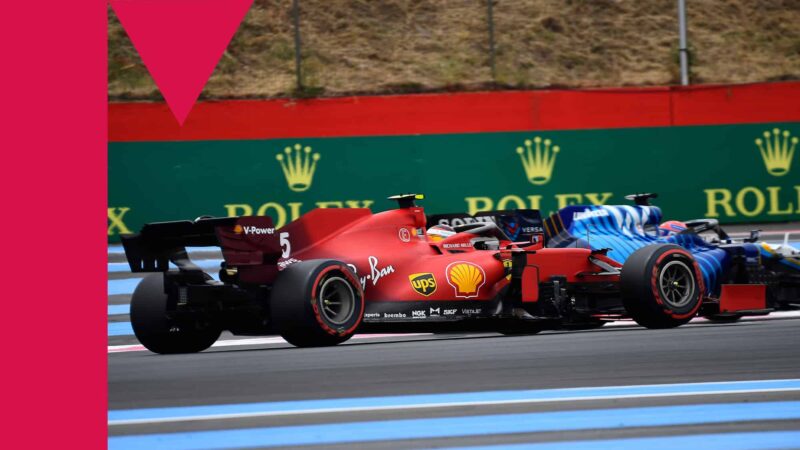 What happened to Ferrari on race day? Nothing good apparently. The new FIA technical directive on tyre warming might just have hit Maranello hard, as they admitted turning the tyres on is a problem they might not solve till 2022.
Or maybe it was just the car. Whatever, despite a two-stop strategy for Charles Leclerc in attempting to salvage a result on a Sunday when its race pace was hopeless, the Monégasque still finished 16th. 16th.
Carlo Sainz's afternoon went better, but he still ended up 11th after qualifying fifth. Oh dear.
N–Ocon effect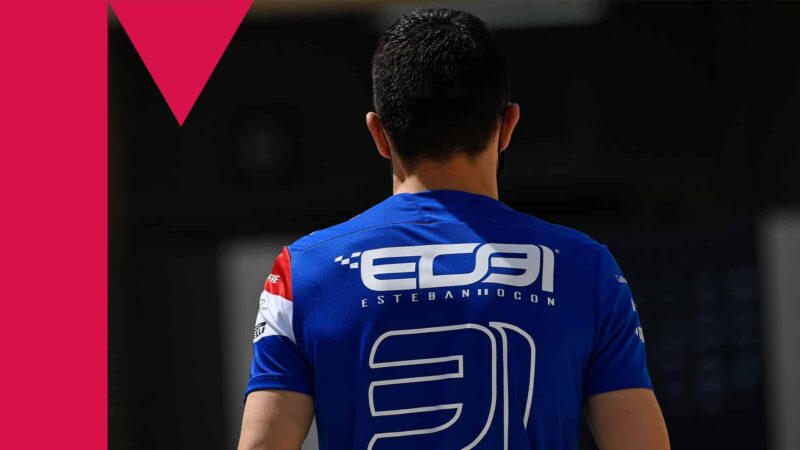 Prior to a hopefully glorious homecoming, Alpine handed Esteban Ocon a big juicy three-year contract, as the Enstone squad declared they see shades of Alain Prost in the young Normandy native.
Ocon then repaid them by finishing, err, 14th. Very Prost-like.
Kerb the complaining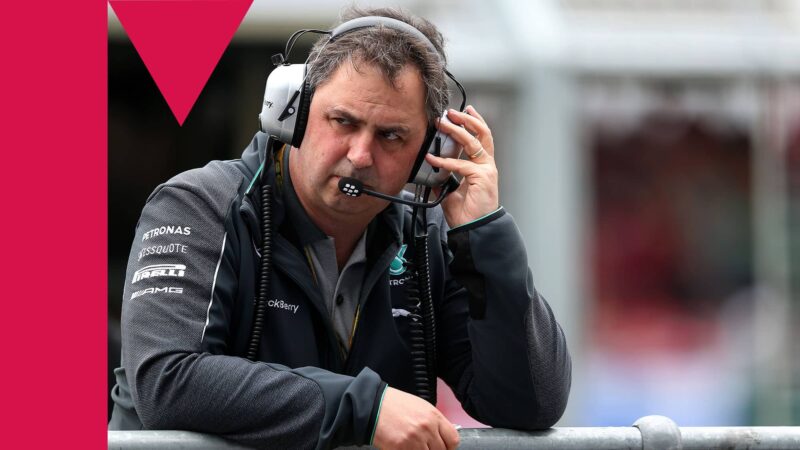 Several teams had a good old moan to Race Director Michael Masi about the aggressive kerbs at Paul Ricard, designed to deter drivers from being overly greedy in their racing lines.
Mercedes' team manager Ron Meadows was particularly vociferous, getting on the blower to let his feelings be known, saying: "They're just too aggressive… That's tens of thousands or hundreds of thousands of pounds worth of damage by going three-foot too wide."
We know it's easier said than done, but perhaps the best-paid peddlers in the world should, just maybe, not go off the circuit? How's that for an idea? They manage it at Monaco most of the time.
Loss of direction
F1 broadcast showing the RIC overtake in small format #WTF1 #FrenchGP pic.twitter.com/lZr6OjeFk0

— Thiryn (@_thiryn) June 20, 2021
The French GP TV director developed a strange habit – instead of giving some great overtaking main billing, they would just show it a tiny box on the left of the screen, whilst the present procession carried on on the main camera.
Like reading Calabria font in size 0.535, it caused eye-squinting the world over and was slightly self-defeating in communicating the action. Perhaps go for an IndyCar NBC-style split-screen instead?