Goin' up, goin' down: 2021 Russian Grand Prix
Ross Brawn's crafty reverse grid ruse; the unsung hero of Hamilton's triumph and a return to the spirit of sportsmanship in Sochi's Olympic Park
Ahh, the satisfaction of a pure Formula 1 race in the bracing Black Sea breeze, free of artificial gimmicks.
It was good old-fashioned engine penalties that saw Max Verstappen, Charles Leclerc and Valtteri Bottas starting at the back – not that reverse grid nonsense. And all-natural Russian rain that brought drama to the closing laps — nothing like that awful sprinkler suggestion from Bernie, oh no.
The Russian Grand Prix was destined to be classical from the start; the drivers enjoying a spot of ballet before pirouetting into their cars, and when have races not been affected by a spot of traffic light pitstop problems?
Yes. This year's race in Sochi was one for the purists and here's what's going up and down after the 53 laps of Russia's 2014 Olympic Park: a celebration of true sportsmanship.
Goin' up
Reverse grid ruse
Whether it's a night out, work away day or a holiday with the extended family, there's always one guy with a terrible idea who won't let it go
That guy in F1 is Ross Brawn. He's been trying to sell the idea of reverse grid F1 races for years and was at it again before the Russian GP.
But the race showed that crafty Brawn has secretly infiltrated his plan into the F1 rulebook. Under the guise of "cost-cutting" where teams have an engine limit – but still use the same number anyway – the lead runners find themselves starting at the back of the grid for any number of MGU-alphabet infractions.
So Sochi brought the spectacle of Verstappen, Leclerc and Bottas battling through the pack, watched, no doubt, by Brawn sniggering at his brilliance.
Merc's weather forecaster
One individual turned Mercedes from class clowns to brilliant strategists at the Russian GP.
After Hamilton drove into his jack-man, then into a wall, and then tumbled down the running order at the start of the race – and after Bottas virtually rolled out the red carpet to allow Max Verstappen past, the chumpions looked set to leave Sochi in embarrassment.
But it was all erased in a moment of brilliance on lap 47 when Mercedes' equivalent of Tomasz Schafernaker spotted heavier rain on the horizon and Hamilton was called in.
McLaren might have been relying on Andreas Seidl's free weather app for all we know, as Lando stayed on slicks.
But this game-changing forecaster was left to seethe in the pits while Tom Mason, Hamilton's No2 mechanic took the podium glory. If McLaren is looking to upgrade its forecasting service, a likely candidate might just be available…
Selective bromance
Having just robbed Lando Norris of victory in the Russian Grand Prix, Lewis Hamilton heaped praise on the young McLaren driver: "Lando did such an amazing job. He's doing such an amazing job for McLaren," said the 100-time GP winner.
It's not the first time that Hamilton has been effusive in his admiration of Norris. "Such a great driver Lando," said Hamilton mid-race — just after snatching second place from him.
He's never quite as enthusiastic as this in his praise of Max Verstappen.
Smiles
As mask etiquette breaks down in Britain, every trip is fraught with uncertainty: Can you bare your grin in a shopping centre? How about a supermarket? And everyone has given up in restaurants, right?
Well it's gratifying to know that F1 drivers are just as conflicted as the rest of us. On the one hand the circuit's outside (this isn't Formula E) so no masks! But no-one's obeying the two-metre rule during the (non) national anthem, so you should cover up, right? Lewis Hamilton — who's probably immune anyway — couldn't be too careful and masked up. However, Carlos Sainz, Lando Norris and George Russell decided to let their exhalations swirl into the Sochi air.
Kimi Räikkönen obviously took the opportunity to eliminate the slightest risk that he'd betray any emotion.
Goin' down
Balletwashing
It could have been a massive headache for Formula 1's ethics department. If it actually exists.
Not only were teams travelling to a grand prix in Russia — even though it's banned from hosting international sporting events after a massive state sponsored doping scandal — but the race was actually being held at the epicentre of said massive scandal.
Yes: it was during the Sochi Olympics that a secret room was built next to the drug testing laboratory, in which FSB agents switched Russian athletes' drug-brimmed samples with clean ones.
But all was ok, as Russia felt the full force of F1's unscrupulous approach to cheating and was denied the privilege of having its national anthem played.
Instead, drivers stood solemnly as a ballerina clad in white danced to Tchaikovsky on top of a spinning piano. There's probably a hidden message in there.
Charles l'Éclair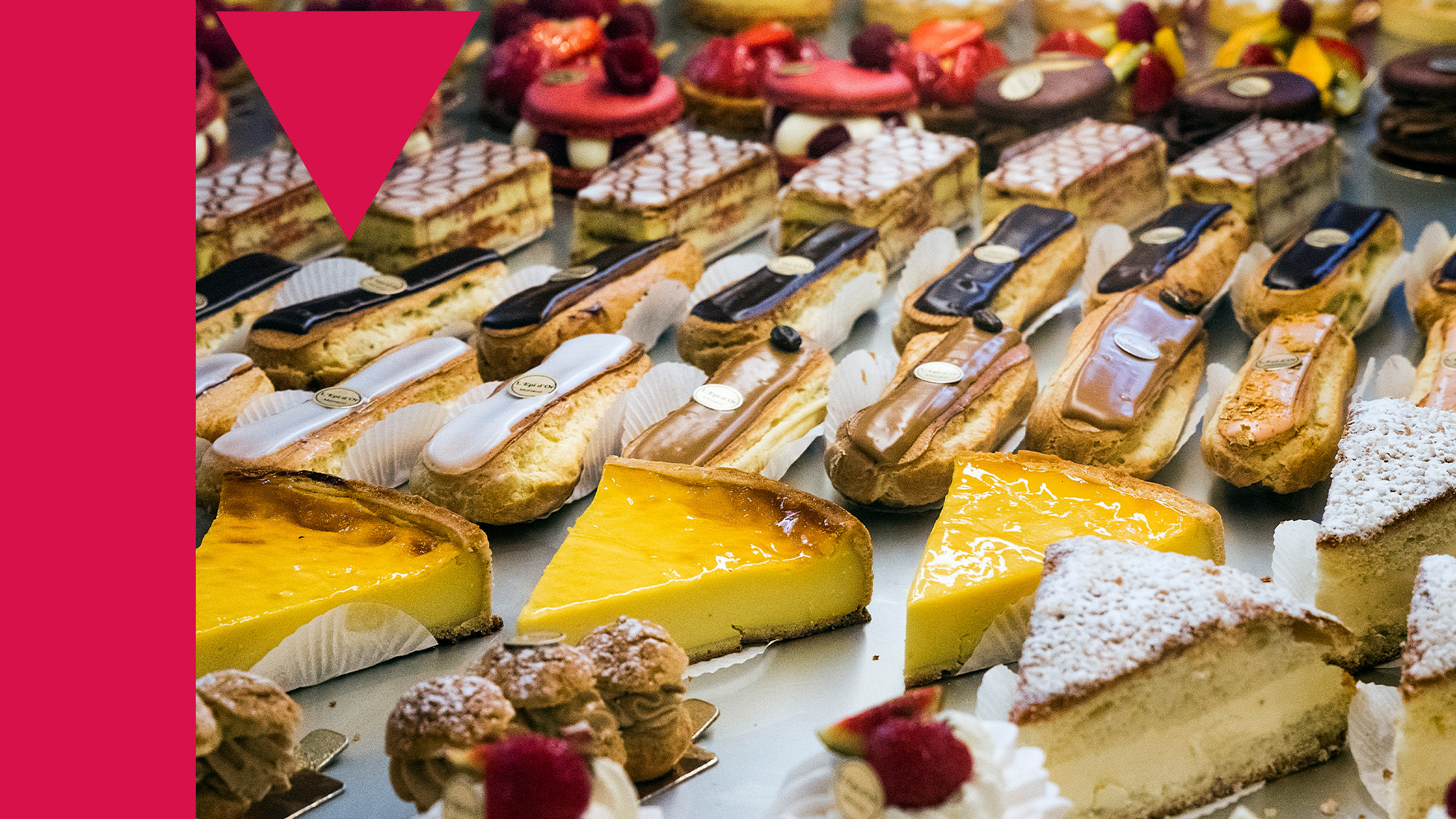 It's hard to take F1 drivers seriously when they complain about the sacrifices they make for their sport, but a question from a young fan during the pre-race press conference brought the hardship home.
When Charles Leclerc was amusingly asked whether he loved éclairs the misery of a driver's diet was revealed. "I love them," said the enthusiastic Monégasque before saying a little more glumly: "I don't eat them very often because for my diet, it's not great".
Tragically, the nutritional dedication of Lando Norris meant that the 21 year-old had to ask what an éclair was.
The less said about interviewer Tom Clarkson's response ("a boiled sweet"), the better.
Sheepish Stroll
It was all going well for oft-maligned but actually quite speedy Stroll. With his trademark catapult off the grid, he was fourth quicker than you can mumble, "Yes but his dad owns the team".
A nifty strategy got him past George Russell in the pits… but it all started to go wrong as the rain descended. His team-mate overtook: KERPOW; a corner approached: CRUNCH; Gasly was in the way: CRRAACK.
Of course it ended in the steward's room, where Stroll gave a valiant defence of his destruction derby. Unfortunately for him, it didn't take much to unpick his argument that he hit Gasly when he underestimated the slippery track and worn hard tyres.
"What?" said the stewards in our paraphrased conversation. "Is that the same slippery track and cold hard tyres that pitched you into the wall just seconds before?" as they stamped Stroll's superlicence with two penalty points.
Pitstop palaver
Red Bull indicated its displeasure at new F1 pitstop regulations (the true spirit of grand prix racing) when they were introduced earlier this year. "Obviously they are trying to slow us down," complained Christian Horner.
Whether it was the new rules, or a wheel-gun fumble, slow was the word for Sergio Perez's 8.9sec stop. In 2019, Red Bull changed four wheels in a record 1.82sec. It could have changed 19.56 wheels in the time Perez was stationary in Russia.