Hamilton makes €50,000 'donation' to help underprivileged student via FIA
The FIA has announced that Lewis Hamilton will make a donation to help diversity in motor sport, apparently settling his prize-giving absence dispute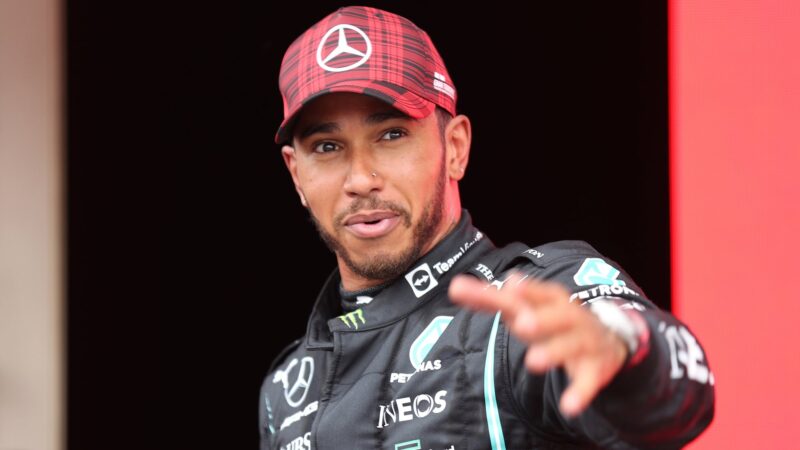 The FIA has announced that it will use a fine paid by Lewis Hamilton as a contribution towards an initiative helping someone from an "underprivileged background" achieve a qualification in motor sport.
Following the fallout from last year's Formula 1 title decider in Abu Dhabi, which saw Max Verstappen handed the chance to claim the drivers' championship from Hamilton at the death, the Mercedes driver elected not attend the FIA's annual end of season prize-giving, apparently in protest.
FIA president Mohammed Ben Sulayem said subsequently that Hamilton would be shown "no forgiveness" if he had been found to have broken any rules, but now has appeared to have come to a compromise with the seven-time world champion – in the form of a €50,000 "donation".
In a statement ostensibly titled "FIA president Mohammed Ben Sulayem meets with Sir Lewis Hamilton to Discuss Diversity and Inclusion in motor sport", the governing body stated its appreciation for Hamilton's support for worthwhile causes.
"The FIA President noted the important foundational work done by the FIA in recent years with projects such as FIA Girls on Track, and commended the commitment shown by Hamilton in projects such as Mission 44 and Ignite," the FIA said.
"In the spirit of the commitment to building a more diverse sport in the future, the FIA President gave his full support to Hamilton to make a donation of €50,000 that will be used to support a student from a disadvantaged background in achieving an educational in motor sport. The FIA and Hamilton will work together with and [sic] independent panel and throughout this process."
FIA President Mohammed @Ben_Sulayem meets with Sir @LewisHamilton to discuss Diversity and Inclusion in motor sport pic.twitter.com/0OCi8whz8v

— FIA (@fia) March 18, 2022
Further on in its statement, the governing body appeared to imply that this payment had come to some extent in exchange for F1's most successful driver not attending last season's award ceremony, and that an agreement had been reached.
"During the meeting, the circumstances that led to Hamilton's absence from the 2021 FIA Prize Giving Ceremony were also discussed. Hamilton acknowledged the importance of celebrating the year's achievements with the prize-winners from across motor sport and the FIA President reminded Hamilton of his obligation of sportsmanship, particularly in view of his status in motor sport."
Expected later today is a report into the findings of an investigation into the highly controversial ending to last year's F1 season. Part of the governing body's reaction to the fallout so far includes the removal race director Michael Masi, replacing him with a rotating roster of three people, one being former deputy race director Herbie Blash.