Hamilton on Murray Walker: 'No-one else comes close'
Lewis Hamilton has shared his memories of Murray Walker, the day after the iconic commentator's passing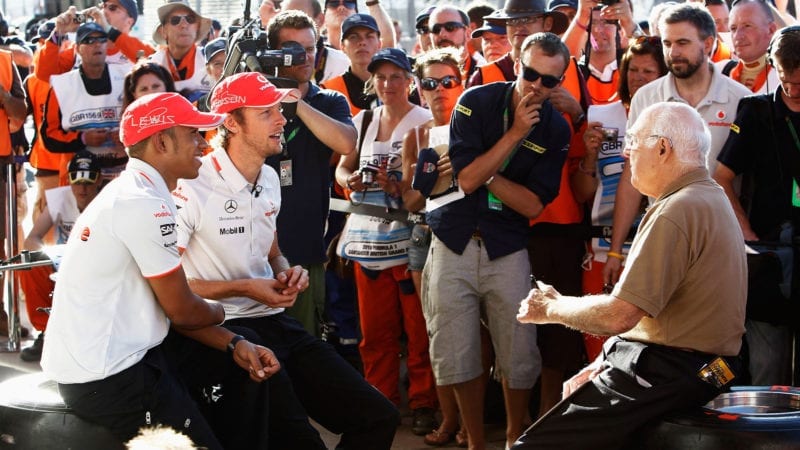 Lewis Hamilton has said "no-one can come close" to Murray Walker, the day after the legendary F1 commentator passed away.
It was announced yesterday that Walker had died at the age of 97, prompting a worldwide outpour of tributes from motor sport fans, drivers and broadcasting colleagues alike.
Speaking during the driver's press conference at F1 preseason testing, Hamilton shared his recollections of the iconic broadcaster.
"I just remember hearing this iconic voice growing up watching all the grands prix," Hamilton said. "He really made the sport exciting – there's been no one like him that I've seen on TV.
"Even without watching the TV – if you're out in the room and you hear him excited you actually want to run back in and see what's happening.
"He's very much loved around the world, particularly obviously in the UK."
Walker and Hamilton first met when the seven-time world champion was a young karter, the latter asking the former for an autograph at the Autosport Awards.
Years on, Hamilton still appreciates the impact Walker has had.
"I think his contribution to the sport is huge, and obviously me growing up watching him through that early phase of my life and hearing him, no-one can come close," he said.
"So, naturally sad to hear of his passing but I think he's had a long, great life. I hope and pray that I have the opportunity to live a long life like he has."