Now, a 49-year-old is the longest-serving team principal on the grid, and by some distance. It didn't take the winter reshuffling to alter this statistic, but it did put it into sharper focus.
Christian Horner will get to celebrate his 50th birthday during the Las Vegas Grand Prix weekend as the leader of the defending championship-winning team, a notion that was ridiculously far-fetched when he was handed the role of team principal at Red Bull in 2005.
"It's been a remarkable journey," Horner says. "When I look back, I look a lot younger in 2005 and the team's changed considerably. So I guess we both changed a lot in those last 18 years. So this is gonna be my 19th season running the team and it's just evolved so much during that period.
"The people that we have — many faces are still here from the beginning, but of course we've welcomed an awful lot more — and the facilities have changed dramatically. And of course, with Red Bull Powertrains coming on stream, the development we have there, wind tunnel coming on-site as well, it's a period of rapid expansion on the campus. But bringing all that technology, essentially under one roof on one campus."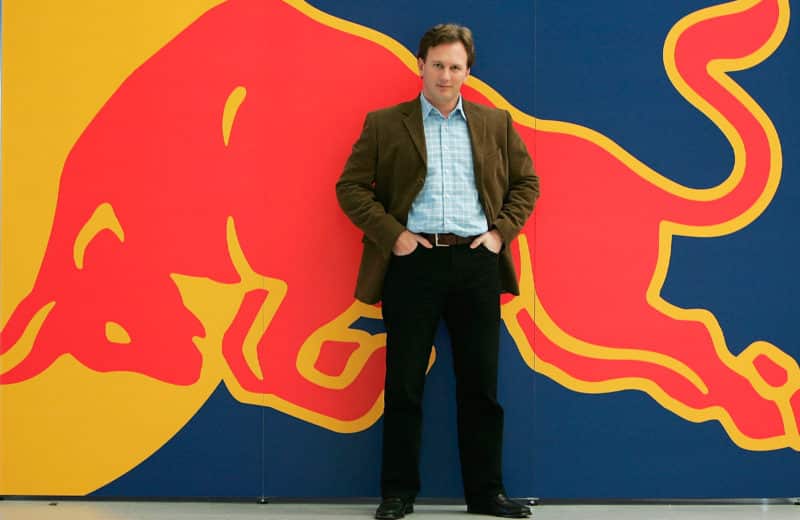 For someone accused of getting too much airtime on television broadcasts, Horner rarely speaks about himself. It's the team he wants to focus on, and that's because it's the team's evolution and expansion that has always provided him with new challenges to get stuck into in his current role.
"The team is always evolving and any competitive team always will evolve. But I've enjoyed great support from the shareholders, from Dietrich [Mateschitz] obviously who was fantastic for all those years – and the current shareholders have continued under his mantra. So, that's been crucial.
"And just having a great group of people around you. Formula 1 is the biggest team sport in the world, and you've got to have all bits of that functioning correctly and effectively and efficiently to hit the kind of results that we have over the years. And at the end of the day, it's a people business."