Lowe leaves Williams after 'leave of absence'
- Last updated: December 4th 2019
Technical chief Paddy Lowe stepped away from Williams in March 2019; Williams confirms that Lowe has now left the team in June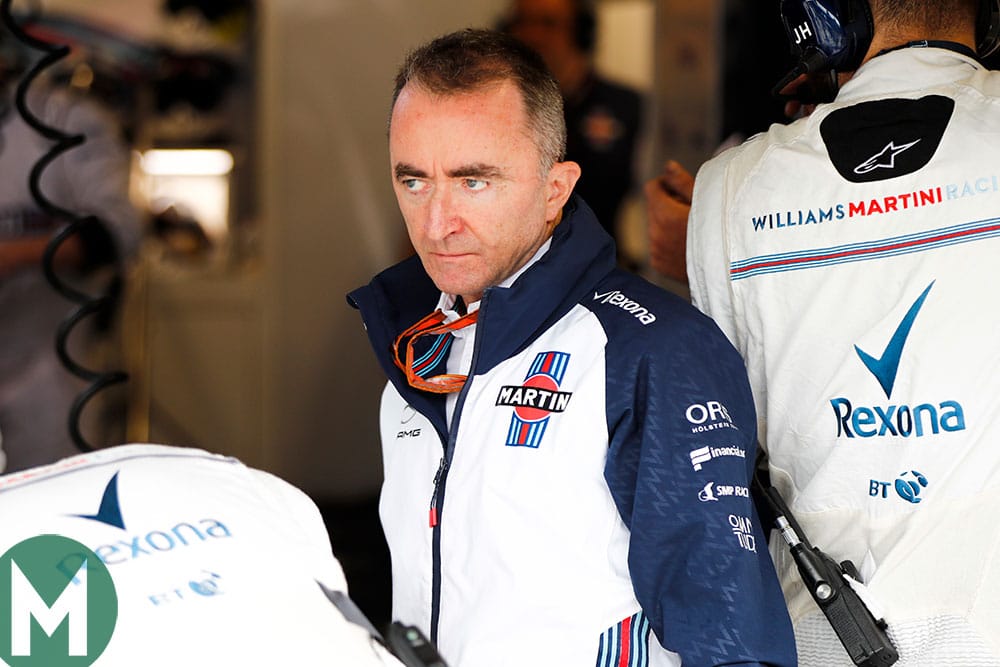 Williams' Chief Technical Officer Paddy Lowe has taken what is described as 'a leave of absence' from his role with immediate effect. This comes in the wake of the late completion and disappointing performance in testing of the team's new FW42, which followed on from a disastrous 2018 campaign in which only seven world championship points were scored.
Lowe was recruited to the team after he failed to reach a new agreement with Toto Wolff about extending his Executive Director role at Mercedes at the end of 2016.
Since that time Williams has parted company with chief designer Ed Wood, chief of aero Dirk de Beer and other high level engineering staff. Rob Smedley chose to leave his role as Head of Vehicle Performance at the end of last year, having given notice to do so during the summer break.
The 'leave of absence' wording is interesting and suggests a legal terminology, as the matter of his parting with the team was made more complex by his agreed shareholding. The story may not be quite finished yet, but Lowe will play no further role in the team's operations. Conjecture puts Smedley's name among those who could be recruited to assume Lowe's role.
In June, Williams announced that Lowe has left his post at Williams.
"After a period of careful reflection I have reached the decision that I will not return to work at Williams," said Lowe.
"I wish all my previous colleagues the very best to meet the challenges ahead, which I am sure they will do. I would especially like to thank the Williams fans who are so supportive."
Deputy team principal Claire Williams added: "We understand and respect the decision Paddy has reached and wish him well for the future."
---
More: High-profile exits and fading giants
---