MPH: Alexander Albon's Red Bull promotion is the start of his battle
Alexander Albon finds himself in a race-winning car during his rookie season. Will he secure the Red Bull seat for 2020, or find the same fate as Pierre Gasly?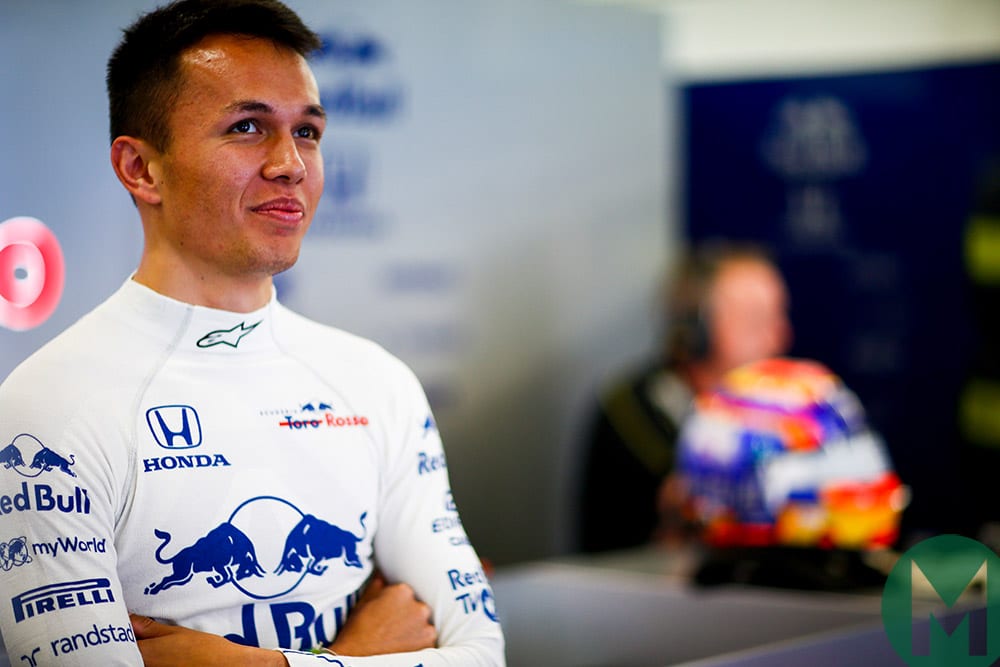 Albon will be in Red Bull overalls from the Belgian Grand Prix Photo: Motorsport Images
In his sophomore year of F1, Pierre Gasly got just half-a-season to measure up at Red Bull. He singularly failed to do so and – in a direct repeat of the Daniil Kvyat experience, but playing out even quicker – he now gets demoted back to the junior team.
So just part-way through his rookie season, Alex Albon gets promoted and finds himself in a Red Bull, a car that has won two of the last four races and which sat on pole for the most recent of them. For a guy that was barely on F1's radar a few months ago and looking set for a season of Formula E, it's a remarkable ascendancy. Let's just hope it's not too sudden.
Something was clearly going to give with Gasly. His situation was made arguably more difficult as the Red Bull RB15 got its updates in France and Austria to become a front-running car. Then, with Max Verstappen fighting for race wins and qualifying on the front row, Gasly's shortfall became more glaring. It wasn't just that he was adrift of Verstappen's pace; he was so far off that he wasn't even running in the 'Class A' group comprising the big three teams and so couldn't even be of strategic value in the running of Verstappen's races. As was demonstrated by the big clear space that allowed Lewis Hamilton that race-winning second pit stop in Hungary. That's the space that should've been occupied by Gasly, which would have denied Mercedes the luxury of that roll of the dice – which in turn would probably have allowed Verstappen to hold on for the win.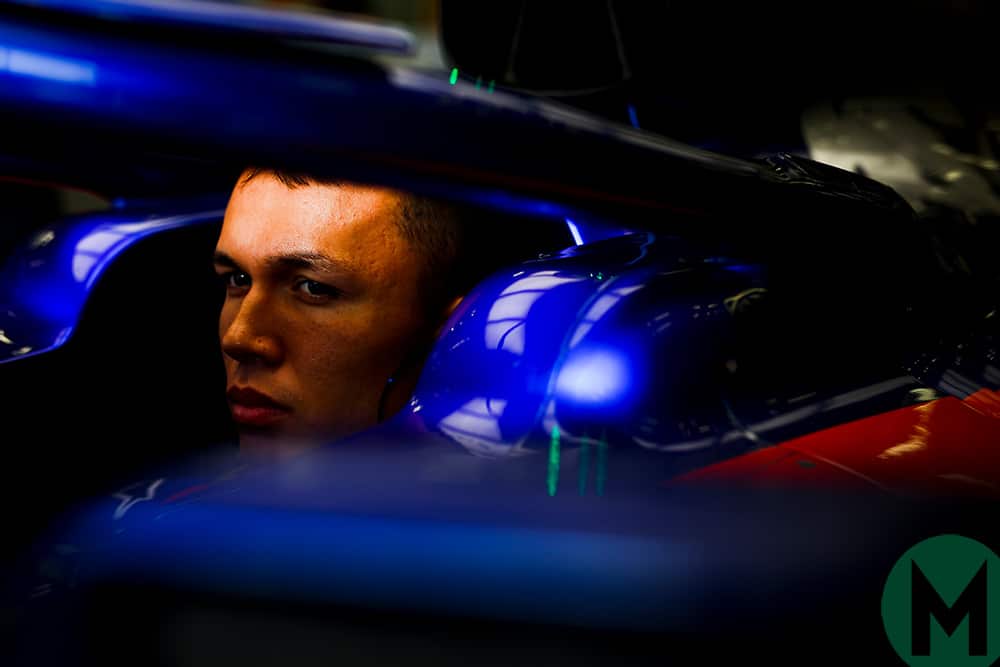 Albon must deliver to secure the Red Bull seat for 2020 Photo: Motorsport Images
In last year's Toro Rosso, Gasly often looked very good indeed. His fourth place in Bahrain and tenacious fifth in Hungary were quality drives. He was good in wheel-to-wheel battles, seemed to absorb pressure well. But was he ready for a seat at the big table after just one year? The departure of Daniel Ricciardo left a place there – and Red Bull had the choice between promoting Gasly or bringing back Carlos Sainz from on loan. The latter – four years into his F1 career and someone who'd not been eclipsed by Verstappen when they were Toro Rosso team-mates – seemed a more obvious choice. But Gasly got the nod.
---
Related content
---
The combination of an initially difficult car with Verstappen as the incumbent driver was maybe the worst he could have faced. His confidence took a series of knocks and never really came back. The Hockenheim weekend probably sealed his fate. After crashing the car heavily during Friday practice, he bounced back reasonably well in qualifying but come the rain of race day, he faded as Verstappen starred (and won). Being passed by Albon's Toro Rosso did not look good. Colliding with him after trying to retaliate looked even worse. But making it yet worse than that was just how Albon had starred in his first experience of driving an F1 car in the wet. As the likes of Leclerc, Hulkenberg and Hamilton found the wall, Albon didn't put a foot wrong and was running in fourth place on merit. A podium was well within his reach until the final safety car allowed early gambles for slicks for Kvyat and Lance Stroll to pay off.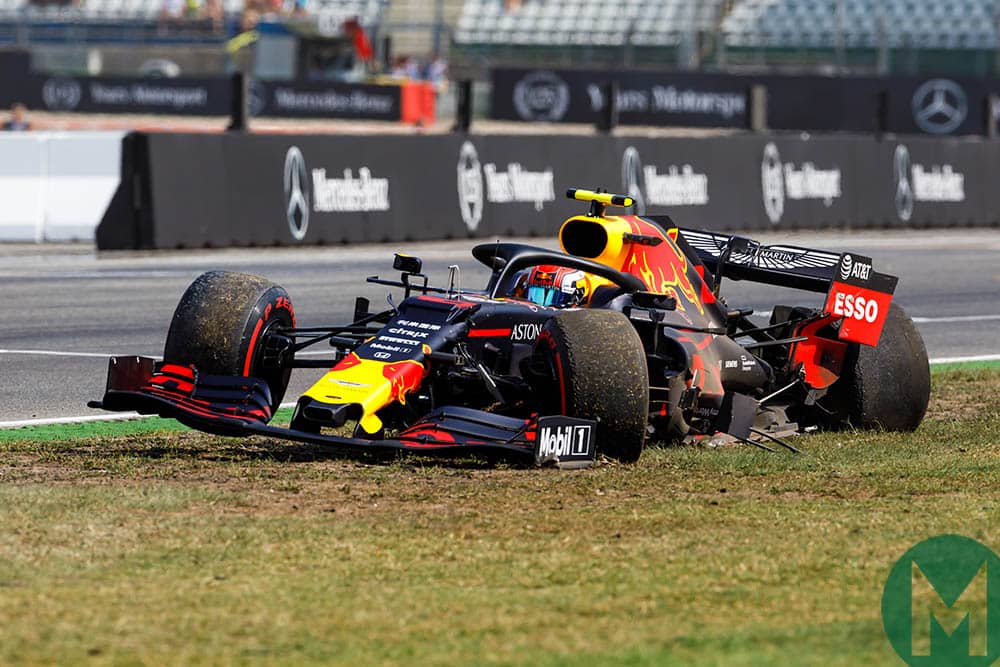 Gasly's fate was probably sealed at Hockenheim, where he crashed in practice Photo: Motorsport Images
Has Albon been any more impressive for Toro Rosso than Gasly was last year? Arguably yes. The 2019 Toro Rosso is less competitive than last year's car but there have been moments when his bold attacking style has placed it much further up than it has merited. He's not always been putting the pieces of an F1 weekend together smoothly, but the flair has invariably been visible in between. When everything is going right, he's usually quicker than the more experienced Kvyat. He's a driver of immense underlying talent.
But realistically, with only half a season of F1 experience, he's going to be directly compared to Max Verstappen and isn't going to come out on top. It's a question of whether he can come out of it with distinction. A few races where he does the Red Bull's competitiveness justice, where he gets to go wheel-to-wheel with the Mercs and Ferraris might just allow him an extension of time for the experience to catch up with the opportunity. But he could just as easily find himself driving a Toro Rosso in 2020.
The demands are brutal and only raw performance allows you to transcend them.