MPH: Does Sebastian Vettel still have the motivation to win?
Relegated to No2 driver in Spa, Sebastian Vettel found himself in unfamiliar territory. Does he have the hunger to re-assert himself in Monza?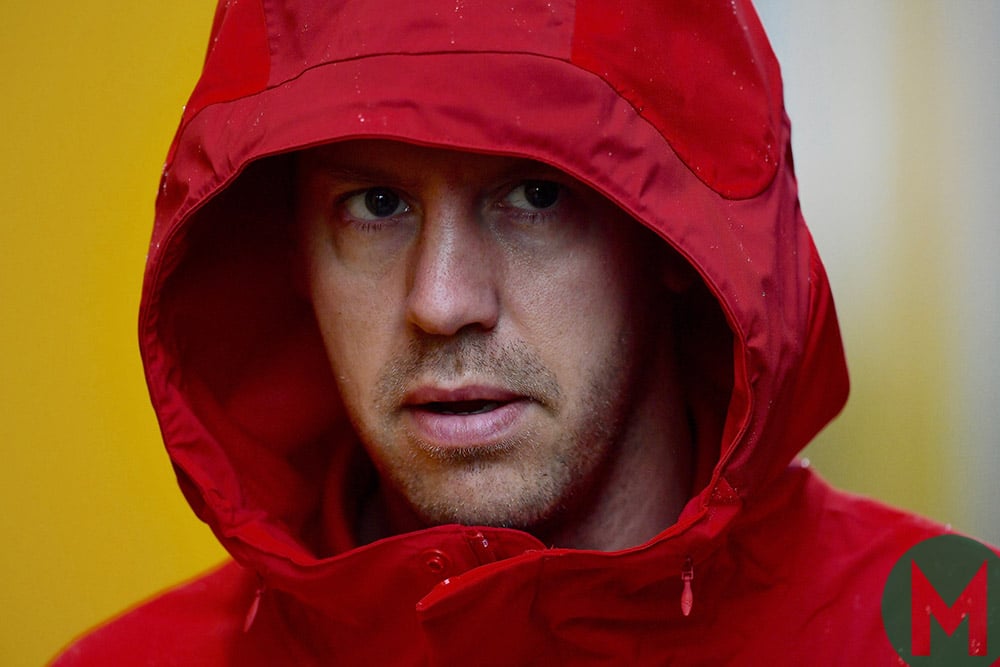 Bewildered? Vettel comes to Monza having been dominated by Leclerc in Spa Photo: Motorsport Images
This is a massive weekend for Sebastian Vettel. Driving the equal (with his team-mate) fastest car in the field at Spa, he finished fourth. He comes to Monza (where the Ferrari should be even more competitive) badly needing to bounce back hard from such a dispiriting performance. This is not a column that has any answers, just questions – some of which Vettel has surely been asking himself.
Yes, at Spa he was strategically compromised – but that was only because he didn't have the raw performance not to be. He did a fantastic service to the team in that he was absolutely crucial in keeping Lewis Hamilton off Charles Leclerc's back for as long as possible, thereby helping ensure the latter's victory. But that's a number two driver's role. And it was his shortfall in pace that had put him into it.
He spoke briefly to the tv cameras, said that once it was apparent he couldn't win he concentrated on helping Leclerc. He's been slower than Leclerc before, just as nearly all team pairings ebb and flow, but this was different. This was a different order of performance, not a slight edge one way or the other, and came on the back of a trend post-Canada.
The SF90 is far from the best car Ferrari has produced. But more than that, its specific shortfalls could not have been better chosen to leave Vettel exposed. Its lack of front end load means it usually has to run mechanically compromised at the rear to get a balance – bad news for a driver whose best stuff comes when he can pitch the car in hard, then have the rear be able to withstand the sudden lateral acceleration. Leclerc's style is rather more adaptable.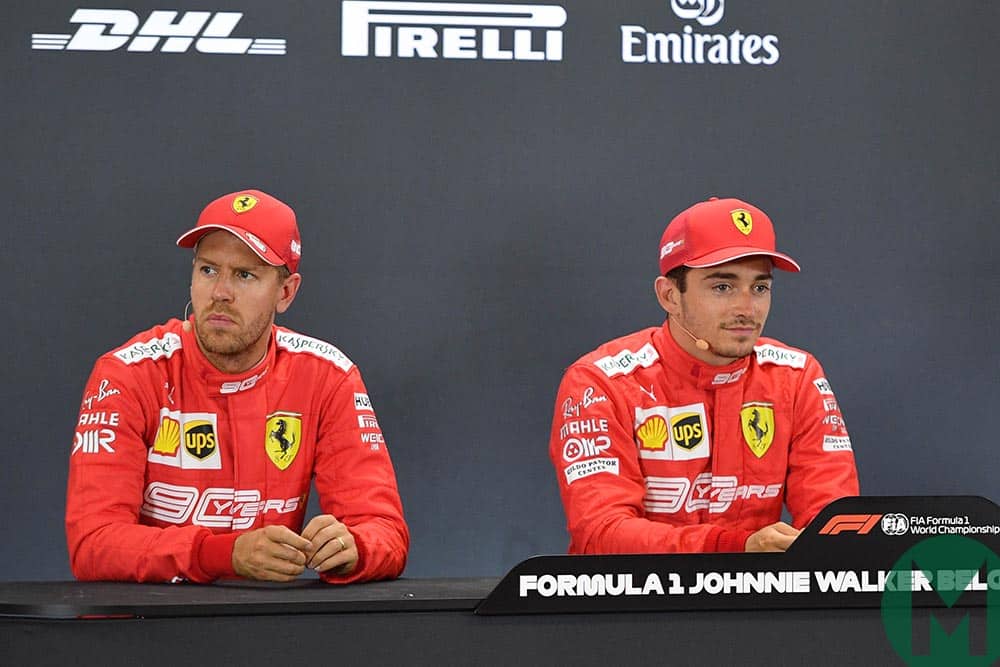 Vettel is not a natural No2 driver Photo: Motorsport Images
But is it more than that? Vettel's a highly intelligent, worldly, intellectually curious individual, very aware of the world outside F1. At 32 years old, after 13 seasons in F1, how naturally is the focus and motivation coming?
I interviewed him for the magazine earlier this year and we talked about how the disappointing form of the car, after promising so much pre-season, had left little apparent mark on his serene demeanour. He said he was able to be realistic about it, that it was just what it was and that he was still focused on trying to push the team forwards to the point where he could win a world title with them some time in the future. But Spa wasn't about the car's performance; it was about his.
---
Related content
---
Sebastian wasn't at the post-race Ferrari press conference which is habitually hosted by the two drivers plus Mattia Binotto. The boss apologised for his driver's absence but gave no explanation for it. Would it be too fanciful to suggest that Vettel was bewildered at the position in which he found himself and wasn't in the right head space to be sitting under the spotlight of a press conference?
He is not wired up to be a number two driver but without the intense, perhaps even skewed, focus required to run at the ragged edge in F1 – with a thrusting young talent like Leclerc to give perspective in the sister car – your performance can easily fall into that category. If the self-image is not matching up with the reality on track, there are awkward questions to be asked of yourself. And perhaps he was asking them post-race at Spa.
Now we arrive at Monza, where he's produced some of his best performances and a track on which the Ferrari should, in theory, be even more competitive than at Spa. It would be a great place to turn it around. But can he still dig that deeply? Does it matter so intensely as it once did?