MPH: Lewis Hamilton to Ferrari? It's Toto who holds the key
- Last updated: January 13th 2020
Lewis Hamilton's end-of-season comments suggest the champion is considering a switch to Ferrari for 2021. But his decision may depend on Toto Wolff's career plans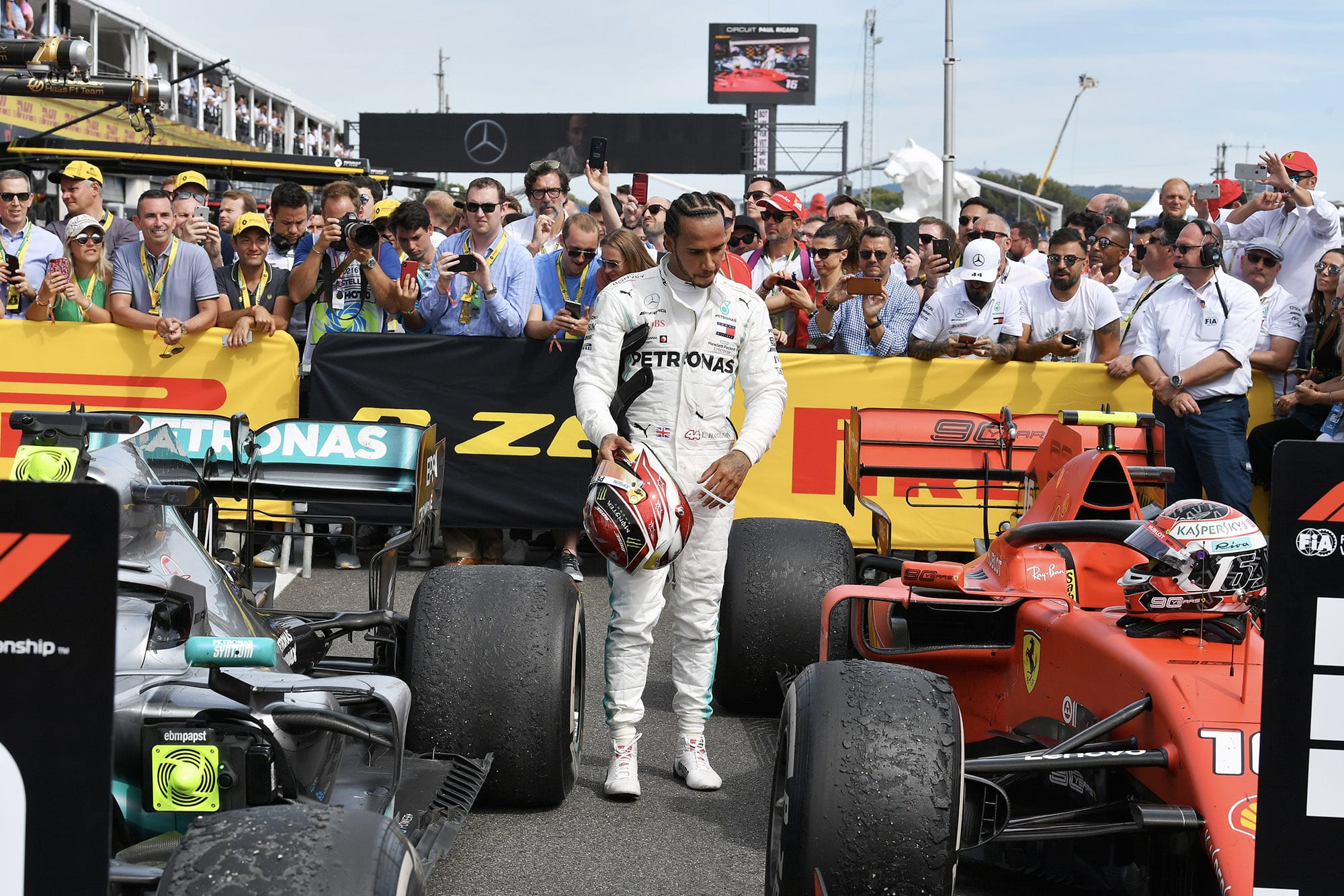 Photo: Motorsport Images
Lewis Hamilton at Ferrari? Is it going to happen? Would it work?
Given that it's now accepted that Hamilton met a couple of times with John Elkann, Ferrari's ultimate boss, earlier in the year, it's not a question of IF Ferrari would like Hamilton on their driving strength. Of course they would. It's more about under what terms Hamilton might consider leaving the team with which he's won five titles in seven years, to join a team that has consistently under-delivered for the last decade.
Mercedes' Toto Wolff said he rates the chances of it happening at 'around 25 per cent'. But probably the most significant thing anyone's said on the record about it is Hamilton himself, in Brazil: "I know that being stuck in any position for too long is not always a positive so I always want people to spread their wings and do what's best for their careers. I don't know what that is for him [Wolff]; only he will know… Naturally, I don't want him to leave, particularly if I'm staying in the sport. It is important to me and I am waiting also to see where his head is at."
Is Hamilton hinting that he will only go to Ferrari as part of a package, along with Wolff?
So is Hamilton saying that if Toto were no longer at Mercedes in 2021, if he was instead taking over Chase Carey's position as Chief Executive Officer of all of F1 for example, he would be more inclined to switch to Ferrari?
Or is Hamilton – as has been wildly speculated but without any concrete basis – hinting that he will only go to Ferrari as part of a package, along with Wolff? Rather like how Michael Schumacher brought with him Ross Brawn when he joined the team.
When asked about the career decisions Hamilton is facing, Wolff replied about how everyone must make the choices that are best for them, even if they are difficult. He sounded like he could've been talking about himself.
Mercedes has recently made some fairly major investments in its F1 team, long term capital sort of investments that just do not tally with a company that is planning to leave F1 after the end of 2020. So, let's assume it's staying in. Wolff is a shareholder in the Brackley team. It would be a very difficult thing for him to leave that in order to lead a rival team.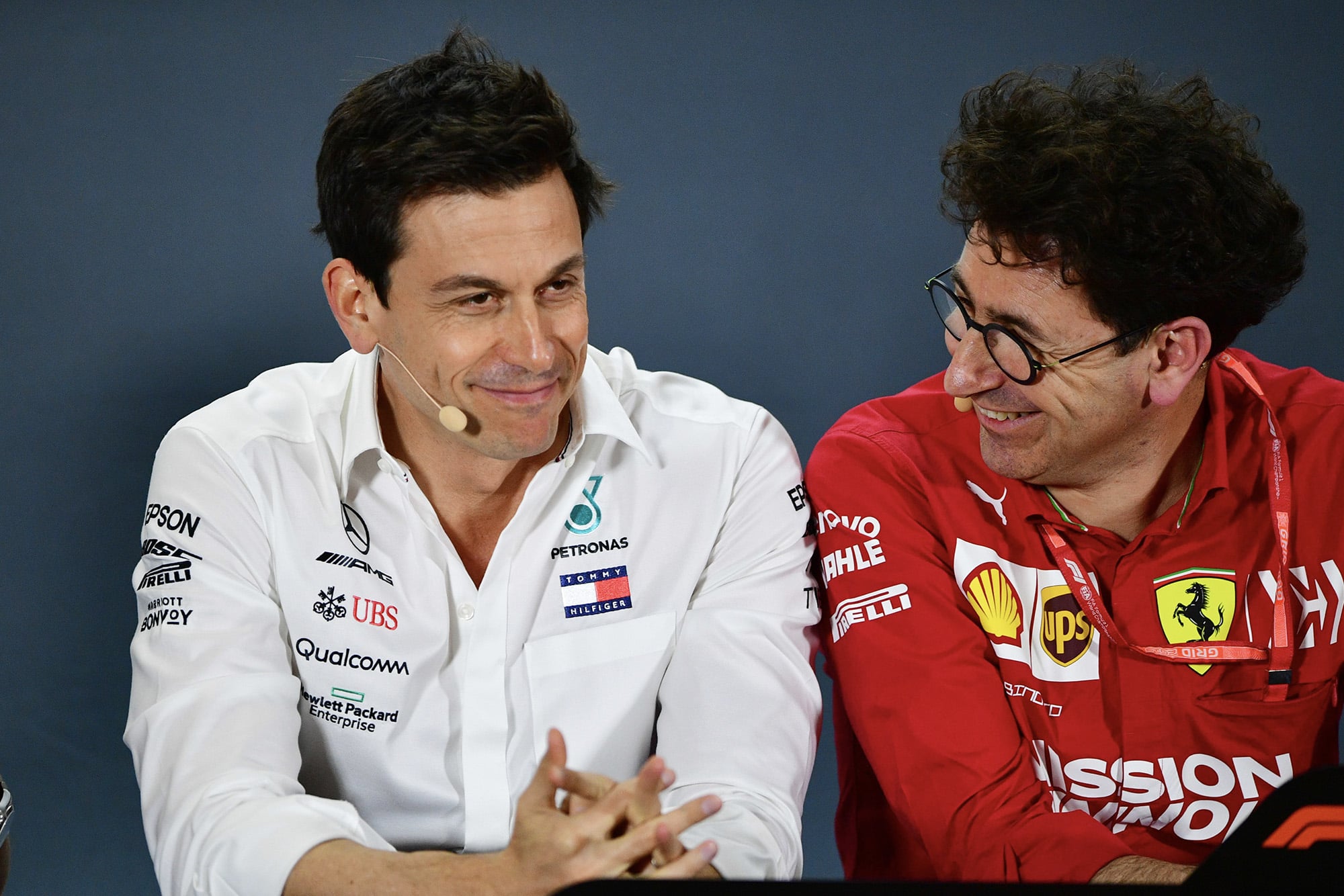 Is Wolff considering a future at Ferrari — or as the head of F1? Photo: Motorsport Images
Well, he had a shareholding in Williams when he was offered the Mercedes role… But this would be somehow more serious than that: that was a move to bigger and better things. This would be transferring over to 'the enemy', the team that has been Mercedes' chief competition for the last few years. Furthermore, he would be going from being a shareholder in the most successful F1 team there has ever been to an employee of a less successful entity – a demotion if viewed in those terms! And surely not even he could pull off becoming a significant shareholder in the Scuderia…
---
Related content
---
But from Elkann's side, a big sweeping, dramatic broad-brush gesture such as recruiting both Hamilton and Wolff, the immediate and long term foundations respectively to putting the final pieces together at Ferrari in the way they last were in the Brawn/Schumacher era, would hold a lot of appeal. It was Luca di Montezemolo who essentially broke up that partnership. Elkann might like the idea of being on the right side of Ferrari history in recreating its modern equivalent and may be able to find a way of making it irresistible to Wolff and thereby Hamilton too.
If Wolff surrendered his position at Mercedes to take over the Liberty F1 role, would that make a switch to Ferrari easier for Hamilton? Probably. There'd be a certain appeal to trying to be the one that's finally brought the title back to the Scuderia, of doing what Alonso and Vettel couldn't do – and there'd be no Hamilton to beat at Mercedes, making it an easier task.
But Wolff staying at Mercedes and Hamilton leaving? That's a more troubling situation to conjure.
The key to Hamilton at Ferrari probably isn't Hamilton, but Wolff.