Norris & Sainz confirmed for McLaren driver line-up in 2020
- Last updated: December 5th 2019
McLaren confirms its 2020 driver line-up early, so Lando Norris and Carlos Sainz aren't poached during "silly season"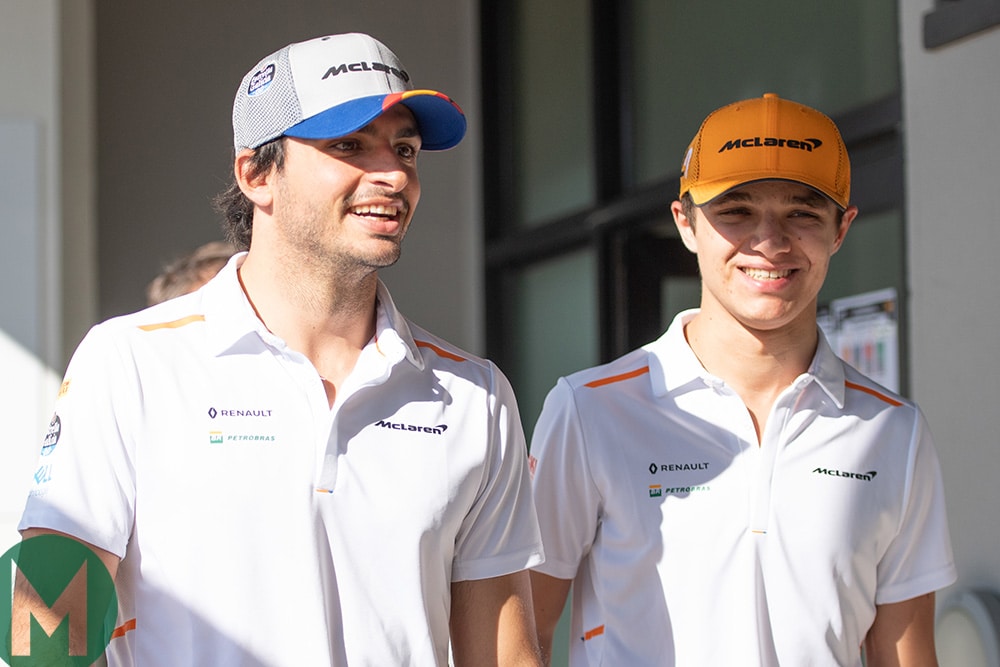 Photo: Motorsport Images
Lando Norris and Carlos Sainz have been confirmed as McLaren drivers for next year, as the team moved early to prevent rival teams from attempting to poach them.
Norris, 19 and Sainz, 24 have agreed their contracts for 2020, less than halfway through the current season.
The pair have been on a run of form that sees them lying seventh and eighth in the drivers' championship — 'best of the rest' after the top three teams.
They also appear to genuinely get on, with McLaren highlighting their friendship in a social post to announce the deal.
Both drivers had already attracted the attention of other constructors. Zak Brown, McLaren Racing chief executive, told the BBC: "A lot of teams were sniffing around, a lot of teams are unhappy with both their drivers and given how Carlos and Lando were doing it was in our best interest to eliminate any speculation".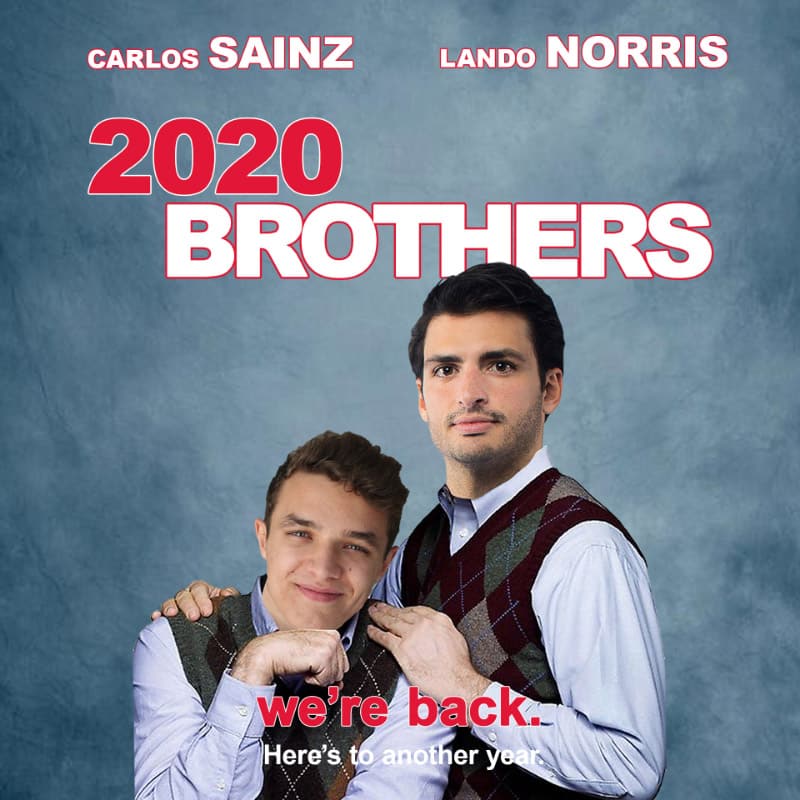 McLaren's artistic effort to announce its 2020 line-up Twitter/McLaren
The agreement confirms Norris' place in McLaren's future, as he was subject to a probation period for his first year in F1.
Andreas Seidl, McLaren team principal, told the BBC: "Lando of course, being the rookie, we had to make it probation time, which he successfully managed in the first part of the season."
The news follows the end of McLaren's driver agreement with Fernando Alonso. It is understood that there are no current plans for the double world champion to work with the team.
---
Mark Hughes: How McLaren has revived its fortunes — without Alonso
---
In a statement, Seidl said: "Today's announcement provides the team with the continuity to keep pushing forward. The performance of both Carlos and Lando have been a key part of the team's progress.
"Their feedback has enabled our engineers to develop the MCL34 and look ahead to the MCL35. Carlos has played a key role in developing the car using his experience, while Lando has got up to speed with the demands of Formula 1 incredibly quickly and is growing in confidence every weekend."
Brown praised the drivers' performance, car development skills and rapport with the team's supporters.
"I'm delighted we're able to announce our 2020 driver line-up ahead of the team's home race at the British Grand Prix this weekend," he said. "Both Carlos and Lando are proving themselves as racers and are integral to our path to recovery.
"They have made a real contribution to the positive momentum and morale within the team, both at the track and back at the factory. The reception they've received from our fans has been outstanding and they are superb ambassadors for the McLaren brand."