Ocon then followed it up in his media interviews afterwards and disclosed what was said in his conversation with the stewards.
"They said that if it was last year, it would have been a racing incident," the Frenchman revealed. "This year it is not a racing incident.
"Apparently we all agreed as GPDA (Grand Prix Drivers' Association) that as soon as there is a front wing next to a tyre, there should be space. But I don't remember when this has been agreed."
Sergio Perez 2023 seat confirmed?
Perez followed up the team orders controversy of Barcelona, where he was asked to give the race lead to his team-mate Max Verstappen, with a victorious turnaround on the principality streets.
Perez shaded Verstappen in Monaco, the Mexican driver only narrowly missing out on pole to Charles Leclerc before claiming an excellent maiden victory in the principality.
His Red Bull seat for 2023 is not yet publicly announced, but did Perez give it away that he has already signed a new contract when talking to Christian Horner?
"I probably signed too early," he was heard telling his team boss on the way up to the podium.
Something he was then asked about in the post-race driver press conference and Perez tried to remain coy on the situation.
"I meant about the bottle of champagne," Perez said while laughing. "We'll find out."
Ferrari protested Red Bull to seek clarification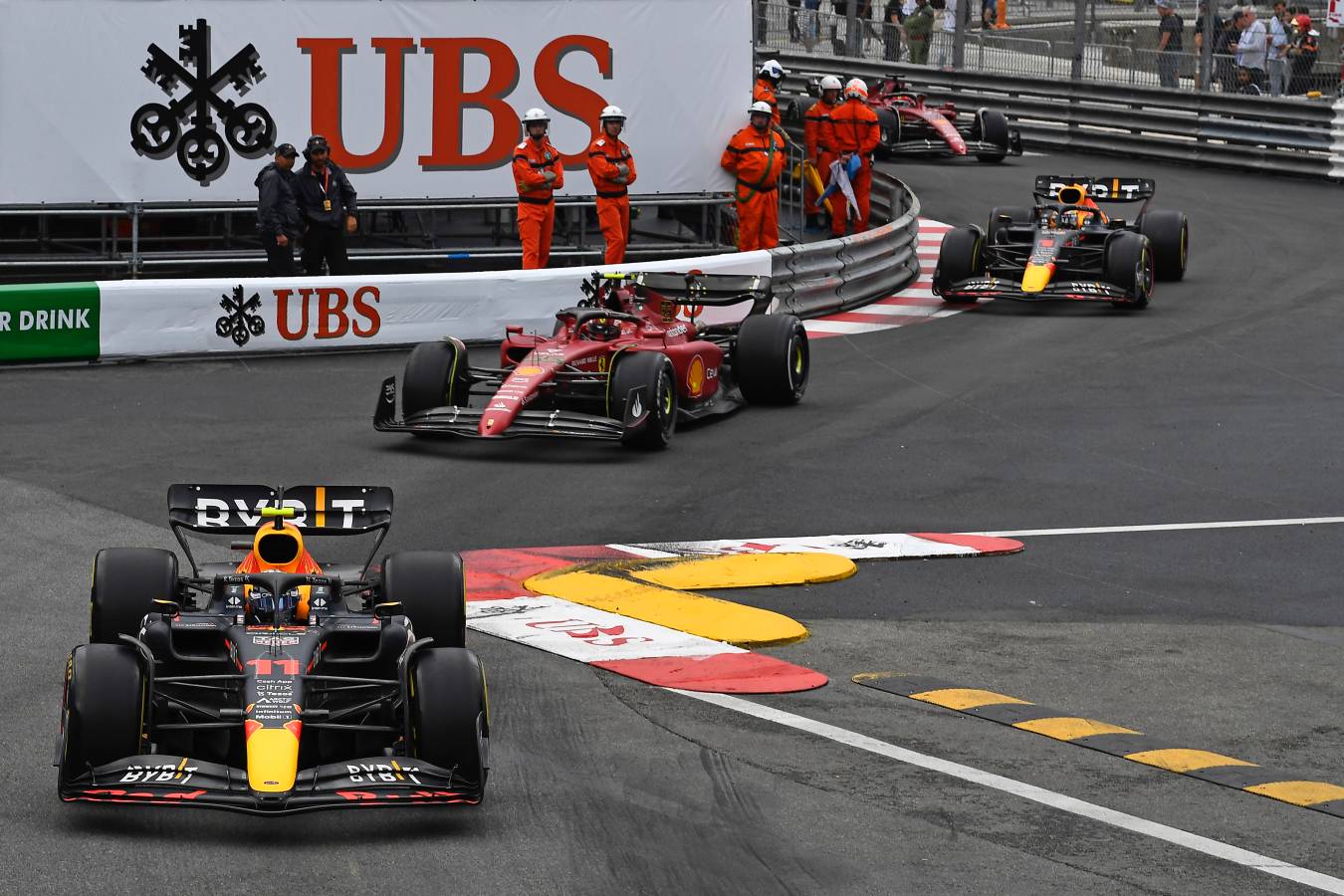 For a brief moment, there was a concern that the race victory may have been taken away from Perez because Ferrari protested against both Red Bull drivers.
Yesterday's race winner was seen to touch the yellow line at the pit exit, while part of Verstappen's tyre crossed it which Ferrari thought was against the sporting regulations.