Ferrari and Alpine ran in Bahrain last week, while other race venues that will be used on the Tuesday/Wednesday after GPs are Imola (Mercedes), Barcelona (Alpine, Red Bull and Alfa), Spielberg (AlphaTauri), Silverstone (Red Bull, Aston Martin and Haas) and Budapest (Mercedes, McLaren and Ferrari).
The wet weather running (using sprinklers and tankers if the weather doesn't cooperate) has been shared across three teams and three venues away from race weekends.
Ferrari ran two days at Jerez in February, and there will be two-day sessions for Mercedes at Paul Ricard in May (just after Monaco), and for Alpine at Magny-Cours in September (on the way home from the Italian GP).
All of this is of course at the mercy of Covid restrictions.
"Regarding the test plan that we have distributed, I'm confident that we can run most of them," says Pirelli F1 boss Mario Isola.
"I'm not sure if we can run all of them. At the moment, we are confirming step-by-step. The reason why we have asked for more days compared to the usual 25 is to have flexibility. Because, again, nobody knows what is going to happen."
Generally the teams have updated older machinery – Ferrari is using a 2019 model and Alpine a rebadged 2018 Renault – but some plan to convert their current cars.
Haas for example doesn't have the resources to run an older spec car and Ferrari engine just for a two-day tyre test, while having switched from Renault McLaren can only run with Mercedes power, and is thus committed to using its 2021 chassis for the testing.
A team learns any time it runs a current car, and it could be argued that even with an 18-inch conversion kit fitted those using 2021 models might gain more useful knowledge than those using older models. However, for Pirelli the age of the chassis used makes no difference.
"What is important is that the mule car is representative of the cars we will have in 2022," says Isola. "The cars that we will have in 2022 will be heavier, with a different weight distribution, with some characteristics that are independent from the fact that you use a 2018, 2019, 2020 or 2021 car.
"It is important that when they prepare the mule car the characteristics are in line with what we will have in 2022, that's why we are working together with the teams in order to understand how representative the cars are because.
"Thanks to the fact that now technical regulations are defined we can check if the performance, the level of downforce, and all the other elements are in line with the expectation."
The other key part of the 18-inch equation are the wind tunnel tyres supplied to the teams, and which have to accurately reflect the behaviour of the real thing in terms of deflection and so on. That is hugely important given the wholesale changes to the aero rules for 2022 and the fact that teams are already hard at work on aero testing.
As the full-size 18-inch product has not yet been fully defined teams are not working with the final versions of the tunnel tyres, and thus there will be upgrades in the coming months.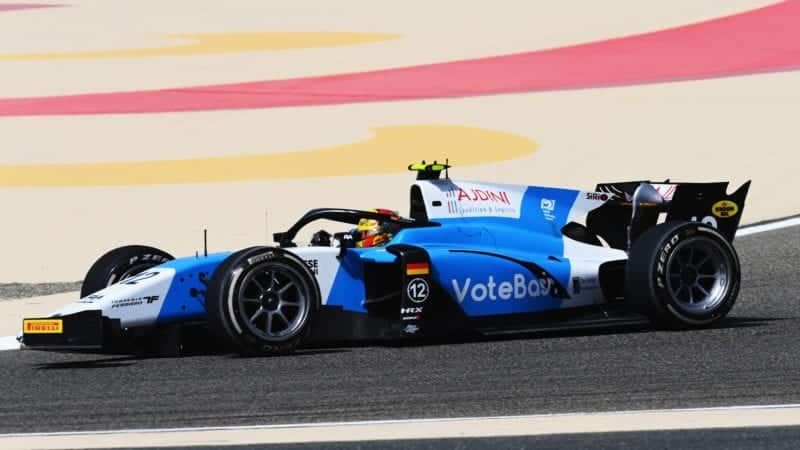 One small advantage for Pirelli is that AlphaTauri has finally switched from a 50% scale wind tunnel to the 60% format used by everyone else – until now Pirelli's engineers had to create the smaller size tyres just for the Italian team, which was an extra headache.
"As usual when we have a complete new product we upgrade the version of the wind tunnel tyre," says Isola. "We are proceeding in parallel, because the construction for the 18 inches tyre is not frozen.
"So we work in parallel also with a wind tunnel tyre and rig test tyres that are the full version of let's say non-competition tyres that we supply. And we get feedback from the teams, because they use them in the wind tunnel.
"So they can tell us which is the level of accuracy, and if we need to make any modification. The system is the one that was implemented some years ago, especially in 2017 when we had to develop the wider tyres. The system is working well. So we will continue like that.
"It is much more challenging compared to any changing of construction we have done with 13-inch tyres. On the 18-inch tyres it is a completely new product and a lot more difficult, so for sure the first version [of the tunnel tyres] needs to be updated.
"And we will work in order to give a better product to the teams, and step-by-step I'm sure that we can converge to a product that is very, very close to the real tyre. That is exactly what we have now for 13-inch tyres."
The change of sizes has required a huge R&D investment from Pirelli, and that in turn has led to a change in the length of the company's current contract.