Podcast: Gerhard Berger, driving for Ferrari
- Last updated: April 12th 2023
Gerhard Berger's Ferrari years. The Austrian F1 veteran reveals what it takes to drive for the Maranello team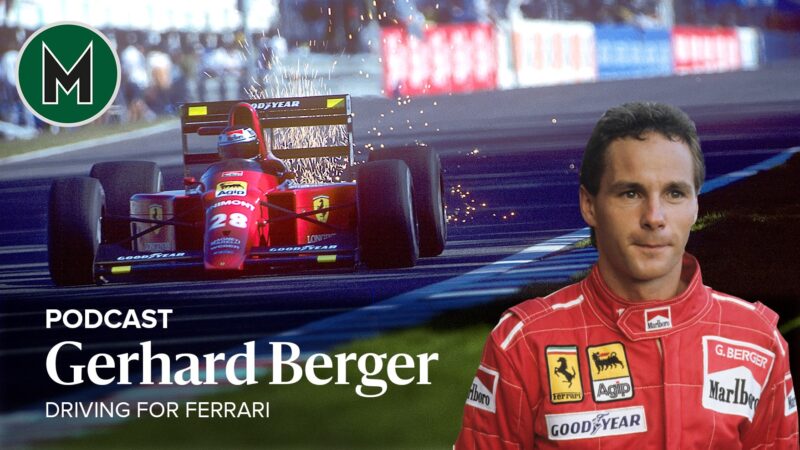 Gerhard Berger joins Motor Sport for the first in a new series of podcasts exploring what it takes to drive for Formula 1's most famous team.
In two spells at Ferrari, Berger competed in 96 grand prix; won five races, including a memorable and unexpected 1988 victory at Monza; and survived one almighty crash.
He talks about his trepidation when returning to the cockpit, following the fiery accident; why he left — on his own terms — and recalls the infamous Lancia incident with team-mate Jean Alesi, which ended with the car on its roof.
Berger describes what makes the Maranello team so loved, and where it has gone wrong in recent years. Plus, we sneak in a question or two about driving alongside Ayrton Senna at McLaren and the future of the DTM championship that he now runs.