Boutagy picks up the thread. "It is all about sustainability, which all companies need to be," he reasons. "For Formula E it is not a case of 'we slap your logo on the track, we take your money, here's some hospitality tickets.' We work with the companies to try and make their businesses more sustainable. A lot of companies want to work towards that and a lot of companies based here want to be affiliated with Formula E because of the message it gives.
"Yes, it is an oil country, the largest oil producer in the world. We all know that. But this kingdom has a vision for the next 10 years – then when you hear them talk it's really a 50-year plan. The Crown Prince, his Royal Highness, is under 40 years old" – he's 35 – "so he has the time to plan that far for these changes. The whole world can see we are bringing these things into town. What people aren't noticing is all the academies and training facilities they are opening. They want to open go-karting facilities for the locals. Do we open a Formula E school or a Jim Russell school? Tennis as well, they are building more courts and opening academies. They have a budget and a huge plan around all this."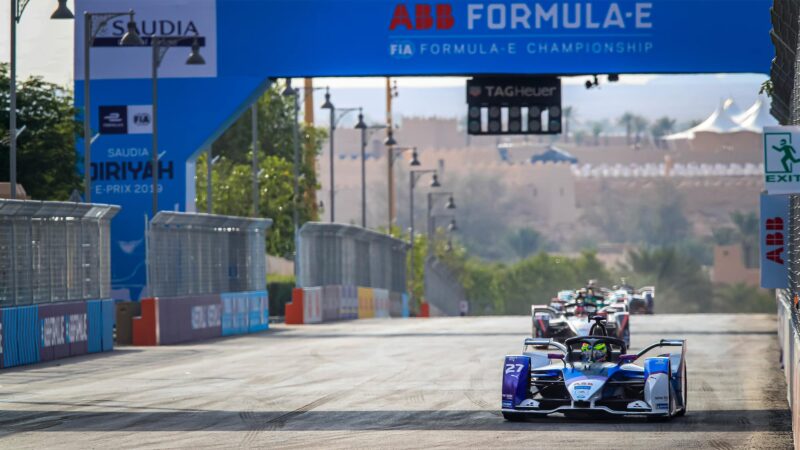 So-called 'giga' projects are said to point towards the Saudi of the future, based around four sites. "These new cities that they are building are going to be based around ease of mobility," says Boutagy. "Neom will be a fully sustainable city with no cars. They are really going futuristic, looking 20 years ahead. We've seen the plans and it's very impressive. It will just take some time to build it."
But the accusations from human rights and environmental groups that hosting international sporting events is 'sports washing' or 'green washing' will not stop. "The questions can be asked all the time," says Boutagy. "Let them come here and see. Have you been here?" I have not, I answer. "It's easy to be sitting in another country on the other side of the world and just judging and asking. Come and see. The country is really changing. It has been a shock for a lot of people. They have been used to living for 30, 40 years in one way, then today you change the rule. It's not being implemented slowly and at first the hotels weren't even ready. A guy comes with his wife, the rule was if you don't have a marriage certificate you can't share a room. They changed the law. Change is happening. Women can drive. No more abaya now – or it doesn't have to be black, it can be coloured."
Progressive? It's a relative term in this region of the world.
And the lighting for the night races this weekend? "Of course, in the beginning it took a bit of convincing for Formula E," he admits. "It's better here in terms of timing. The cities in this part of the world like to live nocturnally because of the heat, so it makes my job easier as a promoter to get everyone here. We have a three-year sustainability plan, to have it fully sustainable by year three. This year we are using LED lighting – it's the first fully LED street circuit – which is reducing the carbon footprint by 30 to 40 per cent and in total we are polluting 50 per cent less than similar lighting at other tracks."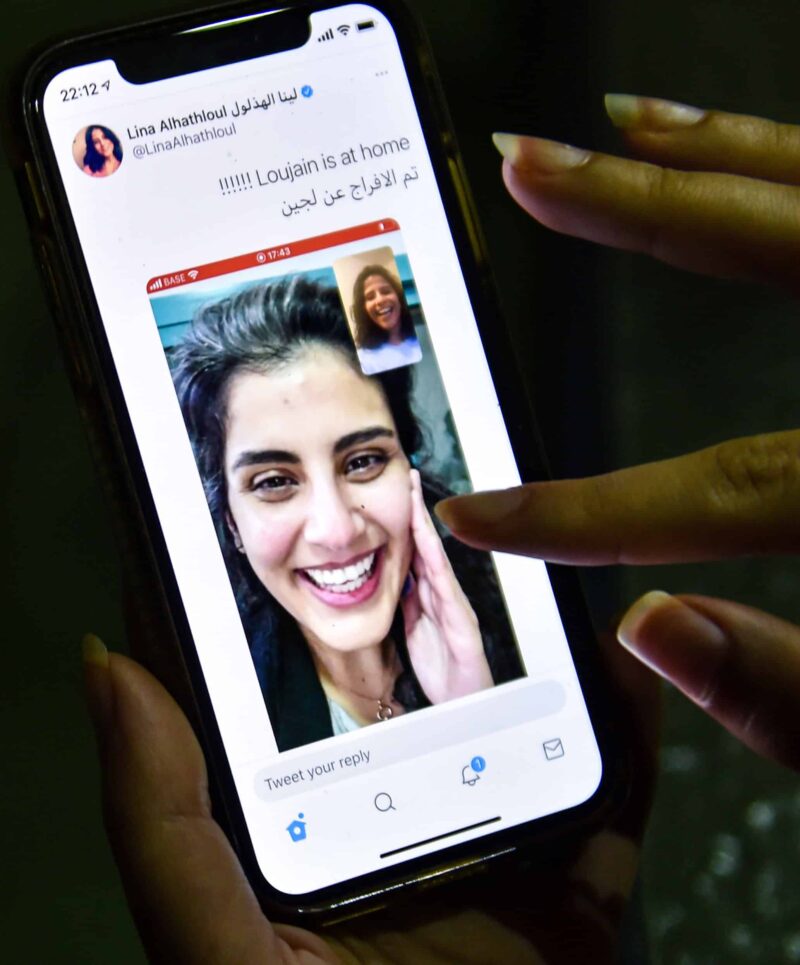 Boutagy makes his case with genuine passion, warmth and sincerity. "Before all this, all Saudis had was football matches, and for males only. That has changed. Three or four years ago they put female toilets in and females are now allowed to attend. Before restaurants were families on one side and males on the other. That's gone. It's nice to be a part of this change."
And yet… the stories, the headlines, the global concern still chime all too regularly and loudly. Earlier this month prominent Saudi dissident and women's rights activist Loujain al-Hathloul was released from prison having spent more than 1000 days in custody – although it is said the terms of her probation disallow her from talking about her time away, and she is banned from leaving Saudi Arabia.
In such a context, a motor race on the streets of Diriyah cannot help but appear to western outsiders as an inconsequential distraction. Uncomfortable doesn't come close.